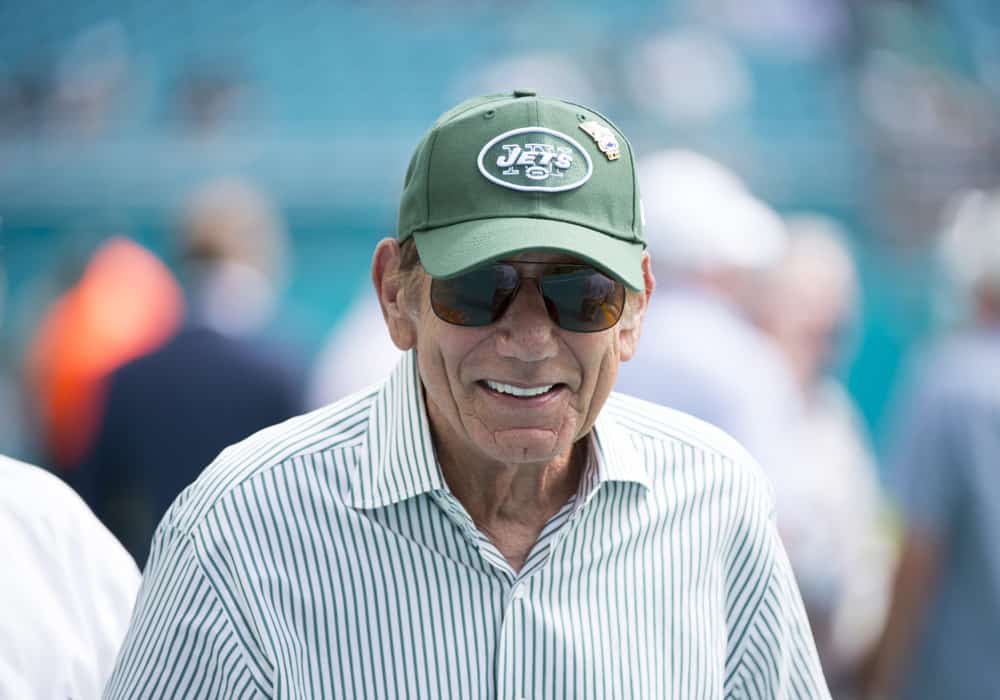 Former New York Jet and Super Bowl Champion Joe Namath knows a bit about how to silence nonbelievers.
Namath famously called the Jets a lock to win Super Bowl III against the Baltimore Colts.
Head coach Weeb Ewbank wanted to kill his passer for giving the 18-point favorites some bulletin board material.
But Namath silenced the critics by leading the Jets to one of the biggest sports upsets in history, a 16-7 Super Bowl Championship.
Now, Namath is showing support for Browns quarterback Baker Mayfield.
@bakermayfield Is contagious! By that i mean his leadership is contagious! He BELIEVES! He gets his Teammates to believe! And he gets the @Browns fans to believe they can win! Baker Mayfield is CONTAGIOUS!

— Joe Namath (@RealJoeNamath) December 8, 2020
Baker Mayfield and the Cleveland Browns aren't quite in Super Bowl Week (yet).
But Namath couldn't wait to tweet his support of the Browns quarterback after his monster game against the Titans.
Is Namath predicting a Super Bowl victory for Mayfield and the rest of the 9-3 Cleveland Browns?
Well, I couldn't find his phone number to ask him, but that would seem to be the case.
He certainly isn't betting on the Jets this season!
What About Mayfield's Critics? 
Baker Mayfield probably ranks Namath's support much higher on the scale of things than some of his recent critics.
But he might be amused by some of the other tweets that filtered his feed Sunday.
Just days after slamming Mayfield as the reason Cleveland won't advance in the playoffs, ESPN's Stephen A Smith tweeted this:
Okay y'all. @bakermayfield is balling right now. 3 TD's and 186 yards passing and it's still the first half. He's doing it right now. Gotta give credit where it's due

— Stephen A Smith (@stephenasmith) December 6, 2020
Back on his show Monday, Smith would not apologize to Mayfield… "yet" for his earlier First Take assessment.
Another ESPN commentator jabbed at a popular cohost while tweeting his own Mayfield comment.
Baker Mayfield has thrown for nearly 300 and 4 TDs IN THE FIRST HALF. 38-7 at Tenn! Not exactly the "game manager" a Hall of Famer on Undisputed calls him. If this stands up, Baker will be insufferable afterward. That's what I still love about him.

— Skip Bayless (@RealSkipBayless) December 6, 2020
Rex Ryan has been more than a little hard on Mayfield this season.
But he said the version he saw against the Titans is more than worthy of a Joe Namath endorsement.
Rex Ryan this morning on ESPN…"if the #Browns get this Baker Mayfield, they could win it all"

— Dave Zastudil (@zasty9) December 7, 2020
Of course, some of Mayfield's more ardent critics still had a difficult time seeing things clearly.
For some reason on my TV, the reception is poor on the Browns v Titans game. Any updates? How is @bakermayfield playing? Appreciate any updates.

— Colin Cowherd (@ColinCowherd) December 6, 2020
Colin Cowherd eventually received his update or adjusted his antenna.
This was his take the next day:
"Yesterday was the first time I watched Baker Mayfield and thought he could win a playoff game."@ColinCowherd reacts to Browns' win over Titans: pic.twitter.com/VzYd9NxljD

— Herd w/Colin Cowherd (@TheHerd) December 7, 2020
Baker Mayfield's supporters were out in force during and after the browns 41-35 victory.
But there was one Baker-Backer in particular who counts the most.
This aged well…. 👀🤭 https://t.co/LU1PQi7gFa

— Emily (Wilkinson) Mayfield (@emilywmayfield6) December 6, 2020
Mr. Mayfield surely smiled at the lovely Mrs. Mayfield's fun poke at Stephen A Smith.
But what feels even better is the Cleveland Browns 9-3 record and his own 21-20 winning NFL career mark.