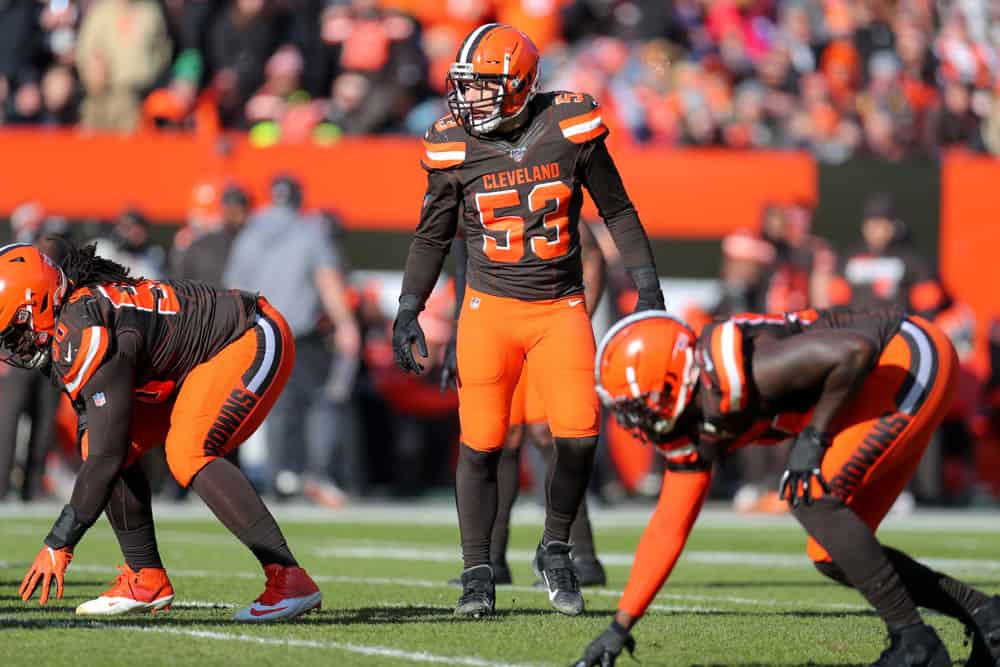 The NFL named Browns linebacker Joe Schobert the AFC Defensive Player of the Week after a two-interception performance in the team's 41-24 win over the Miami Dolphins.
Schobert has four interceptions in the last two games.
The fourth-year player became the sixth linebacker in NFL history to have at least two interceptions in back-to-back games.
Cato June last accomplished the feat in 2005.
On Sunday, Schobert also had five tackles and four passes defended.
The league named San Francisco 49ers linebacker Fred Warner the NFC Defensive Player of the Week.
Schobert is leading the team in tackles (97), interceptions (four) and passes defended (nine). He is tied for fourth in the league with his four interceptions.
Two other Browns have won AFC Player of the Week awards so far this season. Punter Jamie Gillan won Special Teams Player of the Week in Week 2 and running back Nick Chubb won Offensive Player of the Week in Week 4.
Linebacker D'Qwell Jackson was the last Browns player to win AFC Defensive Player of the Week in Week 12 of the 2012 season.
Click or tap here to view the NFL Players of the Week dating back to the 1984 season.
THE SCHO❗️@TheSchoGoesOn53 has been named AFC Defensive Player of the Week! 🏆

📰 » https://t.co/JQq9QX02DH pic.twitter.com/qX7pULiIpz

— Cleveland Browns (@Browns) November 27, 2019
Defensive Players of the Week (Week 12):

AFC: @Browns LB @TheSchoGoesOn53
NFC: @49ers LB @fred_warner

(by @Headshoulders) pic.twitter.com/HCrlS8d0V5

— NFL (@NFL) November 27, 2019