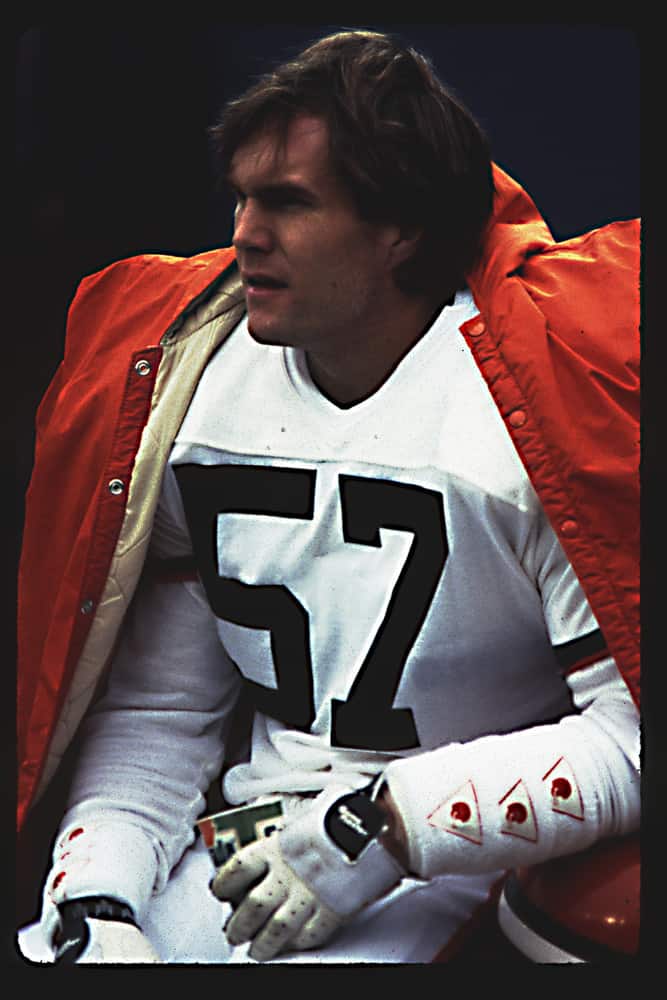 For the second season in a row, Cleveland Browns Legendary linebacker Clay Matthews is a Pro Football Hall of Fame semifinalist.
Matthews played for the Browns from 1978-93, spending 16 years with the team.  He played for the Falcons from 1994-96.
He was selected to 4 Pro Bowls with the Browns and in his career recorded more than 1,500 tackles.
"I'm humbled to be honored," Matthews said. "Any heights  that achieved in my career were built standing the shoulders of my teammates, and I had some magical teammates."
Notable teammates he mentioned include Bernie Kosar, Webster Slaughter, and Brian Sipe.
He was inducted into the Browns Ring of Honor earlier this season at halftime of the Browns game versus the Rams.
Clay Matthews III, who plays for the Rams, joined his dad from at halftime on the stage during the ceremony.
Clay Matthews Ring of Honor induction: https://t.co/ctVH8LckOu

— Cleveland Browns (@Browns) September 23, 2019
"Hopefully, this is the catalyst that propels you to the next level, which is being recognized as a member of the Pro Football Hall of Fame," Clay Matthews III said in a video.
Is this the year for Matthews?
He joins 24 other players on this year's list that include Reggie Wayne, Richard Seymour, and Troy Polamalu.
Matthews joins Carl Banks as the other Browns player to make it to the next stage in the selection process.
In September, 122 players were nominated.  These former Browns players included Eric Metcalf and Josh Cribbs who did not make the next cut.
The voters will cut the nominee list down to 15 finalists that will be announced on Jan 2, 2020.
From that list, 5 players will be chosen and announced the day before Super Bowl LIV in Miami.