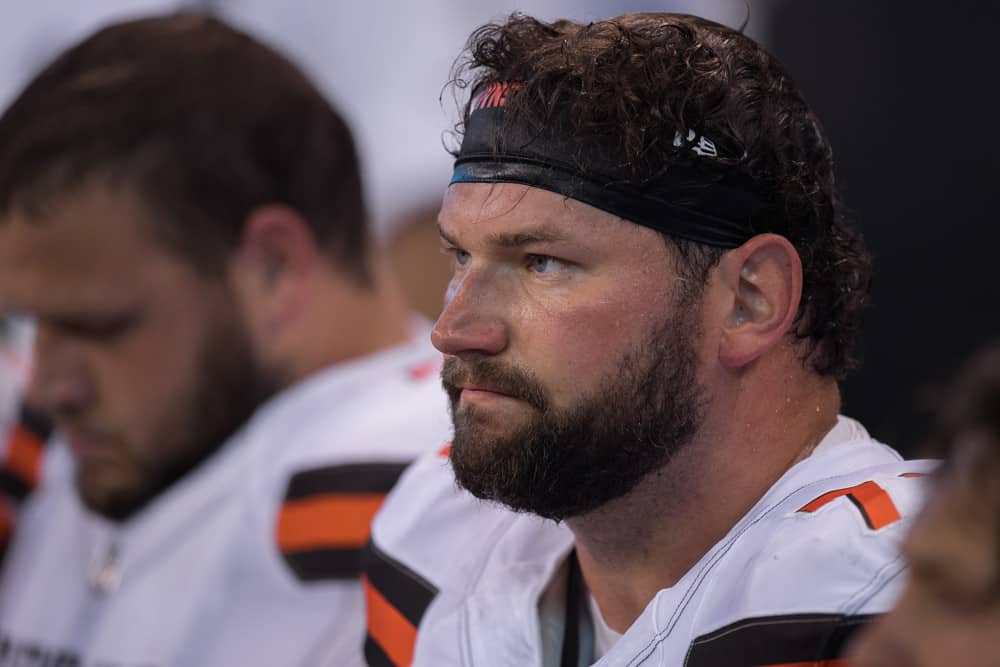 Cleveland Browns legend Joe Thomas is one step closer to what many believed was the inevitable end to a brilliant career.
That is to be a first-ballot Hall of Famer.
The Pro Football Hall of Fame announced the finalists on Wednesday evening.
The career member of the @Browns, @joethomas73 is a Finalist for the Hall's Class of 2023! pic.twitter.com/bSgCY2GPIm

— Pro Football Hall of Fame (@ProFootballHOF) January 5, 2023
And Then There Were 15 Modern Era Player Nominees
Thomas is one of 15 finalists in the Class of 2023.
Pro Football HOF Class of 2023 Finalists:

Joe Thomas
Darrelle Revis
Zach Thomas
DeMarcus Ware
Jared Allen
Dwight Freeney
Devin Hester
Willie Anderson
Ronde Barber
Torry Holt
Reggie Wayne
Patrick Willis
Darren Woodson
Andre Johnson
Albert Lewis

— TimeoutSPORTS__ (@TimeoutSPORTS3) January 5, 2023
The others are: Darrelle Revis, Zach Thomas, DeMarcus Ware, Jared Allen, Dwight Freeney, Devin Hester, Willie Anderson, Ronde Barber, Torry Holt, Reggie Wayne, Patrick Willis, Darren Woodson, Andre Johnson, and Albert Lewis.
These players made the cut from the original 28 player list announced in November.
Notable players who did not make the cut include Steve Smith Sr., Hines Ward, James Harrison, Rodney Harrison, and Ricky Watters.
The Final Cuts
The 15 finalists will be cut to 5 in the week before the Super Bowl.
The final 5 will be voted upon.
To be inducted, the player must get 80% of the vote.
Thomas Reacts
Joe Thomas was emotional upon hearing the news.
"You just kind of well up with excitement when you get to hear your name as one of the finalists and you get an opportunity to kind of stroll down memory lane and just think about all the people that helped get you here and all the great teammates that you had a chance to play with that were such a big part of being able to get yourself as one of the Hall of Fame finalists."
Gene Hickerson is the last Cleveland Brown to be inducted in the Class of 2007.
Congratulations Joe Thomas!