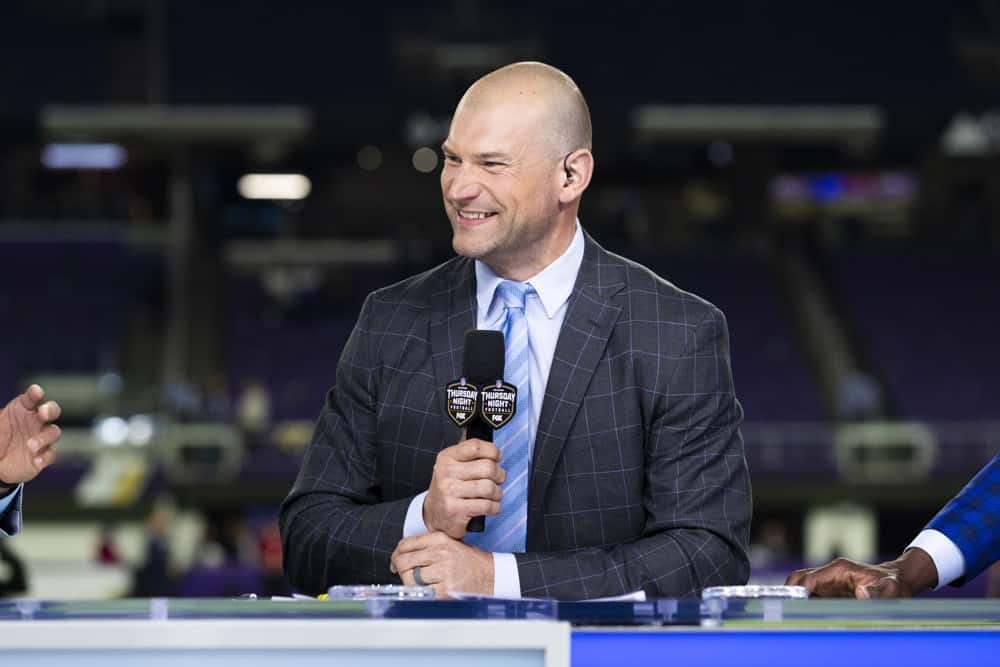 The NFL continues to encourage fans to remain safe during the COVID-19 pandemic with its "NFL at Home" campaign.
During one segment, former Cleveland Browns left tackle Joe Thomas picked who he would spend a day with if given the choice.
"If I could spend a day with any Hall of Famer from days gone by, it would easily be Reggie White," Thomas said.
Reggie White used to throw Hall of Famers into QBs 😤 pic.twitter.com/WgA0o9mVmw

— Footballism™ (@FootbaIIism) May 5, 2020

White died in December 2004 of cardiac arrhythmia.
"I grew up in Wisconsin in the '90s and Reggie White was on that team for Green Bay that went to two Super Bowls," Thomas said.
Thomas also credited several others for the Green Bay Packers' success in the 1990s, including head coach Mike Holmgren, quarterback Brett Favre, safety LeRoy Butler, defensive tackle Gilbert Brown, and tight end Mark Chmura.
"That's really when I fell in love with the NFL and I fell in love with football, and Reggie White was a big reason for that, being the 'Minister of Defense,'" Thomas said. "I'll never forget that Super Bowl that, that team won against the New England Patriots, and watching Reggie White, [a] 300-pound defensive end pick up the offensive tackle for the New England Patriots and then he would just throw him down with his club move like they were a rag doll and he would get to the quarterback and sack the quarterback. He almost single-handily stopped that New England Patriots offense. It was just amazing to watch."
White finished Super Bowl XXXI with three sacks.
At the time of his retirement after the 2000 season, White was the NFL's all-time sacks leader with 198.
Reggie White was the greatest defensive player in the history of football. #factsonly pic.twitter.com/Mb6573YUTR

— Ryan (@packfanRyan) May 16, 2020

Bruce Smith has since surpassed that total with 200 career sacks.
Thomas — likely a future Hall of Famer in his own right — didn't enter the NFL until the 2007 season.
"If I had an opportunity to sit down and talk with Reggie White, I would ask him, 'what was it like being a man among boys?" Thomas said. "What was it like picking up those men that are supposed to be immovable objects and throwing them to the ground like they weren't even there? What was that feeling like being a superhero and having superhero strength?'"
Thomas also discussed how he's staying busy during the pandemic.
"I guess I'm having a little bit of a unique quarantine experience compared to most people," Thomas said. "I am actually spending a lot more time out at my farm in Wisconsin. We raise beef cattle, we raise corn, we raise soybeans, we raise alfalfa…

"One thing I really like to do in my spare time to try to keep me in shape and to kind of forget about the craziness of the pandemic and to get outside is to do some firewood cutting. I actually like chopping down trees and cutting up firewood and stacking up firewood because it kind of frees my mind a little bit from the seriousness of the situation, but it also gets me outside and allows me some free time away from the crazy kids that are inside and homeschooling and driving us a little bit crazy at times."