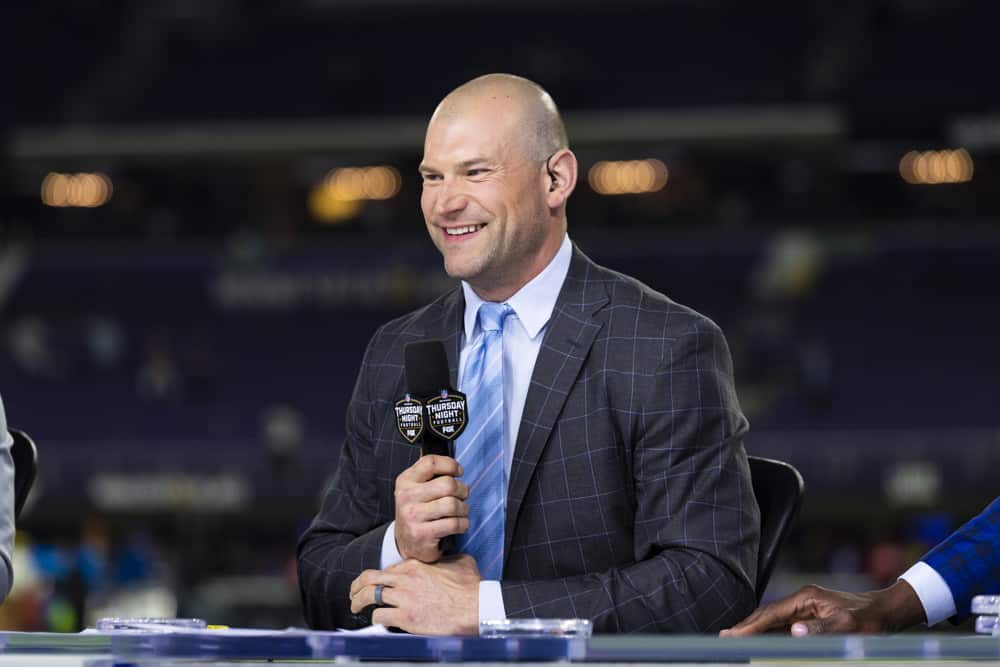 Cleveland Browns fans are in for a treat with the preseason game coverage.
Browns legend and fan favorite Joe Thomas will be doing color commentary for two of the Browns preseason games.
He will work alongside veteran play-by-play announcer Tom McCarthy for the two Browns preseason games airing on WEWS Channel 5.
WEWS Channel 5 is the official home for Cleveland Browns preseason football.
The #Browns have a new crew announcing the Aug. 14 at Jacksonville and 1 p.m. Aug. 22 home gave vs. Giants preseason games on WEWS Channel 5. Tom McCarthy will do the play by play and former Browns tackle Joe Thomas will be the analyst.

— Jeff Schudel (@jsproinsider) July 27, 2021
#Browns announce preseason TV broadcast crew:
Play-by-play: Tom McCarthy
Analyst: Joe Thomas
Sideline: Nathan Zegura

— Brad Stainbrook (@BrownsByBrad) July 27, 2021
Though doing game commentary is new for Thomas, he is no stranger to television.
He regularly appears on NFL Network and was seen firing up the Dawg Pound during the 2021 NFL Draft held in Cleveland.
Wait till the end to watch Joe Thomas wave at me. Plus I was on the nfl network yesterday🔥 pic.twitter.com/CFfum4ltIg

— Markiah Noelle ✨ (@Markiah_05) May 1, 2021
What Thomas Brings
We know Thomas wears his heart on his sleeve regarding his love of the Browns.
He also brings expert knowledge of the X's and O's of the game.
Thomas is very fair and is not afraid to point out where the Browns falter.
He gleefully reacted to the news that he will be on the preseason broadcasts.
"It gives me chills just thinking about being back in Cleveland and being able to call the Browns' preseason games. This team, this city and these fans have all had a huge impact on my life, and being paired with a veteran broadcaster like Tom McCarthy just adds to the excitement. The Browns accomplished some great things last year, and I'm looking forward to being there as they build on that success for 2021."
Browns Preseason
The Browns have three preseason games on the schedule.
Two are away, and one is at home.
The McCarthy, Thomas, and Zegura broadcast team will be covering the first two.
Game one is on August 14 at Jacksonville.
The second one is on August 22 at home against the New York Giants.
Preseason closes for the Browns on August 29 with a Sunday night nationally televised game in Atlanta airing on NBC.