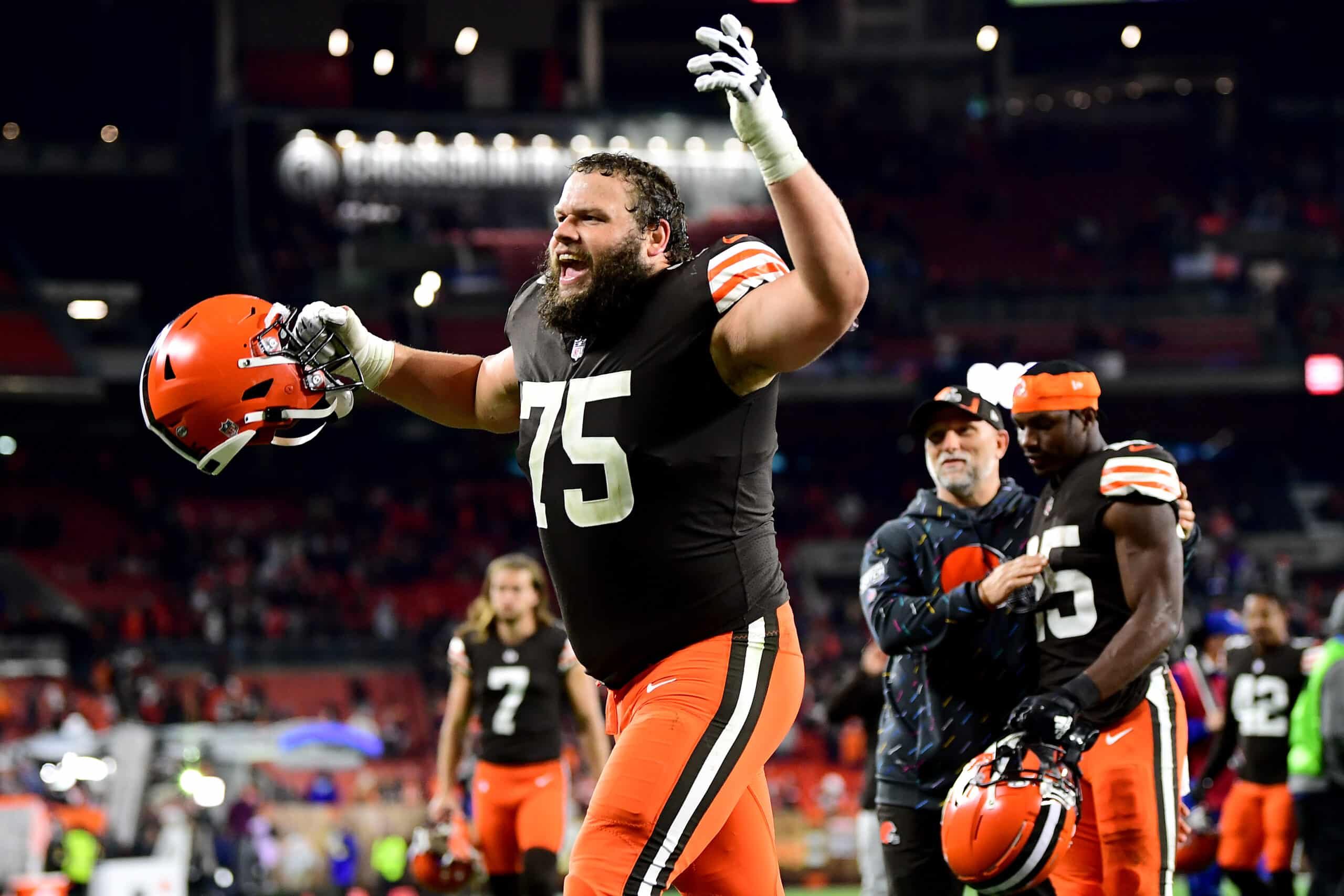 Deshaun Watson is not only the best quarterback the Cleveland Browns have started recently.
But he is also very different in his style and timing.
That is something the offensive line will have to adapt to if the Browns are to maximize their success.
Joel Bitonio, via Fred Greetham, describes the challenge in two words: block forever.
#Browns Joel Bitonio on getting used to Deshaun Watson and his mobility pic.twitter.com/M3HRrlGVWm

— Fred Greetham (@FredGreetham9) September 7, 2023
Most offensive coordinators prefer their quarterbacks to get rid of the ball as quickly as possible.
And offensive linemen appreciate quick, timed releases, too.
But Bitonio knows Watson tends to take a lot of time hoping for a big play to develop.
The question is whether Kevin Stefanski's scheme or better blocking helps Watson speed things up.
One of the things that made Watson exciting to watch in Houston was constant pressure.
Each week, he made big plays while dodging or outrunning pass rushers.
But he scrambles with his eyes up, something previous Browns QBs did not always do.
And Watson is not afraid to make an exciting pass right up until he crosses the line of scrimmage.
That puts a lot of pressure on his linemen to continue their blocks longer than might feel normal.
But his knack for on-the-run accuracy puts even more of a burden on the opposing pass coverage.
Watson will reward receivers who keep working and break away from a defender late.
And Browns fans can look forward to something completely different from previous Stefanski offenses.