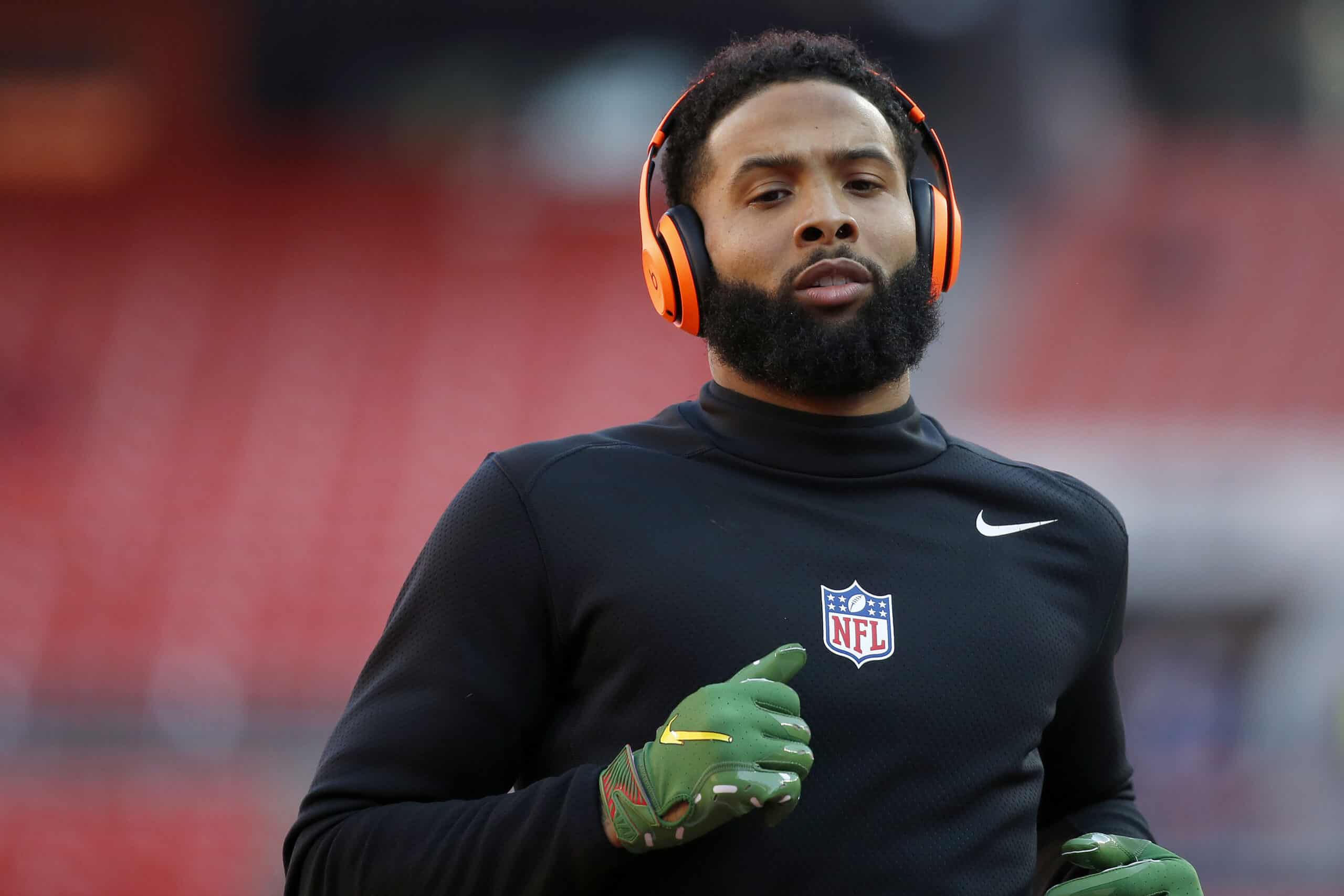 Odell Beckham Jr. has a new home.
On Thursday, it was announced that the former Cleveland Browns wide receiver would be joining the Los Angeles Rams.
Former Browns' WR Odell Beckham Jr is finalizing a deal with the Los Angeles Rams, per sources.

— Adam Schefter (@AdamSchefter) November 11, 2021
With the signing, OBJ gets his wish of joining a championship contending team.
On paper, the move looks tremendously beneficial for both sides.
Los Angeles bolsters its receiver depth and adds another offensive weapon while Beckham Jr. gets his desired change of scenery.
However, not everyone thinks this new Hollywood blockbusting team will be a box office hit.
Browns safety John Johnson III said to the media on Thursday, "I wouldn't really want to go there if I were him".
#Browns John Johnson III wonders how Odell Beckham Jr. will work with his supposed new team, the #Rams, who's offense runs through Cooper Kupp pic.twitter.com/nqTUkVO751

— Mary Kay Cabot (@MaryKayCabot) November 11, 2021
The words of Johnson, a former Ram, are interesting.
Did Odell make a poor decision for himself by signing with Los Angeles?
Keeping up with Kupp
In that same media conversation between Johnson and the media on Thursday, he gave additional reasoning as to why he felt Los Angeles could be a poor fit for Odell.
It centers around wide receiver Cooper Kupp, the established focal point of the passing attack for the Rams.
Kupp is on fire this season, leading the league in receiving yards (1019), receptions (74), and touchdown receptions (10).
That isn't the stat line of someone Rams head coach Sean McVay wants to move away from.
VIDEO GAME MODE 🎮

Cooper Kupp became the first player since Jerry Rice with 1,000 Rec Yds and 10 Rec TD in his team's first 9 games. pic.twitter.com/gI1byOyvi4

— SportsCenter (@SportsCenter) November 8, 2021
This means that even with the arrival of Odell, things aren't fundamentally expected to change in Los Angeles.
Why would they?
The Rams sit at 7-2, second in the NFC West behind the surging 8-1 Arizona Cardinals.
With Matthew Stafford under center this season following the swap with Jared Goff, LA is playing an excellent brand of football.
Forcing the ball to Odell just because he's on the roster, as we've seen, is typically a recipe for disaster.
The Rams have plenty of success throwing the ball this season when they do so.
Trying to force tight passes to Odell just for the sake of doing so isn't the most enticing gameplan.
Perhaps Stafford and Beckham Jr. will develop good chemistry, something that didn't happen alongside Baker Mayfield.
As it stands, however, Kupp will still be the go-to guy for Stafford.
If anyone knows that, it's the former Ram, Johnson.
Oh, and the guy already behind Kupp on the depth chart, Robert Woods, isn't too shabby either.
Still not a Star
Odell has never come flat out and voiced his displeasure with not being the go-to receiver in Cleveland.
However, based on the video his dad shared and other frustrations, it's safe to assume that was part of the problem.
If he's not getting the ball right away with the Rams, how long is it until another video is made from his dad?
Should we expect an anti-Matt Stafford campaign if Beckham Jr. isn't seeing the football?
Again, the talent in LA is enough to make one do a double-take at their roster.
The receiving core especially now looks like one developed in a Madden fantasy draft.
Still, Johnson's skepticism on his now former teammate's decision is justified.
He doesn't seem too sure that the Rams can quench Odell's thirst for high-level production, and neither do I.