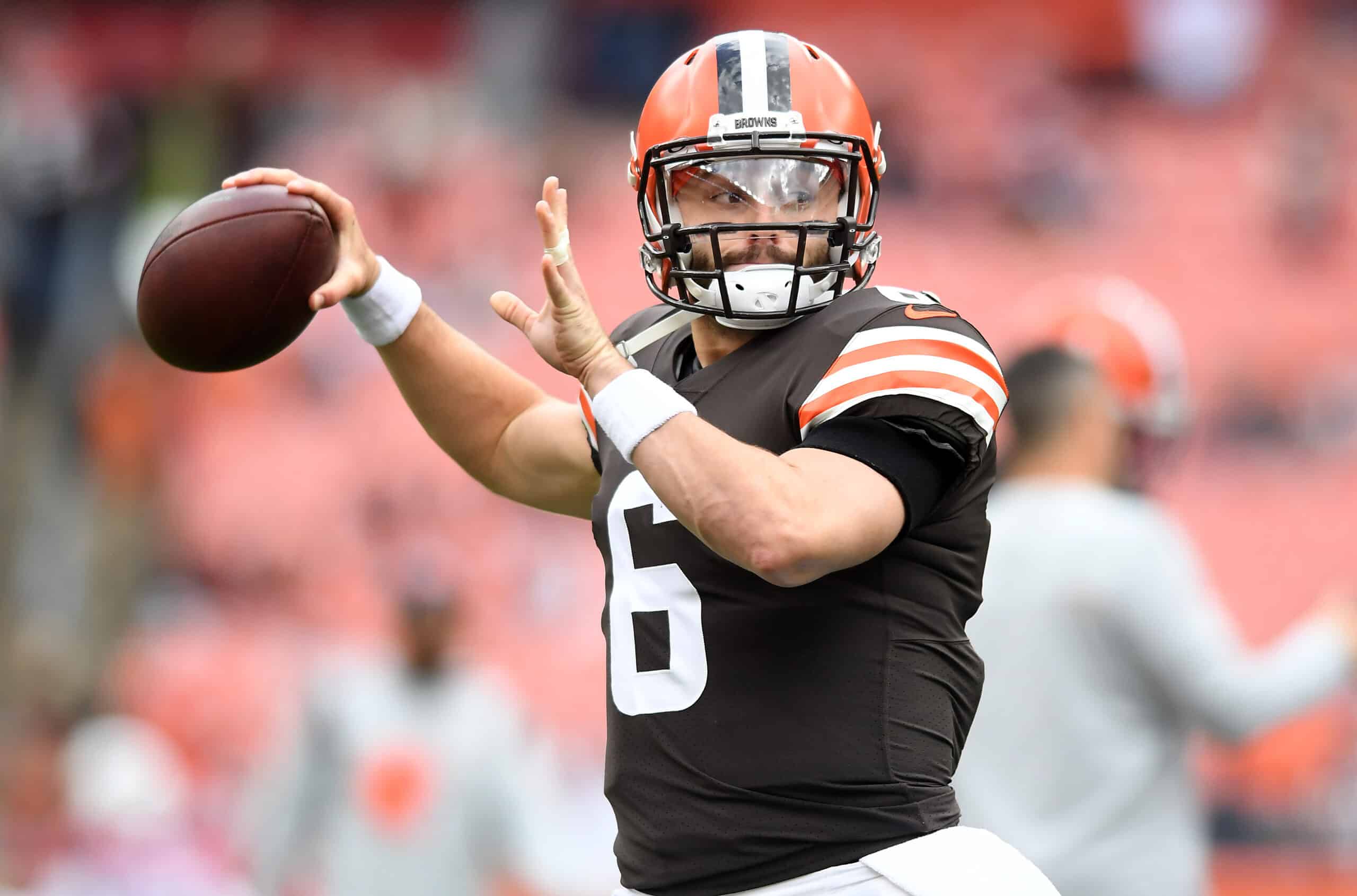 The past week has been loaded with significant roster moves by the Cleveland Browns.
Wide receiver Odell Beckham Jr. was released after the Browns negotiated a contract settlement with him.
Those saved dollars were put to great use with contract extensions announced on Tuesday and Wednesday of this week with guards Wyatt Teller and Joel Bitonio.
Browns recent contract extensions:
-Myles Garrett signed through 2026
-Wyatt Teller signed through 2025
-Joel Bitonio signed through 2025
-Nick Chubb signed through 2024
-Kareem Hunt signed through 2022

Up next: Baker Mayfield? Denzel Ward?#Browns

— Hayden Grove (@H_Grove) November 10, 2021
GM Andrew Berry has taken care of the running game by extending Nick Chubb and has kept components of the best offensive line in football intact with Teller and Bitonio's extensions.
That leaves the lingering question of what happens with quarterback Baker Mayfield.
Mayfield's fifth-year option keeps him under contract through the 2022 season so in theory the Browns have a little more time to figure out what to do.
Former NFL executive Michael Lombardi was a guest on the Bull & Fox Show, and the topic of Mayfield's contract was discussed.

Here are his thoughts.
1. Browns Are Being Smart
While Mayfield is on a rookie contract, the Browns are negotiating the components around him to keep the team together.
Once a quarterback is paid top dollar, the flexibility and money are no longer there to keep highly skilled linemen and other key position players on the team.
Tom Brady is an exception.
Throughout his career, he has taken less money to pay and attract top skilled players around him.
2. Browns' Negotiating Position With Mayfield
Lombardi believes the Browns know their negotiation position with Mayfield.
#Browns LG Joel Bitonio on if he wants to see Baker Mayfield sign extension: "Yeah, of course. I think he's shown a lot. … I would love to see that. … He's our guy, and we love Bake and his personality and his ability, and he's somebody that I think people rally around."

— Nate Ulrich (@ByNateUlrich) November 10, 2021
He is a really good player, but to stay with the Browns he must be willing to take less money.
According to Lombardi, the Browns will tell Mayfield that he cannot have all the money because the team is built around him.
#Browns QB Baker Mayfield on Teller, Bitonio extensions: "Two extremely deserving guys of those extensions. They protect me. They protect all of the guys. They're team-first guys."

— 92.3 The Fan (@923TheFan) November 10, 2021
Lombardi believes the Browns will want to pay Mayfield between $30-$33 million per year.
He also thinks the Browns will avoid franchise tagging Mayfield because that is a danger zone for overpayment.
As a side note, Mayfield makes money from the Progressive commercials which would likely go away if he was not in the Cleveland market.
3. Mayfield Has A Choice
The Browns could look to upgrade the quarterback position with an Aaron Rodgers or Russell Wilson if Mayfield is not willing to accept the Browns' terms.
According to Lombardi, it would be in their best interest to perform due diligence with players of this caliber.
It will be up to Mayfield whether he is willing to take the money and stay with a franchise and organization that is building for the future.
If he is not, the Browns will have already investigated other options via trade, free agency, or the draft.
Conclusion
Football is very much a business.
It is very quantitative.
The focus is on the number of wins and dollars.
Mayfield and the Browns are both aware of the situation so it will be interesting to see how it plays out.
The Browns are building a team that can win in the coming years, and they are being very smart about how they are going about it.