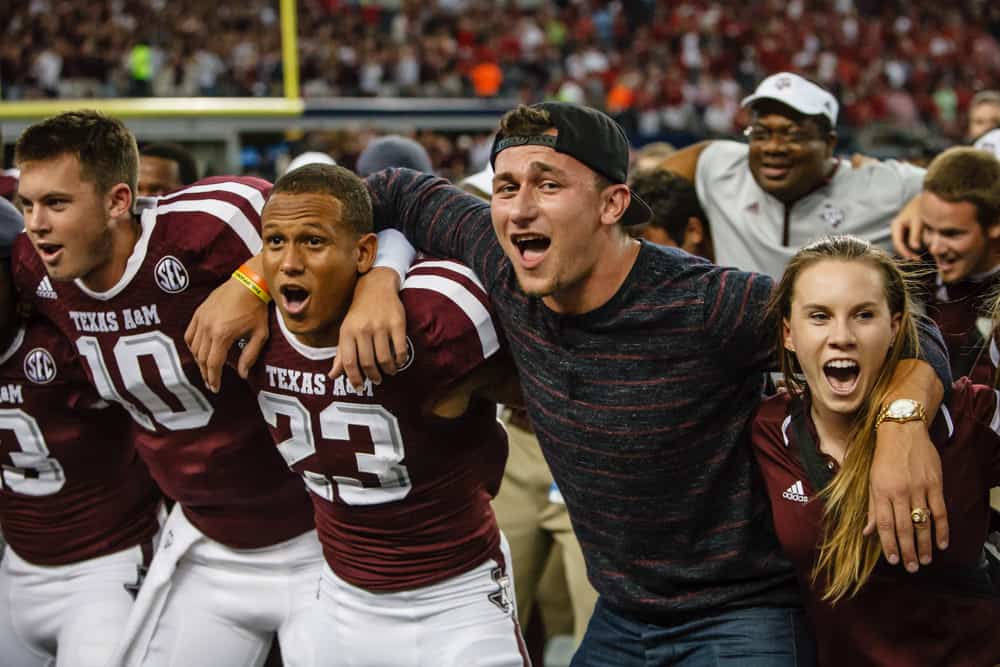 Johnny Manziel's name is not one that brings a ton of joy to Cleveland Browns fans.
He was infamously drafted by the team at No. 22 overall back in 2014, only to be out of the NFL two years later.
Manziel's professional journey continued in Canada and then in the short-lived AAF.
The former first-rounder just turned 28 years old and his football career seemed to be over.
However, TMZ released a report saying he is expected to play in a new league known as Fan Controlled Football.
What is Fan Controlled Football?
This is not exactly an NFL return for Manziel, but it is something.
The TMZ report explains how he is expected to quarterback a team owned by MLB pitcher Trevor May and Internet star Bob Menery.
The FCF is a four-team league where the gimmick is every decision is controlled by fans.
RT if you want @JManziel2 on the @FCFZappers. pic.twitter.com/QdH2JZoWku

— Fan Controlled Football (@fcflio) December 8, 2020
That includes play calls and the inaugural season is set to begin in February.
The games take place indoors and are set to be streamed on Twitch as well.
This sort of concept is not trying to compete with the NFL, but rather try something new and see how it goes.
Marshawn Lynch is a team owner so at least there is some NFL experience to draw from.
Manziel's Potential New Journey
At this point most Browns fans will be just fine if they never have to hear about Manziel again.
Yet he is still a public figure and there is something intriguing about watching him play football.
That is how the "Johnny Football" craze started in the first place.
Fans can say what they want about the former Browns quarterback and he probably deserves most of the negative things to be said about him.
Johnny Manziel turns 28 today. Will The Rock want him in the new #XFL? #Browns #TexasTech #NFL #TmzSports pic.twitter.com/51sgnlSRNV

— Dan Vollmayer (@VollmayerOnFire) December 6, 2020
But believe it or not, there is still a group of people loyal to Manziel in Cleveland.
A quick search on social media proves that.
He is young enough to where he can still get a few years of play in whether that is in the FCF or the XFL when it returns.
Bridges may be burned too much for him to ever get another real shot in the NFL.
A Manziel Connection in 2020
Manziel's debut season was an electric year for Browns fans.
The team got off to a 7-4 start and the playoff drought seemed to be ending.
Then the rookie actually had to play and the result was five losses to end the year.
The 2020 Browns are now 9-3 and clinching a playoff spot is becoming a real possibility and is more likely than not.
But this is still the Browns and some fans may be waiting for the bad stuff to begin again.
Hopefully, things are truly different and the lack of a Manziel-esque decision to be made should mean the Browns can fight the past narratives and move forward into a successful new era.
Browns fans can watch the playoff drought come to an end and Manziel can seek another comeback.
That is a fair deal for both sides after all the collective drama.