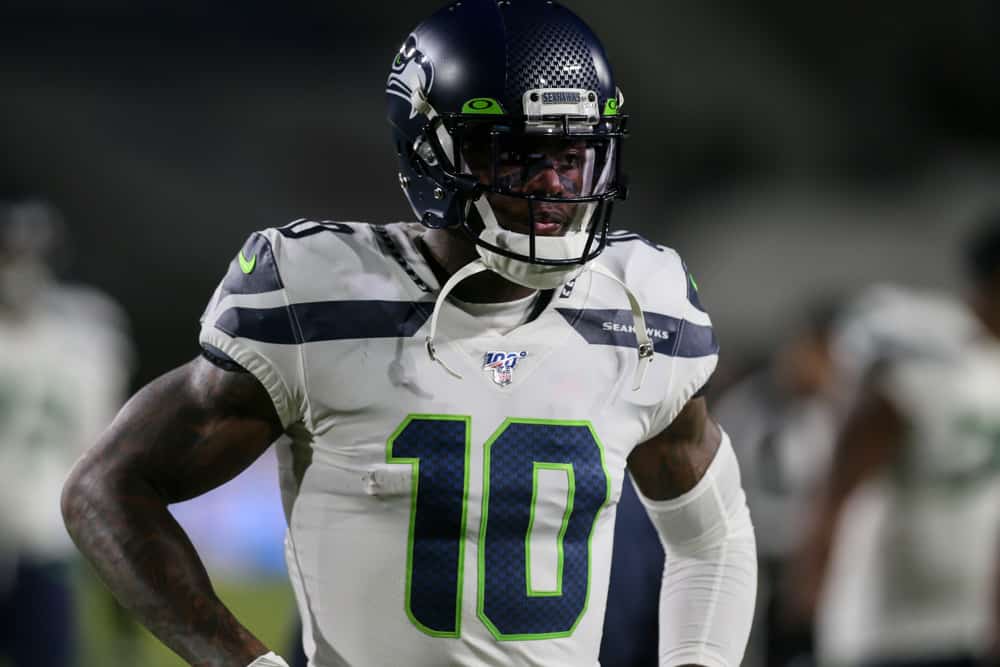 Former Cleveland Browns QB Johnny Manziel and WR Josh Gordon may reunite to play football.
Manziel is currently the quarterback of the Zappers in the Fan Controlled Football (FCF) League.
It seems Gordon may want to join in on the action with his former teammate.
Wednesday night, Flash Gordon tweeted this conversation starter.
"Would y'all watch if I played a game w/ my guy @JManziel2 & the @FCFZappers?"
Gordon has since deleted the tweet.
What Is FCF?
In the event that FCF has not hit your radar yet, here is a rundown of what it is.
Fan Controlled Football is a mix between fantasy football, arena football, and it has a Madden video game feel to it, but it is live football.
Players are chosen, and plays are called in real time.
It does not seem too complex to get involved in from a fan's standpoint.
The players are not getting independently wealthy from playing FCF.
They reportedly earn between $400 and $750 per week plus room and board.
Johnny Manziel's Involvement
Manziel appears to be the most notorious player in FCF so if Gordon joined him, they would be tough to beat.
Here are some Johnny Football highlights.
If you are asking yourself why Johnny Football who proclaimed himself retired from the game decided to sign on to this in December, here is what he said about his involvement in FCF.
"The more I heard about what this was going to be, the more I felt it was going to be something that was just very fun.  It's going to be very fan-oriented and something I could get behind without being extremely, extremely, extremely serious, the way that my football career has been in the past."
In case you are wondering if Johnny Football has turned over a new leaf or possibly matured now that he is 28 years old, this should set your mind at ease.
Following the Week 1 loss, Manziel said:
"The product will keep getting better as the weeks go on. Good start even with the loss. You know, win or lose we booze on the Zappers.''
Summary
This is what happens when potential is wasted; it really is a tragedy.
Manziel won the Heisman Trophy and was a first round draft pick for the Browns in 2014.
His future could have been bright if he put in the work.
He did not so he has spent the last five years bouncing around inferior football leagues not doing much.
Then, there is Flash Gordon.
With so much speed and talent and multiple chances to succeed, he sadly could not stay clean to continue as an NFL player.
I do not know whether the appropriate reaction to this story is to laugh, cry, or shake your head.