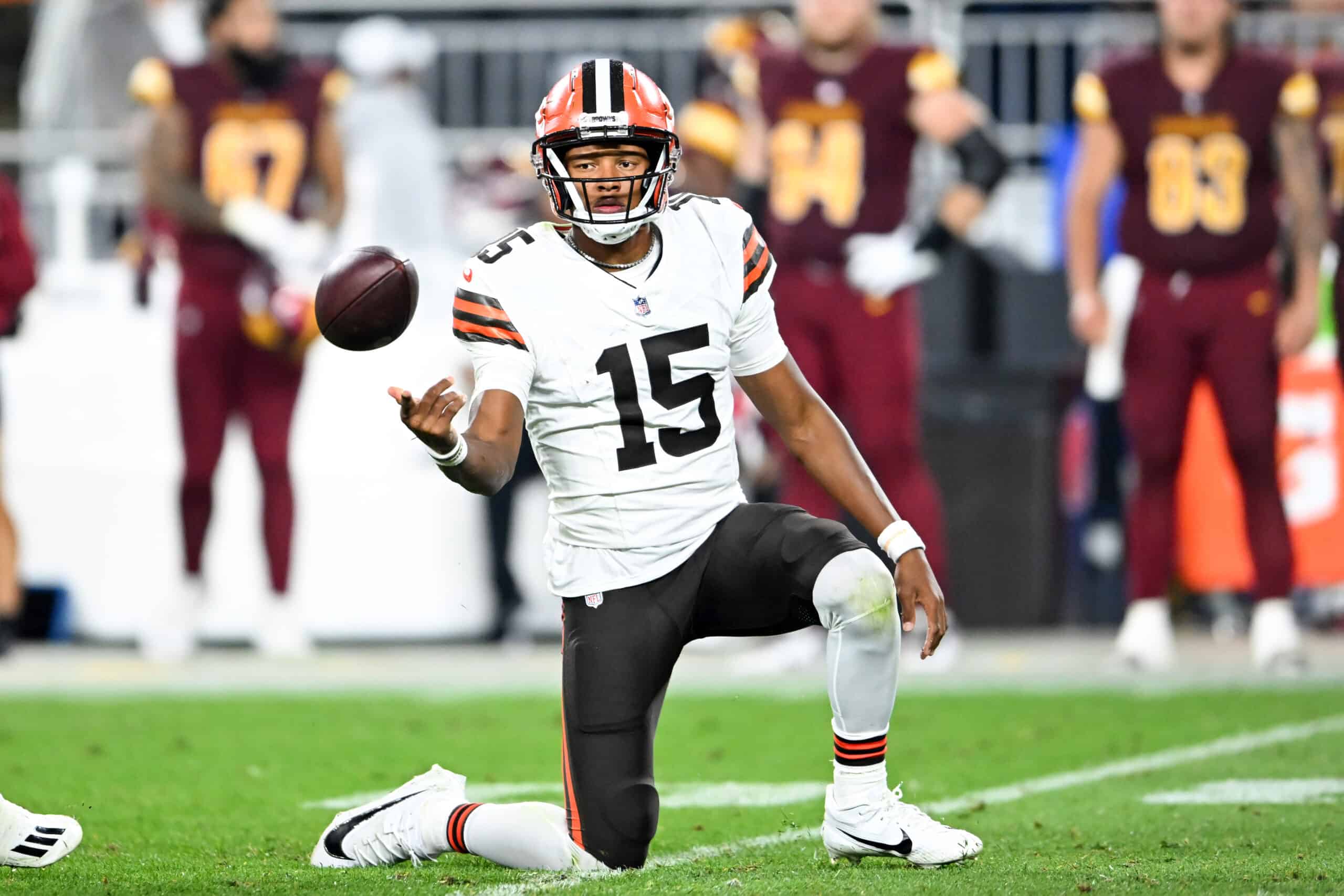 Andrew Berry's quick-strike trade agreement with the Arizona Cardinals shook up things in Berea.
And it is apparent that Dorian Thompson-Robinson let the Cleveland Browns brain trust alter their plans for 2023.
As unusual an event as that is for Berry and Kevin Stefanski, it was well-received by fans and most analysts.
But it wasn't until Friday evening that we heard anything from Josh Dobbs, the subject of Thursday's trade.
If you are ever going to bet, bet on yourself every time.

— Josh Dobbs (@josh_dobbs1) August 26, 2023
Dobbs appears to have regrouped from whatever amount of shock the deal inflicted on him.
And he is ready to bet on himself to take advantage somehow.
Just hours before the deal, Stefanski announced that Dobbs remained ahead of DTR on the depth chart.
But now he has a real shot at a starting job, albeit in a far different environment than he expected.
Did The Browns Do Dobbs a Favor?
Dobbs can be excused for preferring a potential playoff run with Cleveland to a rebuilding year in the desert.
But as far as boosting his NFL career, Berry might have done Dobbs a favor.
As recently as Wednesday, Cardinals head coach Jonathan Gannon declined to name a starting QB for opening day.
Rookie Clayton Tunes is competing with former Browns QB and 36-year-old journeyman Colt McCoy.
Trade! The #Browns are sending QB Josh Dobbs and a 2024 seventh-round pick to the #Cardinals for a 2024 fifth-round pick, per sources.

Arizona hasn't named a starting QB, and now Dobbs is in the mix.

— Tom Pelissero (@TomPelissero) August 24, 2023
McCoy carries a $5 million cap hit (on a $3.5 million salary) and has not impressed anyone this preseason.
Dobbs' former QB coach, Drew Petzing, is the Cardinals' offensive coordinator and can get Dobbs up to speed.
With 2 starts under his belt last season (in Tennessee), Dobbs probably has the inside track on the QB-1 spot.
And with that comes the exposure that might land him a better free-agent deal after the season.