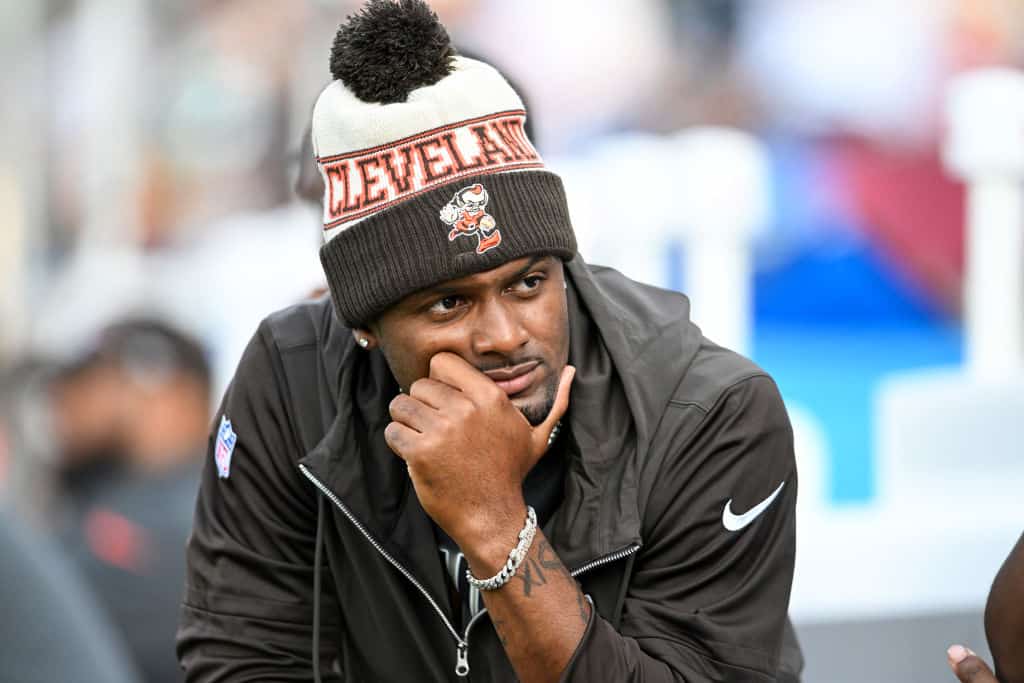 Preseason is officially underway for the Cleveland Browns.
And even though, for obvious reasons, we didn't get to see Deshaun Watson take a single snap during the Hall of Fame Game, he was once again the focal point of debates and conversations.
There has been a lot of chatter around him, and most of it hasn't exactly been positive.
As small as last season's sample size was, Watson didn't look good, and people expect a lot from a guy making that much money.
That's why NFL analyst Joy Taylor believes there's no time or room for excuses anymore, and Watson must deliver and play at a certain level after getting a whopping $230 million guaranteed, via "Speak" on FS1.
.@JoyTaylorTalks on Deshaun Watson's expectations this year

"It's a tough division but when you give someone $230M guaranteed, there's no more excuses." pic.twitter.com/zZw0dM3hqr

— Speak (@SpeakOnFS1) August 3, 2023
Reports from training camp have been quite encouraging, with teammates and beat writers stating that Watson looks like an MVP-caliber player again.
He's worked tirelessly throughout the course of the offseason, holding multiple camps and workouts to develop rapport with his teammates.
We've already seen what he's capable of when he's at his best, and the Browns wouldn't have gone all the way to trade for him and then sign him to that massive extension if they didn't believe in him as the future of the organization.
On the flip side, the team hasn't made the playoffs in two years, and even though they play in one of the toughest divisions in football, Watson won't have the benefit of the doubt or patience any longer.
His time to pay back that contract has come, and anything short of a playoff berth will raise plenty of questions.