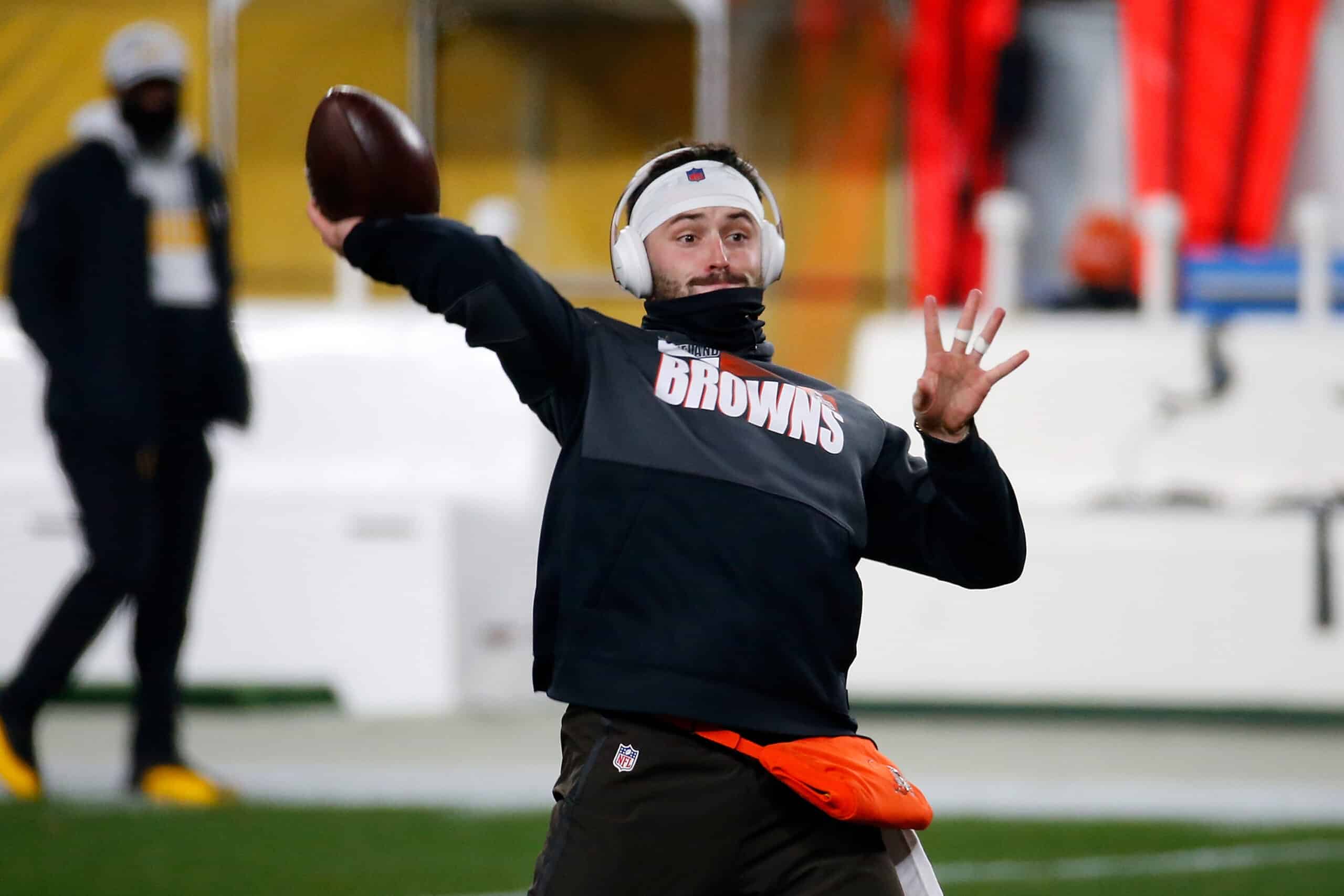 It's been over 8 months since Cleveland Browns fans have seen quarterback Baker Mayfield in an NFL game.
So far, head coach Kevin Stefanski has elected to keep Mayfield sidelined during preseason action.
In the preseason finale with Atlanta, however, that will change.
Kevin Stefanski says that QB Baker Mayfield WILL play in the preseason finale Sunday night in Atlanta.

— Jake Trotter (@Jake_Trotter) August 27, 2021
Earlier this month I wrote about whether Baker should appear in the preseason or not.
There were arguments to be made on either side of that coin.
Stefanski clearly feels that Mayfield will benefit from a little bit of live-action before the regular season gets underway.
As we know, Cleveland opens on the road in Kansas City, so there won't be much time for Baker to dip his toes into the new season.
He'll be diving in head-first week one against the Chiefs.
Let's Groove
The 1981 hit "Let's Groove" by Earth, Wind, and Fire fits the mood of Baker's one and only preseason appearance in 2021.
The finale against the Falcons gives Mayfield the opportunity to get back into a groove and rhythm at quarterback in a low-stakes environment.
The quarterback position is a complex one.
The best are able to make reads, move in and out of the pocket, and deliver consistently on-time and accurate throws.
That's a lot on the plate of any signal-caller.
Getting Baker back into that hectic setting where he can work off some rust and get comfortable again will benefit the former number one overall pick.
#Browns Kevin Stefanski said Baker Mayfield will start against the Falcons along with some select starters pic.twitter.com/2rn7QeFqYN

— Fred Greetham (@FredGreetham9) August 27, 2021
He likely won't be in the game for more than a handful of series, if that.
Just the fact he is back out there taking snaps in an NFL game, albeit the preseason, should help Baker ramp back up to NFL speed.
Keep Him Upright
As Stefanski mentioned in the video above, there will be other starters alongside Baker as well.
For the sake of Baker's physical health and fans' mental health, some of those starters should be the offensive line.
The time to experience with the Drew Forbes' and Nick Harris' of the world should come later in the game when number six is planted on the sideline with a baseball hat on.
Starting the normal offensive front would help them reacclimate to Baker in a game setting.
How he moves in the pocket and how he runs the show is something the offensive line wants to know like the backside of their hand.
Some reps against a sub-par Falcons defense will be a nice tune-up.
What to Expect?
It is still the preseason and even though fans are excited for Baker, it's likely we see a reserved version of him on Sunday night.
He'll still open up some downfield throws if I had to guess while still mixing in the shorter tosses.
There won't be any scrambling, heroic first-down dives made with his feet, at least that's the hope.
He can save that for when the wins and losses matter. For Sunday night, it's just a refresher course.
Back under the lights against a defense other than his own should help Baker start his preparation for week one in Kansas City.