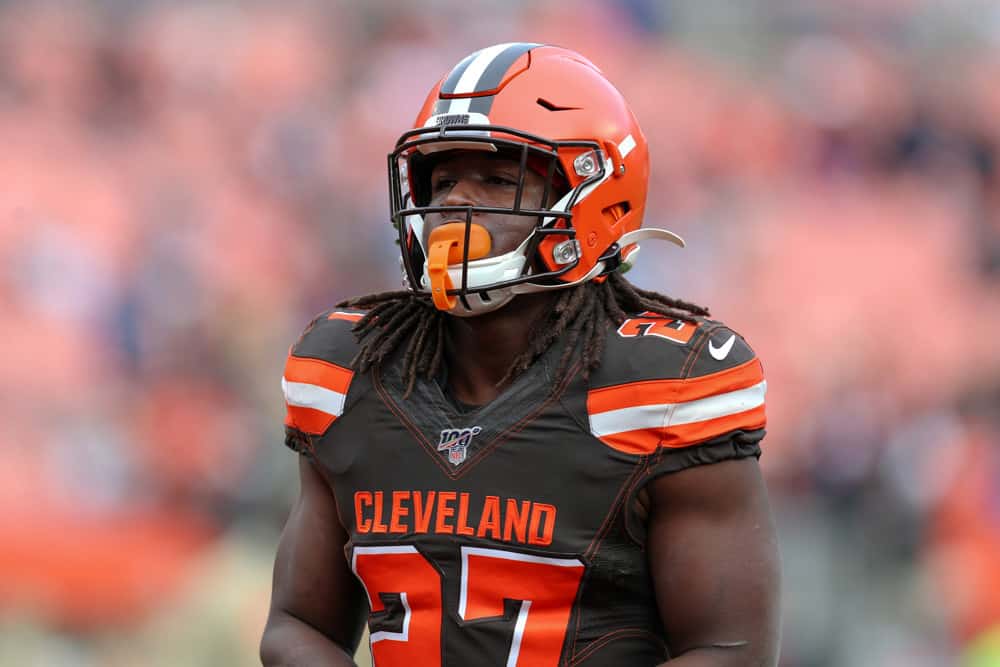 Cleveland Browns running back Kareem Hunt, a native Ohioan, hosted a charity golf event on June 2 and 3, 2021 in Independence, Ohio.
Coach Stefanski came out to support Hunt's charity golf event which benefits his Kareem Dream Foundation.
#Browns HC Kevin Stefanski was in attendance for Kareem Hunt's charity event pic.twitter.com/Sqb5euljBf

— Brad Stainbrook (@BrownsByBrad) June 4, 2021
Hunt's Charity Work
His foundation benefits the Boys and Girls Clubs of Cleveland.
Hunt's golf event was originally intended to be a one day event but was extended to two days due to a large number of interested participants.
This is not the only charity work Kareem Hunt has planned for the month in the area.
He also is scheduled to put on a youth football camp on June 24 and 25 at Willoughby High School.
The camp is open to 1st through 6th graders.
Coach Stefanski's Support
It is not surprising that Coach Stefanski showed up at Hunt's event.
From day one, he has encouraged player involvement in social activism and community service.
Last June, he said:
"We want to be a strong part of the community. We want to be a strong part of positive change.
His demeanor and leadership on and off the field are the reasons why he is the reigning NFL Coach of the Year.
Kareem Hunt 2021
Part of the Browns offensive winning formula is Kareem Hunt, and his ability to run, catch, and tackle.
Hunt had a great 2020; he had 11 touchdowns and over 1,100 total yards.
He had 6 rushing and 5 receiving touchdowns with 841 rushing yards and 304 receiving yards.
Hunt is a RB1 on any team so the Browns are fortunate to have two RB1s on the roster with Hunt and Chubb.
The tandem is considered one of the most feared in the NFL.
Nick Chubb + Kareem Hunt: PFF's Highest Ranked RB Duo 🔥🥇 pic.twitter.com/XM0hq5ydAf

— PFF (@PFF) June 3, 2021
Week 1 For Kareem Hunt
Hunt was very vocal about the significance of traveling back to Arrowhead Stadium for the divisional wildcard game against his former team in January.
Though the Browns came out on the losing end in that game, Hunt gets another opportunity to go back and help the Browns earn a victory over Kansas City in Week 1.