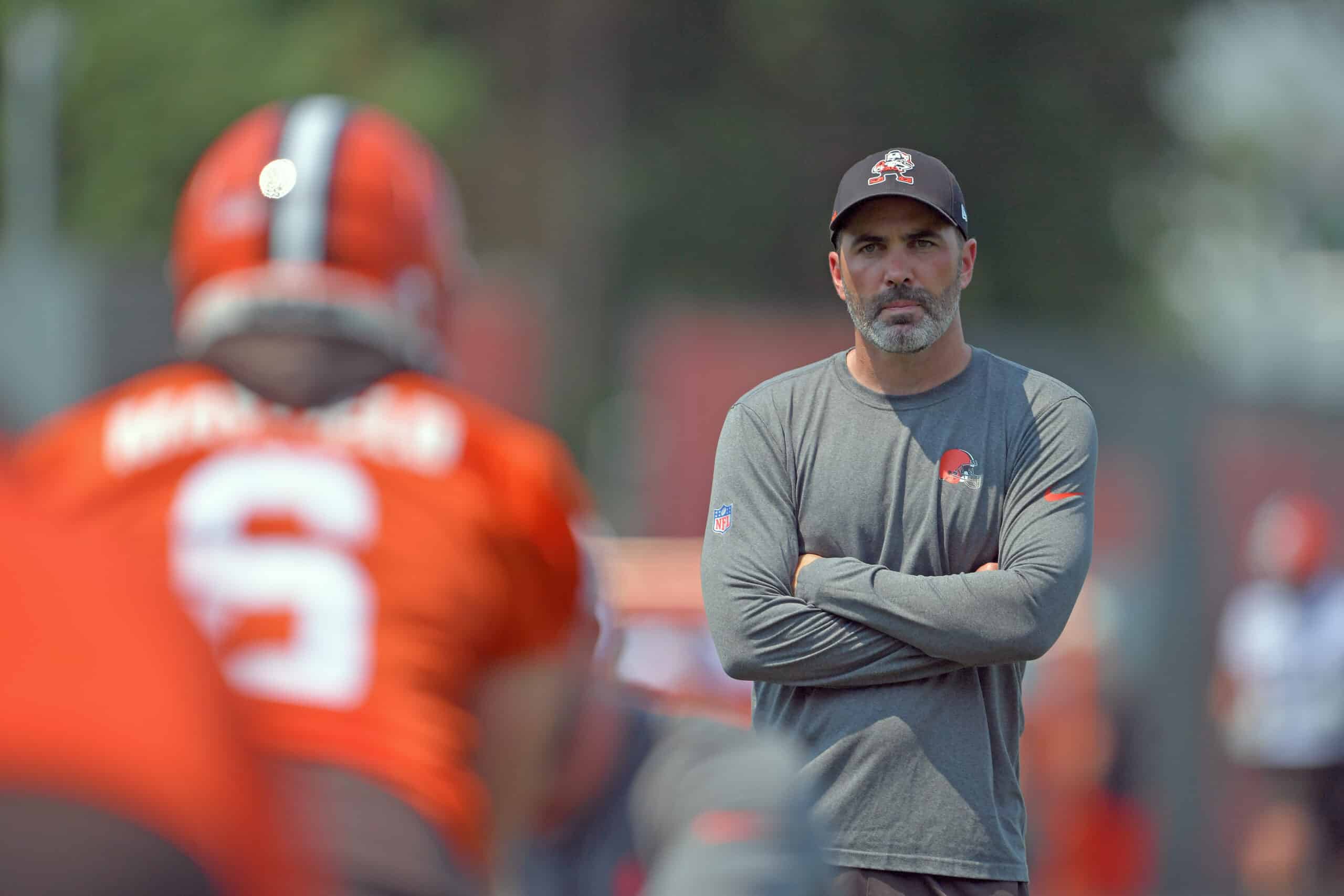 The speculation regarding how long Cleveland Browns quarterback Baker Mayfield's layoff will last is continuing.
His fractured bone and torn labrum in his left non-throwing shoulder sidelined him in Week 7's Thursday night victory over the Denver Broncos.
With a ten-day mini-bye, there was thought that Mayfield could rehab the fractured bone to a point where he could play in Week 8 on October 31 against the Pittsburgh Steelers.
The torn labrum is an ongoing injury Mayfield will deal with until he has offseason surgery with a projected 4 to 6 month recovery timeline.
#BakerMayfield
Short week with worse injury and swelling. Surgery a matter of when not if, but @bakermayfield choice will be try to finish season. Week 8 return vs @steelers. https://t.co/unizGw2E9m

— David J. Chao – ProFootballDoc (@ProFootballDoc) October 20, 2021
On Monday, Browns Coach Kevin Stefanski was asked about Baker Mayfield's practice status.
"We'll see. Hard to say how it's going to play out. I'm not in the prediction business."
That is a non-answer, but a fair one because it doesn't seem like anyone knows how Mayfield's injury is going to play out.
What we do know is that Mayfield was not seen at the open portion of practice the media is invited to.
Case Keenum and Nick Mullens were getting reps in.
#Browns Case Keenum and Nick Mullens getting in work today. Baker Mayfield was not out there for the open portion of practice. pic.twitter.com/umilb195zp

— Camryn Justice (@camijustice) October 25, 2021
What It Means
We can't really know Mayfield's status on Monday for an injury that requires healing and rehab.
It was reported that swelling in the shoulder slowed down the process.
With Baker Mayfield banged up, #Browns will start Case Keenum Thursday vs. #Broncos. Mayfield needs swelling to subside before he can strengthen injured shoulder. Hope is he can be back 10/31 vs. #Steelers. Still no surgery expected during season. Updatedhttps://t.co/gfg07gQA8P

— Nate Ulrich (@ByNateUlrich) October 20, 2021
Though always possible, it seems unlikely that he can be healed and ready by Sunday.
No one is questioning his desire to be out there, but it needs to happen when he is healthy enough not to sustain more catastrophic or difficult injuries to recover from.
We will learn more when and if we see Mayfield at the open media portion of practice in the coming days.
By Wednesday or at the latest Thursday, it should be pretty obvious who the Browns starting quarterback will be for the Pittsburgh game even if it has not been publicly announced.