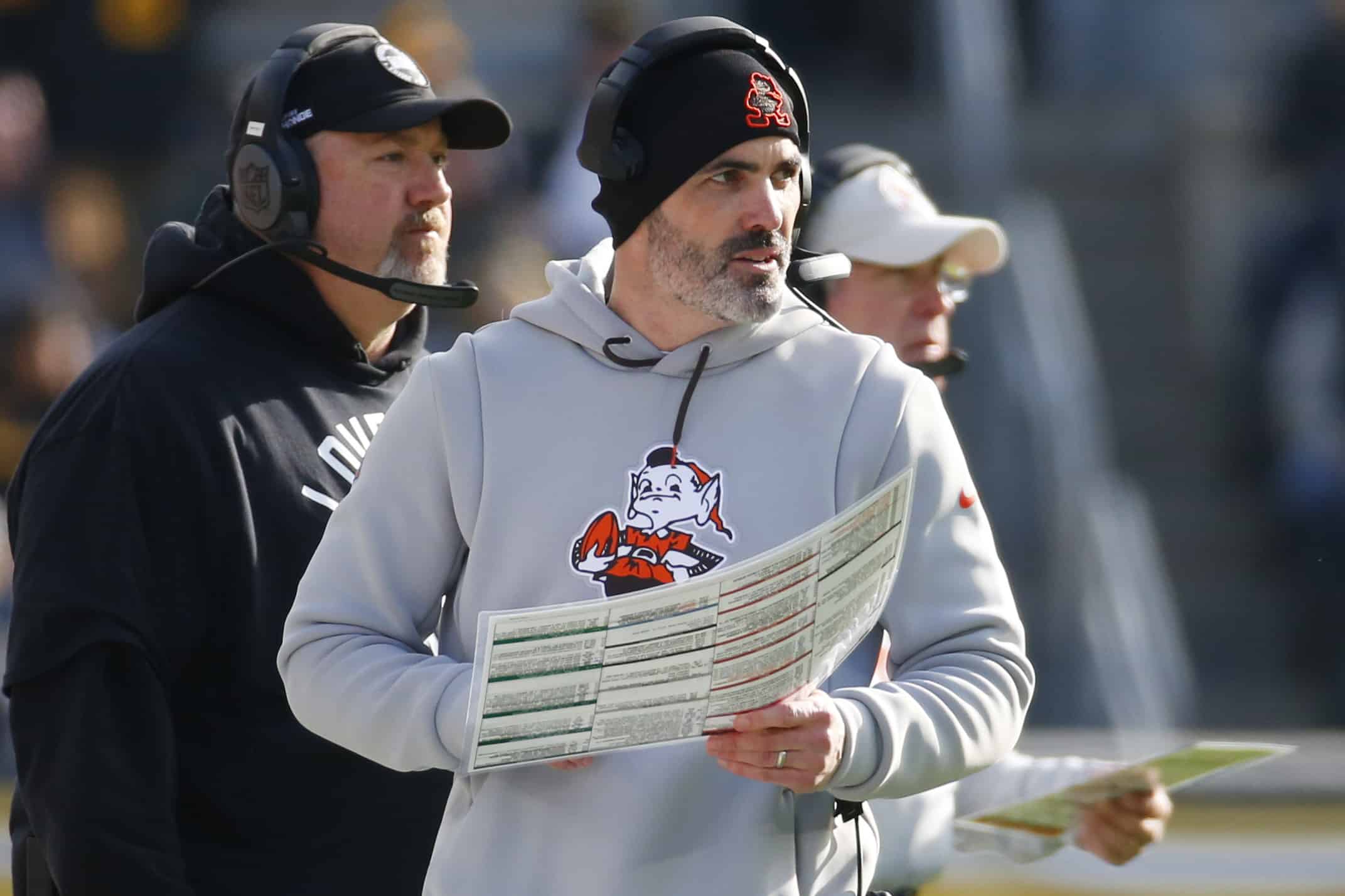 The Cleveland Browns will take the field at Acrisure Stadium looking to make it 2-0 for the season when they face the Pittsburgh Steelers on Monday Night Football.
There are a lot of things to be proud of after watching them dominate Joe Burrow and the Cincinnati Bengals in Week 1, but the Steelers are an entirely different team.
Notably, HC Mike Tomlin has usually fared better as an underdog and with his back against the wall, and you know he's going to have plenty of aces up his sleeve for this divisional matchup.
In a recent interview, HC Kevin Stefanski talked about the Steelers' offense and its craftiness, stating that they need to be quite aware of all the movement and shifts they do pre-snap, as those adjustments can be quite hurtful.
The Browns didn't find much trouble handcuffing an injured Burrow in Week 1, but things could get tougher in Monday night's showdown.
Kenny Pickett and the Steelers offense looked out of sorts in their season debut vs. the San Francisco 49ers, and it's hard to think they could do any worse.
Fortunately, the Browns' pass rush looked as good as expected in their first real test of the season, and Myles Garrett and Za'Darius Smith will give the Steelers' offensive line a handful.
On top of that, they won't have Cam Heyward or Diontae Johnson available for this game.
The Browns are looking to start 2-0 for the first time since 1993, and while it won't be easy, they're favored for a reason.