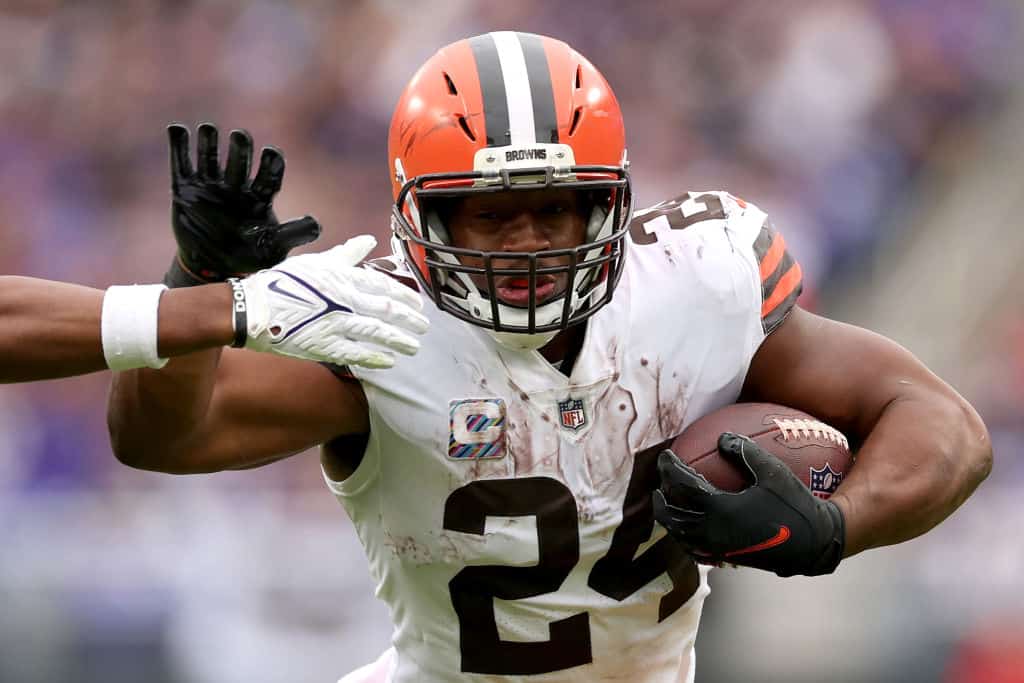 The Cleveland Browns aced their first test of the season, but things won't get any easier in their second game of the campaign.
They'll head out to a hostile environment to play the Pittsburgh Steelers on the road, and that's never easy.
The Browns have historically struggled at Acrisure Stadium, and the Steelers can't afford to fall to 0-2, especially considering the way they lost in their season opener.
That's why star running back Nick Chubb knows the Browns need to be at their best and extremely prepared for this game, as the Steelers are hurt and will look to make a statement and bounce back in a big way at home (via Cleveland Sports Talk).
Chubb knows this won't be a picnic 💪 pic.twitter.com/9HIQWS7J5m

— Cleveland Sports Talk (@CLEsportsTalk) September 17, 2023
The Steelers couldn't get anything going vs. the San Francisco 49ers, losing 30-7.
Kenny Pickett and the offense were out of sync, and their usually stellar defense was nowhere to be found.
Ironically, the Steelers are the kind of team you would rather face when they're on a roll and not when they're struggling, as HC Mike Tomlin has a knack for getting ugly and much-needed wins out of the mud.
The Browns are the better team on paper, and have more talent on both sides of the field, even if the Steelers have the edge in coaching.
But they'll need to take this game with the same approach they took their season debut, looking to make a statement as soon as they take the field, and not taking their foot off the gas, no matter the scoreboard.