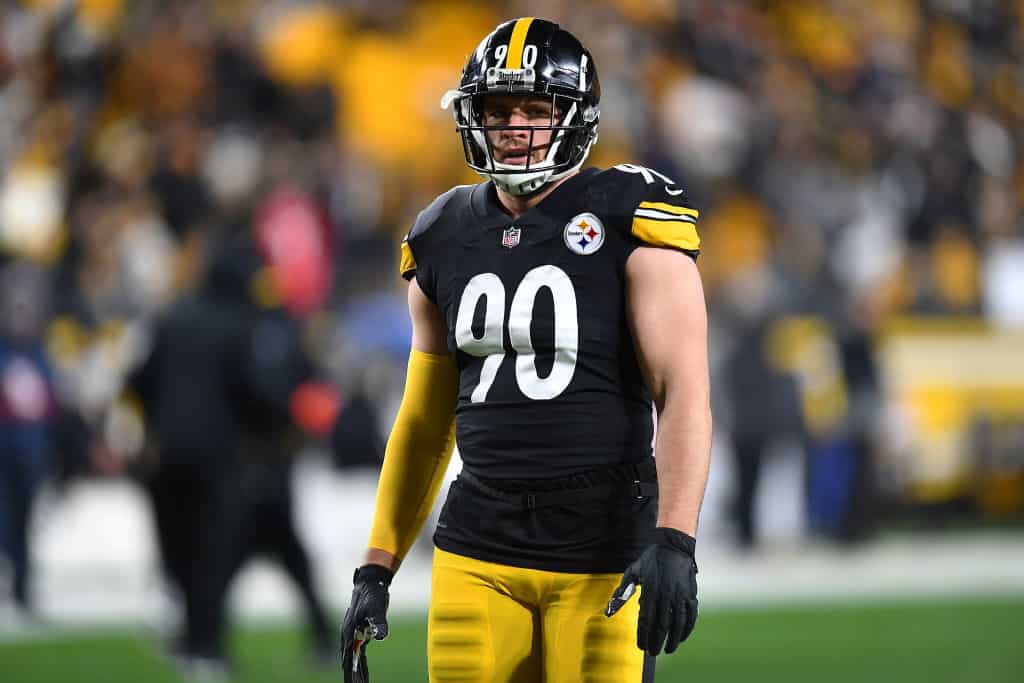 The Pittsburgh Steelers defense goes as T.J. Watt goes.
Pittsburgh sports a dreadful 1-10 record when he's unavailable.
Cleveland Browns head coach Kevin Stefanski knows that Watt presents problems for his offense.
Stefanski discussed the challenge in facing Watt on this week's game preview on the Browns' YouTube channel.
See the entire clip here.
"He's a great player, somebody that we have a lot of respect for having gone up against him," Stefanski said.
Watt can make game-changing plays and truly fuels Pittsburgh's defense.
For Cleveland's offense to find success, they have to at least slow Watt down.
Limiting Watt is easier said than done.
That task becomes tougher when you have a rookie tackle in Dawand Jones shouldering much of that load.
#Browns rookie RT Dawand Jones on facing #Steelers OLB T.J. Watt. pic.twitter.com/JVedPYzmWQ

— Scott Petrak ct (@ScottPetrak) September 14, 2023
But it doesn't all fall on Jones, as Stefanski pointed out in his game preview.
"It's never one person's job. It can be the quarterback getting the ball out on time. It can be how we use our protection. All of those types of things, really, when you're playing a player of T.J.'s caliber… you really need 11 guys on the same page."
Leaving any tackle on an island alone with a guy like Watt all game is asking for trouble.
We constantly see different tactics used by offenses to combat the pass rush.
Whether it's getting the ball out quicker or using a running back or tight end to chip the edge rusher, offenses can be creative.
That's when it falls on Stefanski and the coaching staff to make sure the offense is ready.
Cleveland can't afford any missed assignments or blown plays when going up against Watt and the Steelers defense.
They're good enough to make the Browns pay.
However, if the execution is there every snap and all 11 guys know what to do, they'll find ways to exploit Pittsburgh's defense, even with Watt.