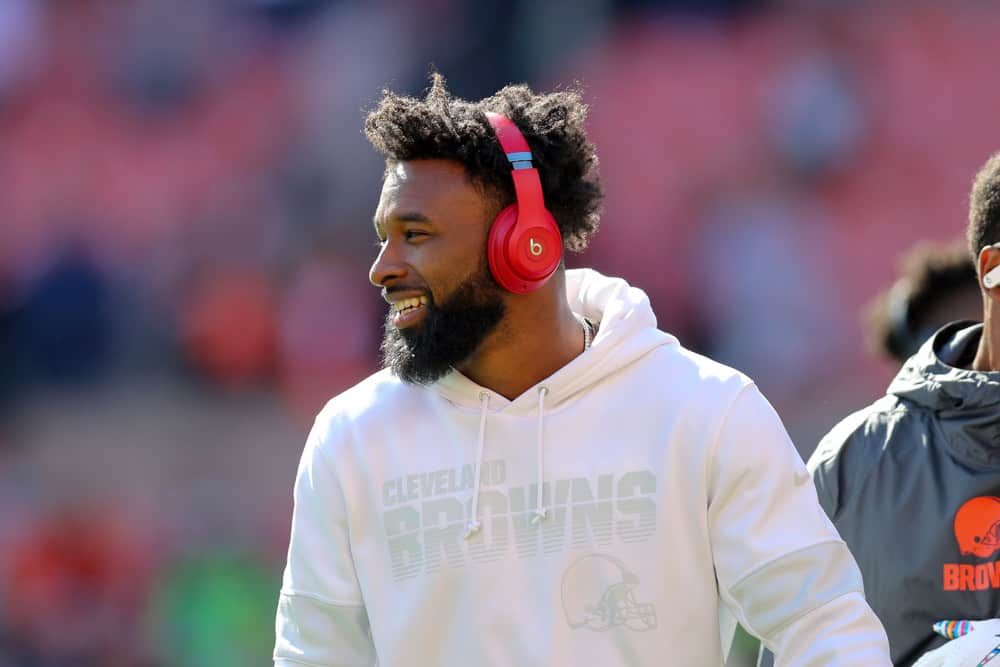 Cleveland Browns head coach Kevin Stefanski is staying very busy keeping the media apprised of all the injured Browns players.
An injured player of interest pertaining to his availability for the Pittsburgh Steelers game is wide receiver Jarvis Landry.
Recall that Landry was back in the lineup for the Week 7 game against the Broncos after a stint on IR where he missed four games for a knee injury.
At the end of the Broncos game, Landry was spotted limping off the field after a play.
Landry was not involved in the outside media-access portion of practice on Wednesday.
Coach Stefanski's update on Landry did not provide much clarity.
#Browns Kevin Stefanski said that Jarvis Landry injured his knee near the end of the game, but it was unrelated to his previous injury, and that he thinks he could practice before the week is out. pic.twitter.com/DULlpz6q7L

— Fred Greetham (@FredGreetham9) October 27, 2021
The subsequent injury is to the knee but not related to the previous MCL.
#Browns coach Kevin Stefanski said WR Jarvis Landry has another issue with knee unrelated to sprained MCL that cost him four games. Landry won't practice today, but Stefanski said there's a chance Landry can practice this week.

— Nate Ulrich (@ByNateUlrich) October 27, 2021
Stefanski did not go so far as to stay there is a chance he could play this week; practicing seemed up in the air.
It sounds like a day-to-day situation.
More Bad News
Donovan Peoples-Jones, who was injured in the Broncos' pregame warmups and never played in Week 7, also did not practice on Wednesday.
He is dealing with a groin injury.
The offensive attack may be contingent upon tight ends and the healthy wide receivers available.
This might be the game where the Browns really need Hollywood Higgins to step up.
Why So Many Injuries?
It is still a question that may not have one straight answer but needs to be addressed.
The injuries are rampant on the offensive side of the ball.
Both Nick Chubb and Kareem Hunt have calf injuries.
Then, there is Landry's knee and OBJ's shoulder.
When those four are not in the lineup, a huge chunk of offensive productivity goes with them.
As the week wears on, we will figure out who is playing or not playing in the Steelers game.
Watch the Steelers take on the Browns on October 31 at 1:00 PM EDT.