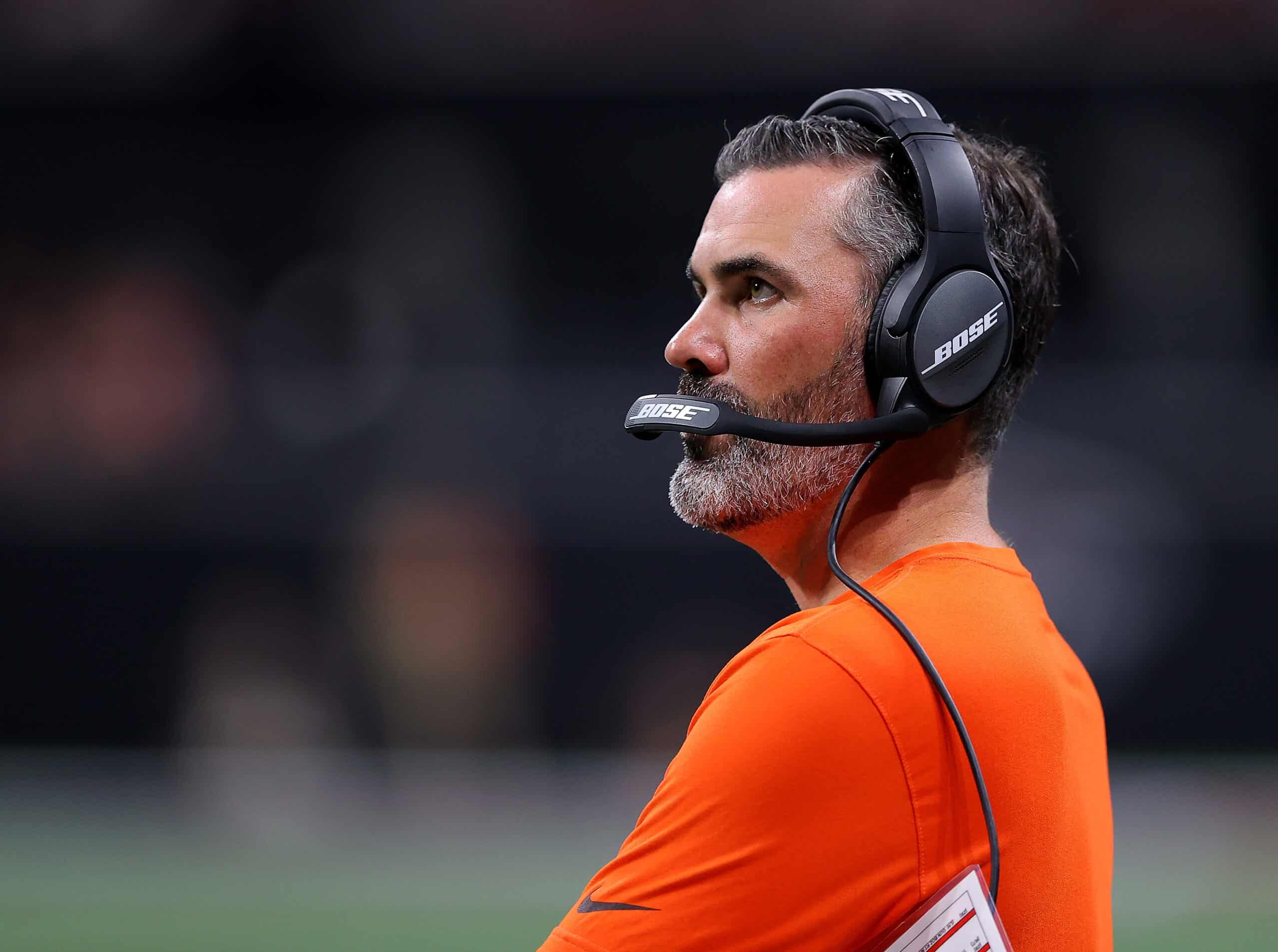 Once again, the Cleveland Browns and reigning NFL Coach of the Year, Kevin Stefanski, has a message for fans attending Sunday's game at FirstEnergy Stadium.
That game is being played at 1:00 PM EDT against the Chicago Bears.
Rookie quarterback Justin Fields is starting for the Bears.
Fields is wildly popular in the state of Ohio given his very successful collegiate career as Ohio State's quarterback.
Justin Fields has never lost in the state of Ohio.

10-0

Just sayin

— Bears Nation (1-1) (@BearsNationCHI) September 24, 2021
As a buckeye fan, I want to see Justin Fields succeed in the NFL.

As a #Browns fan, I hope he has a miserable Sunday.

— bri (@breezyCLE) September 23, 2021
Stefanski's Request
Part of Coach Stefanski's request is a repeat of what he asked for last week in the home opener against the Texans.
He wants fans to leave their tailgating festivities in time to arrive in their seats for kickoff.
Then, he wants a lot of noise, but only when the Bears are on offense.
Here's the hard part; the noise is meant to disrupt Fields who many Cleveland Browns fans love.
Well, now they can only love him when he is not playing against the Browns.
#Browns coach Kevin Stefanski again challenged the fans to be loud and in their seats early

There's a guy they are probably used to cheering for, we need them to be loud against (Justin Fields)

— Matt Fontana (@MattFontana83) September 24, 2021
Stefanski's Internal Challenges
Now that Coach Stefanski told the fans what he needs from them, he needs to focus internally on what he needs from his coaching staff and players to handle Justin Fields and the Bears.
To begin with, he needs defensive coordinator Joe Woods to call a different game with man-to-man coverage and blitzing packages to rush Fields.
Joe Woods has a great opportunity this week is get rid of some of the hate.

You have a rookie Quarterback making his NFL debut at home. You cannot let him look good. #Browns

— Browns Country (@TheFanDomeShow) September 22, 2021
There is no doubt Fields is a great quarterback, but he is certainly susceptible to rookie mistakes.
Those mistakes, if the defense is playing him aggressively, could involve holding the ball too long or too little.
Holding the ball too long will enable the Browns to sack him though he has proven to be a good scrambler and tough to bring down.
If he tries to get rid of the ball like a hot potato, he is prone to throwing an interception.
How well Justin Fields plays is as much about his level of play as it is about how the Cleveland Browns defense plays.