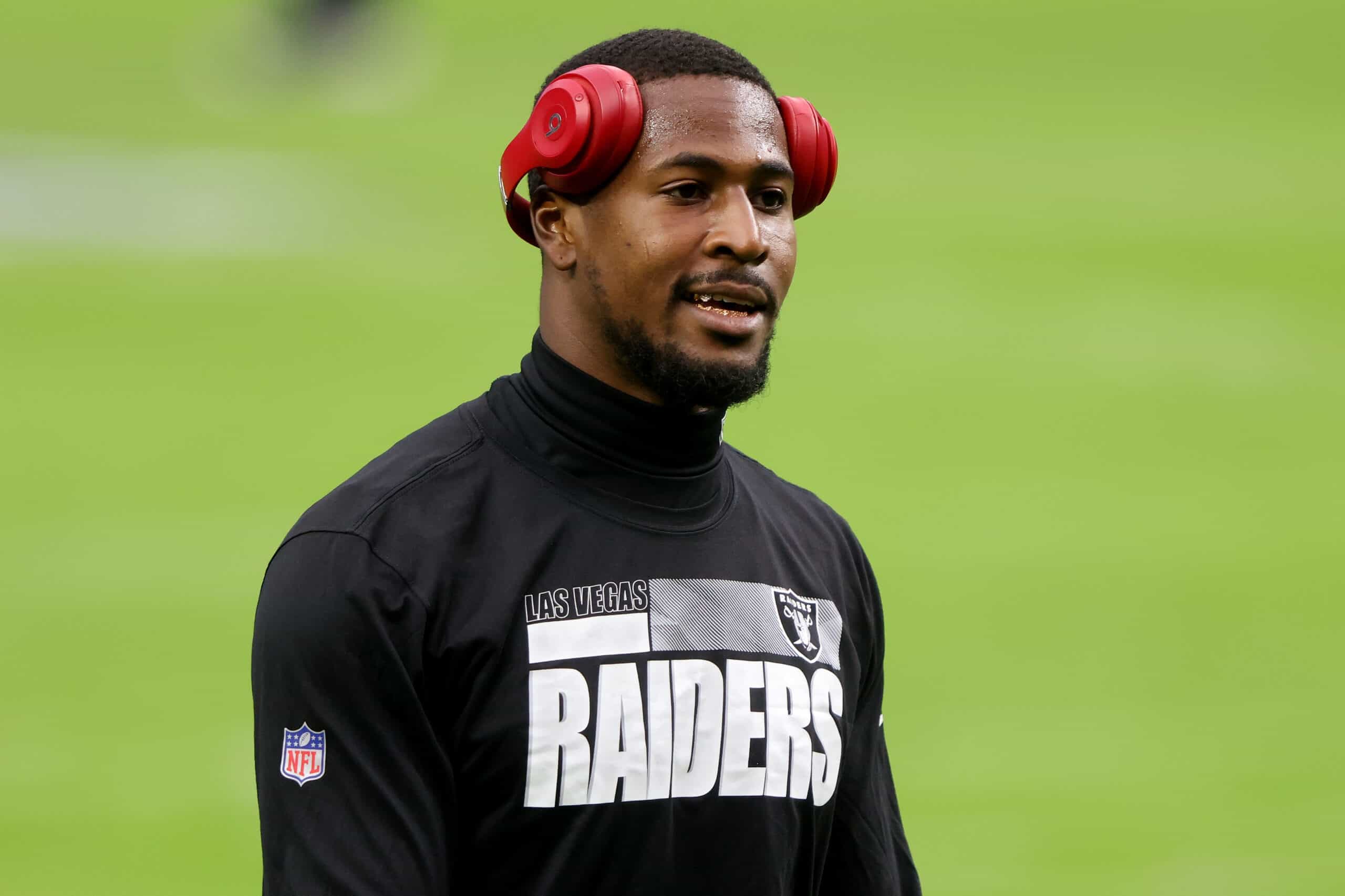 The Cleveland Browns invited former Oakland/Las Vegas Raiders draft pick Isaiah Johnson in for a workout.
Johnson was the fourth-round pick of the Raiders (129th overall) in the 2019 NFL Draft.
The 25-year-old played college football at the University of Houston.
Former @UHCougarFB standout and Raiders fourth round draft pick Isaiah Johnson worked out today for the Cleveland Browns, according to a league source @SportsTalk790 #NFLTwitter #Browns

— Aaron Wilson (@AaronWilson_NFL) September 24, 2021
With the Raiders, he appeared in 19 games, 4 in 2019 and 15 in 2020.
He logged 5 passes defended, 8 solo tackles, and 5 tackle assists.
Waived By Raiders In August
Johnson reportedly was dealing with an undisclosed injury during OTAs over the summer.
He was placed on the PUP list on July 27.
Johnson was activated from the PUP list on August 15.
The Raiders waived him on August 31 as part of the final cut to get to a 53 man roster.
Limited Playing Time With Raiders
Johnson struggled to get playing time in his two seasons with the Raiders.
In addition to working out for the Browns, he had a workout with the New York Jets earlier this week.
Browns Defense Is Work In Progress
Though many have been impatient with the Browns defense in 2021, the reality is that it is a work-in-progress.
With all of that star power, fans expected the defense to be dominant from the opening game.
The veterans did not play in any of the preseason games.
Just as it took a few weeks for the new Browns offense to put everything together in 2020, it looks as though we can expect the same timeline for the defense.
That does not stop GM Andrew Berry from looking at players for the practice squad or other roles.
Presumably, that is what Isaiah Johnson's workout is about.
Earlier in the week, Dee Virgin came in for a workout.
This constant tweaking is what makes GM Berry so good at what he does.
He is not always looking for the big names; his pursuit is more often for the diamond in the rough like Malik McDowell for example.