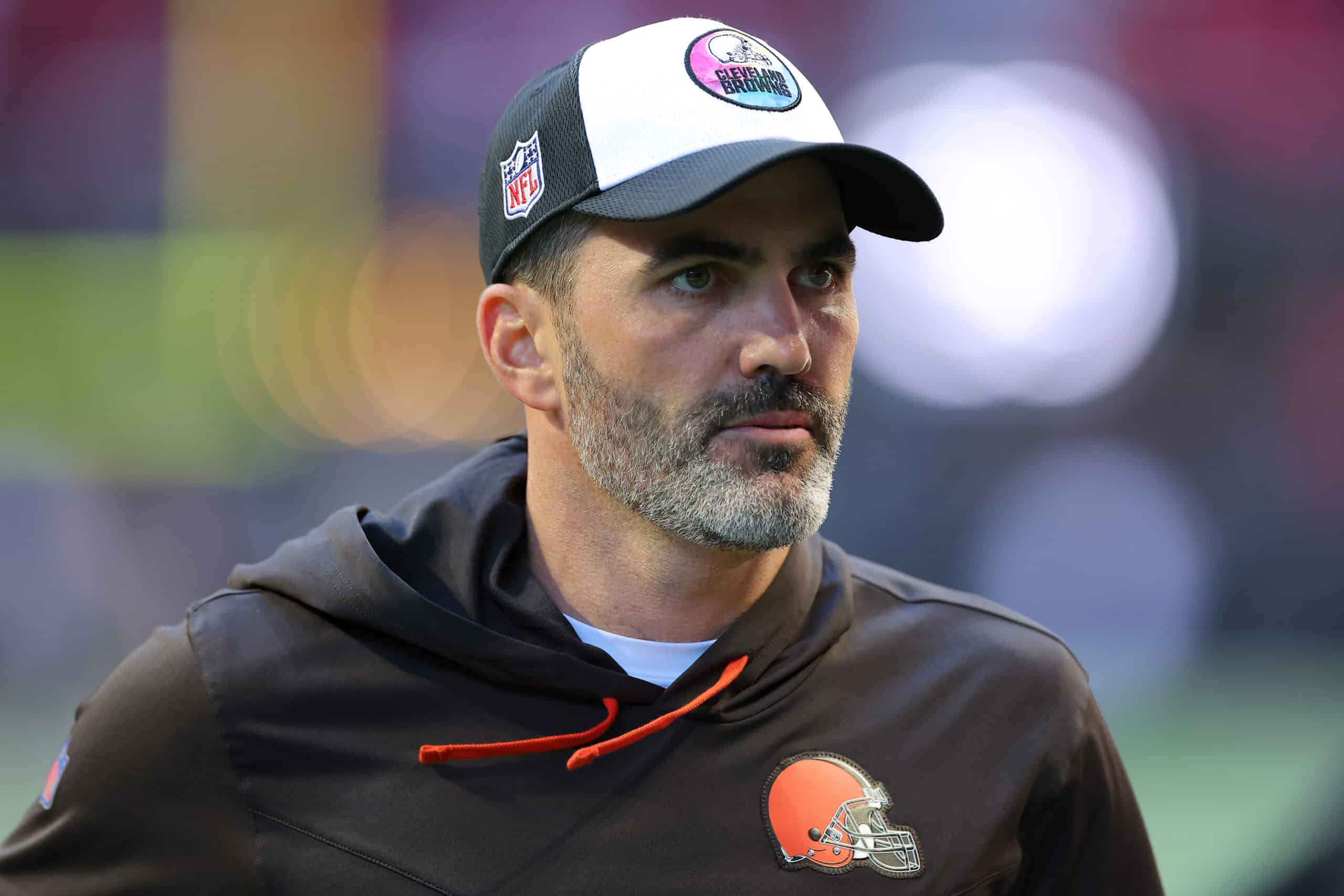 Sometimes all a player needs is a second chance and a new environment.
And it appears the Cleveland Browns might capitalize on just such a situation.
Head coach Kevin Stefanski took the time to discuss Elijah Moore's efforts so far this spring.
#Browns Kevin Stefanski on WR Elijah Moore pic.twitter.com/Pt2XJTR0J9

— Mary Kay Cabot (@MaryKayCabot) July 24, 2023
And it is hard to believe the New York Jets soured on the speedy young receiver.
According to Stefanski, Cooper is locked in.
"His practice tempo… how he is in walk-throughs… he takes his craft very seriously," said Stefanski. "And it's fun to be around a guy that really works at it."
There is no sign of the attitude problems much discussed by the Jets' press last season.
And the player seems anxious to prove the New York team was wrong for giving up on him.
What Is Moore's Role In The New Offense? 
If Amari Cooper is the WR-1 in Cleveland's updated attack, Moore could be a very close WR-2.
Stefanski says the Browns are moving him all around the field.
That not only includes either side out wide or in the slot but Moore has also been spotted in the backfield.
With his speed and hands, defenders have to account for the young receiver darting around the formation.
Is an Elijah Moore breakout season on the way for the Browns? pic.twitter.com/SAbffPfRCJ

— ESPN Cleveland (@ESPNCleveland) July 15, 2023
And Cooper and Donovan Peoples-Jones will benefit from that distraction.
Stefanski says Moore is on board with every idea and variation thrown at him so far.
Cleveland's offensive guru says he'll use what he already knows Cooper can do.
And Cooper remains open to trying new things they believe he can handle.
Is Cooper A Sure Thng For Cleveland? 
Cooper's combination of speed, route running, hands, and after-the-catch escapability are exciting to work with.
It's easy to see how he could step into the WR-1 role at any point down the road.
So, did the Jets and their press inaccurately paint him as a bad locker-room teammate?
At this point of the season, everything is upbeat, and optimism rules in Berea.
#Browns Elijah Moore has long considered Amari Cooper a role model and is glad to now call him a teammate.

Moore is happy with a fresh start. pic.twitter.com/eIRyhGrYsb

— NFL Rumors (@nflrums) March 27, 2023
But what happens if the regular season does not go as anticipated and the Browns take some losses?
How will Moore react if his role ends up being little more than a distraction for the other wideouts?
Stefanski has to handle his wide receivers' better than he has in the past.
Because he doesn't want to test the patience of Cooper or any of the hungry hands in a crowded room.