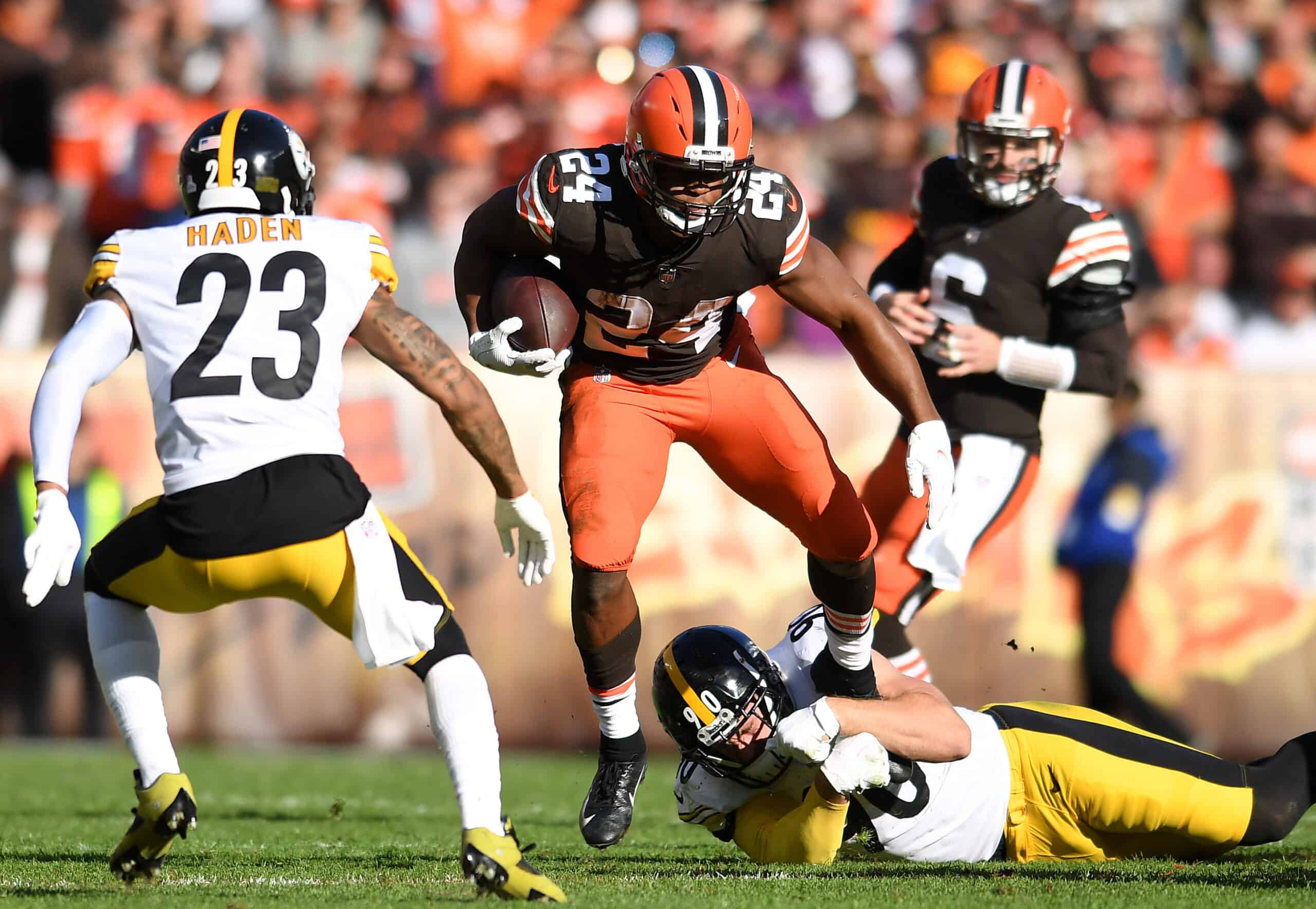 The Cleveland Browns travel to Heinz Field on Monday night to take on the Pittsburgh Steelers.
Neither team is eliminated from playoff contention right now, but if the Bengals win their Sunday afternoon game against the Chiefs, the scenario changes.
For the Browns to be in the situation to control their own destiny with two games remaining against Pittsburg on the road and then finish at home vs Cincinnati is all you can ask for as a Browns fan! #Browns

— Michael Hummer (@Mike_Hummer) December 30, 2021
Regardless of the external circumstances, this game is important for both teams.
The Steelers want to continue their domination of the Browns throughout Ben Roethlisberger's career particularly since this could be his final home game as a Steeler.
Ben Roethlisberger is 13-0 against the #Browns at Heinz Field in the regular season. #HereWeGo

— Jarrett Bailey (@JBaileyNFL) December 30, 2021
The Browns want to prove that the two-game losing streak riddled with mistakes and blown opportunities is not who they are.
Since 1970 the #Browns  have won 7 times in Pittsburgh ('86, '87, '88, '89, '99, '03, '20) with 4 QB's (Kosar, Pagel, Couch, Mayfield). #CLEvsPIT pic.twitter.com/K0H1u6AmYL

— Ed_in_Columbus (@ed_in_columbus) December 30, 2021
Here are the three keys to a Browns victory over the Steelers.
1. Jump Out To A Quick Lead
Stefanski: "Our whole focus is on Pittsburgh."

— Cleveland Browns (@Browns) December 27, 2021
The Browns need to put the pedal to the metal right away in this game.
Jumping out a quick lead helps neutralize the Steelers running game with Najee Harris and allows Denzel Ward and the other playmakers on the Browns defense to make big plays off of Roethlisberger.
MJ Stewart had interceptions last year in the two consecutive Steelers games, Week 17 and the playoff game, off of Mason Rudolph and Ben Roethlisberger respectively.
MJ Stewart Jr : Career-high 10 tackles, 1 for loss & an INT pic.twitter.com/XiKScGIThM

— Lee Harvey (@MusikFan4Life) January 11, 2021
This defense held its own against Aaron Rodgers and should be able to do so against Roethlisberger especially when working with a lead.
2. Make Big Plays Not Just On Defense
The big plays we have seen this season have mainly come from the defense.
Those have been fantastic and much needed to help this team succeed.
However, the ability to make big plays needs to come from offense and special teams also.
Now more than ever, the three facets of the game must be playing at an extremely high level.
Key third down conversions and kicking opportunities are just some of the areas where the Browns need to step up and make game-winning and momentum-shifting plays from the beginning of this game through to the end.
3. Protect The Ball At All Costs
If the offense can be consistent moving the ball like Saturday and clean up those turnovers, which is a BIG ask right now, they should win Monday. The biggest question is can 6 clean it up? I sure hope he can. #Browns pic.twitter.com/uo5B8tu1e6

— Jacob Roach (@roachizm13) December 29, 2021
Mayfield's four interceptions against the Packers make this an obvious key.
TJ Watt is having a great year and will be looking to pressure Mayfield to get rid of the ball too quickly.
Fumbles and interceptions cannot happen against the Steelers.
At home with a lot of emotionally charged energy for what could be Roethlisberger's last home game, the Browns could find themselves in trouble quickly making those types of errors.
Conclusion
In a roster-by-roster comparison, the Browns are the better team.
That means nothing especially in 2021.
The Browns lost to the Steelers on Halloween in Cleveland by the score of 15-10.
That is just one of many games the Browns let slip away in 2021 by a slim point margin.
This game is about redemption for the Browns.
Redemption from the Green Bay loss that should not have been and redemption from a 2021 season that looks nothing like anyone anticipated it would for this team.