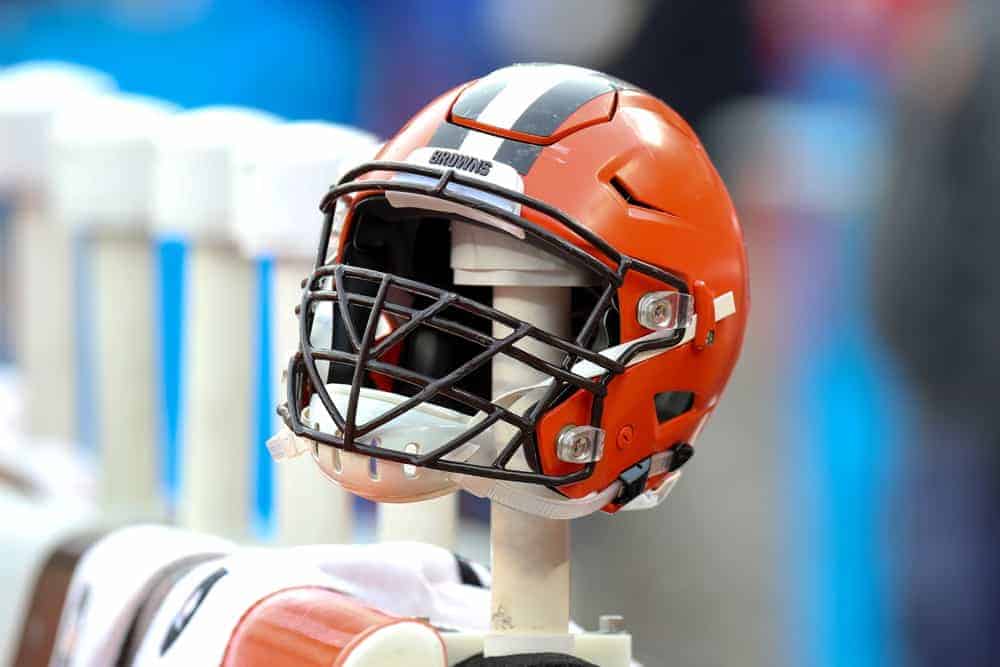 Andrew Berry made it a point to surround himself with a well-educated staff when he took over GM duties for the Cleveland Browns in 2020.
One of those people was hiring Kwesi Adofo-Mensah from the San Francisco 49ers to fill the VP of Football Operations position.
Adofo-Mensah, a graduate of Princeton,  took over the position that was previously held by Eliot Wolf.
In his short tenure in the position, he has already getting noticed around the NFL.
According to Mike Garafolo of NFL Network, Adofo-Mensah is being talked about around the league as a GM candidate.
From @gmfb Weekend on #Browns exec Kwesi Adofo-Mensah as a sleeper GM candidate this year. The Princeton grad has spent a lot of time with scouts, both in Cleveland and with the #49ers. He's a well-rounded candidate and could sneak into a few searches. pic.twitter.com/0G6NCMVNfF

— Mike Garafolo (@MikeGarafolo) January 2, 2021
Kwesi Adofo-Mensah with the 49ers
Adofo-Mensah originally was a portfolio manager and commodities trader on Wall Street prior to being hired by the 49ers in 2013.
He was the director of football research in San Francisco before Berry hired him in Cleveland.
"When I sat in a room with great evaluators that I have been around in San Francisco, I just took everything they told me. I tried to find the intuition behind it. I ask 'why' a lot. You will find that out about me. I wanted to know even the most simple question. You might think it is simple, but I am building the complex bridge that will get me somewhere complex."
Though his background differs from a lot of executives around the NFL, he viewed that as an advantage coming into the league.
"I think my background was a positive because I did not have any preconceived notions or biases," Adofo-Mensah said
He has quickly learned what it takes to win in the NFL and is always picking everyone's brain.
"I will pick every person's brain. You find some amazing knowledge from everywhere in this league. I would say that is where my evaluation base comes from."