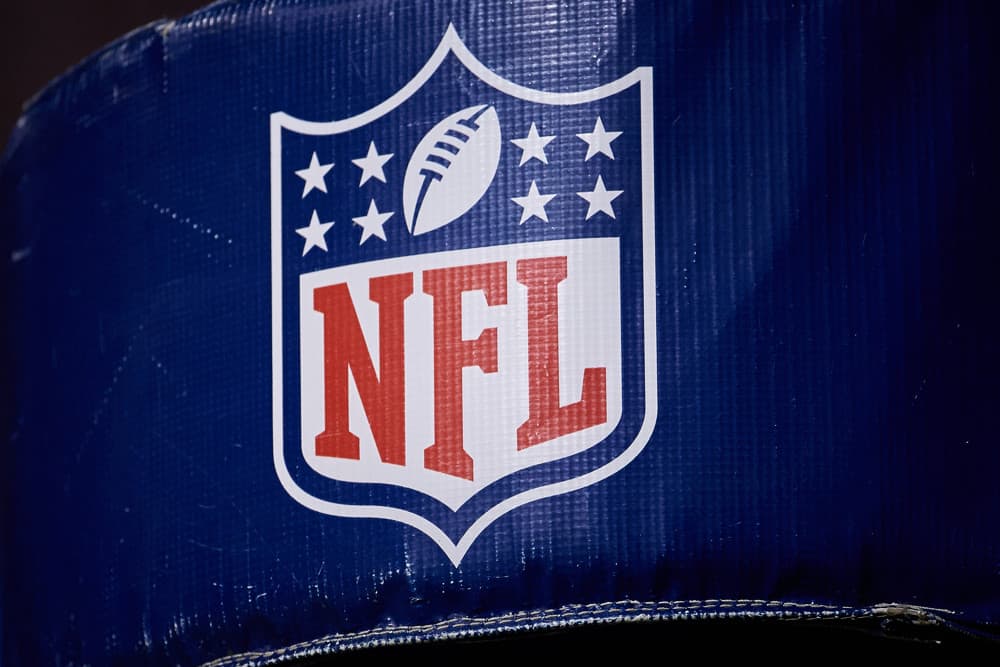 John Teerlinck was one of the most recognizable and respected assistant NFL coaches for 22 years.
Players appreciated his candor and the unusual methods he used to groom many All-Pro defensive linemen.
Teerlinck was definitely a teacher ahead of his time.
Tributes are pouring in for the long-time coach after news of his death broke.
Sad news. Teerlinck got his NFL coaching start working with Michael Dean Perry in Cleveland – Former Browns DL coach John Teerlinck has passed away https://t.co/EalbzG73tY via @thebrownswire

— Jeff Risdon (@JeffRisdon) May 11, 2020
Teerlinck is best remembered for his long tenure with the Indianapolis Colts.
But that only accounts for half of his 22-year career as a coach in the NFL.
He enjoyed success in stints at Denver, Detroit, and Minnesota before Indianapolis.
But it was the Cleveland Browns who gave him his NFL start after three seasons with the defunct USFL.
John Teerlinck died.
When he was withbrhe Browns he would have me ready to run and play football for his ass .

His knowlege of pass rush and DL was the beat I've ever heard . What a coach he was .

RIP

— Hiram Boyd (@hiramboyd) May 11, 2020
Early indications of Teerlinck´s coaching ability were realized from the get-go.
He managed to turn second-year tackle, Michael Dean Perry, into an All-Pro.
Perry turned in 18.5 sacks over Teerlinck´s two seasons, including 11.5 in 1990.
Teerlinck created Pro-Bowlers and Hall of Famers wherever he went
After a coaching purge in Cleveland and a quick 1991 stop in Los Angeles, Teerlinck landed in Minnesota.
He had such an influence in Hall-of-Famer John Randle´s career that Randall asked Teerlinck to present him.
John Teerlinck, the #Vikings defensive line coach who helped develop John Randle into a Hall of Famer, has died at age 69. https://t.co/JZcI0ygPl1

— Access Vikings (@AccessVikings) May 11, 2020
Detroit signed Teerlinck as an assistant head coach in 1995.
During his two-year stint with the Lions, Teerlinck´s front four created 25-plus sacks each season.
Denver hired Teerlinck as their Defensive Pass Rush Specialist for the 1997 season.
All that team did was win back-to-back Super Bowls.
John Teerlinck found himself in Indianapolis after Denver.
Dwight Freeney and Robert Mathis credit Teerlinck with turning them into perennial All-Pros.
Dwight Freeney on passing of John Teerlinck: 'JT was a man of true legend. He was an innovator and his teachings were way ahead of his time. He taught me so much and I definitely would not have had the career I had if not for him. I will miss him. Rest in peace my friend.'

— Mike Chappell (@mchappell51) May 11, 2020
In fact, they became one of the most ferocious pass-rushing duos in NFL history.
Mathis was among the first to pay homage to his former coach, calling Teerlinck the greatest of all time.
R.I.P to THE GREATEST Passrush Coach OF ALL TIME!!!! #JohnTeerlinck

— ROBERT MATHIS The1st (@RobertMathis98) May 11, 2020
All told, Teerlinck coached two current Hall of Famers in Randle and Chris Doleman.
There were 31 Pro Bowl players selected under Teerlinck´s watch.
Teerlinck coached seven players who accrued over 100 sacks.
Four of his teams own the highest or second-highest sack totals in their organization´s history.
John Teerlink has two Super Bowl rings from the Denver Broncos and won a third with the Colts.
Remembering John Teerlinck´s Roots
Before he got into coaching, John Teerlinck was a defensive tackle himself.
He played three seasons at Western Illinois.
As a senior, he was an All-American, team captain, and the team´s defensive MVP.
He modeled his game after another defensive lineman, Fred Dryer.
One of the greatest defensive line coaches in the NFL and former Leatherneck pass rusher, John Teerlinck passes away. #TRADITIONofTOUGHhttps://t.co/IcFJjGpays

— WIU Football (@WIUfootball) May 11, 2020
Dryer was a television actor, most remembered for playing the title character of a police show called "Hunter."
But before his acting career, Hunter racked up 103 sacks in 13 NFL seasons with the Giants and Rams.
Like his idol, Teerlinck made it to the NFL.
But after being drafted by the San Diego Chargers, his playing career lasted only two seasons.
After bouncing around some collegiate coaching posts, the USFL came calling.
Teerlinck coached USFL teams in Chicago and Arizona before getting his break from the Cleveland Browns.
Teerlinck was just 69 years old.