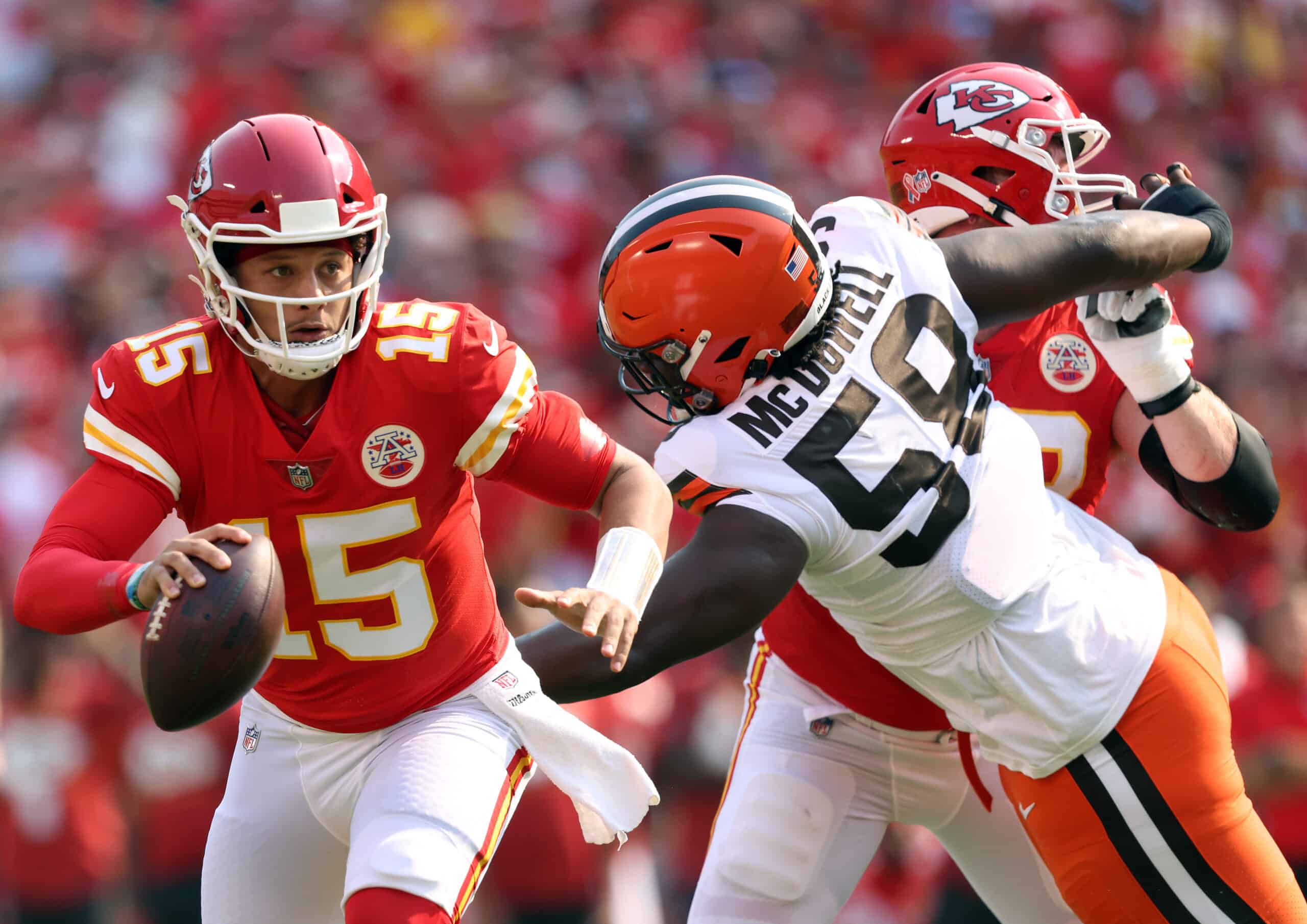 The Cleveland Browns are ready to move on following their loss to the Kansas City Chiefs in Week 1.
It was a close game, but the Browns weren't able to come away with the victory.
Now, the Browns must take what they've learned and use it against the Houston Texans this week.
Cleveland has decided to shake up their depth chart following the loss in Week 1.
Most notably, they've moved defensive tackle Malik McDowell into a starter role.
Moving On Up
During the offseason, the Browns added some new faces to their defensive unit.
The one area that didn't really get addressed was at defensive tackle.
The front office decided to move on from both Larry Ogunjobi and Sheldon Richardson.
Instead, veterans Malik Jackson and Andrew Billings were asked to fill the holes.
Both are capable options, but it didn't take long for Billings to lose playing time.
In fact, McDowell has been named the unofficial starting defensive tackle for Week 2.
The Cleveland #Browns released
their Week 2 Depth Chart versus the Houston Texans, and Malik McDowell is now officially listed as a starter. McDowell, even though he was listed at DT4 started for the Browns Sunday versus the #Chiefs, and he showed out. pic.twitter.com/PpxxaEvReg

— The Browns Show 🦴 (@TheBrownsShow) September 14, 2021
An honor that is well deserved considering what he did versus the Chiefs.
The tackle spot isn't the flashiest of positions, but McDowell exceeded expectations on Sunday.
McDowell participated in 69% of the team's defensive snaps (45) while Billings was in on only 17% (11).
Clearly, the Browns realized early on that McDowell was the better option for the team.
He finished with three combined tackles and one tackle for loss during Week 1.
The hope is that McDowell will only get better as the season goes on.
Week 2 Changes
The biggest change on the unofficial depth chart is that McDowell is starting in Week 2.
It's also worth noting that rookie Anthony Schwartz is listed behind Rashard Higgins.
In Week 1, Schwartz saw more action than Higgins, but maybe it was a fluke.
Although, both players could be asked to contribute significantly with OBJ out again.