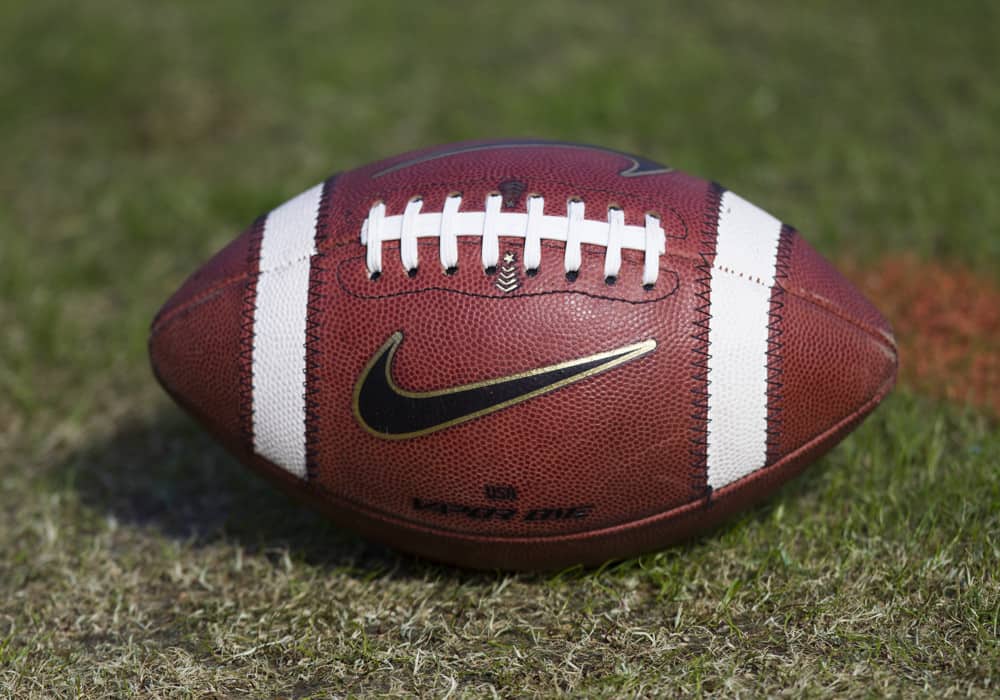 Small-school prospects always fall through the cracks when it comes to the NFL draft.
The Cleveland Browns have the following draft picks:
First Round: No. 10
Second Round: No. 41
Third Round: No. 74
Third Round: No. 97
Fourth Round: No. 115
Fifth Round: None
Sixth Round: No. 187
Seventh Round: No. 244
The sixth and seventh-round are players that are just looking for a chance.
Many teams do not typically find immediate impact players for the next season in these rounds.
For either of these picks, the Browns could look to take a chance on someone that could pan out.
What about Notre Dame College's Marvelle Ross?
A Return Man-Machine
Ross has the makeup of a player that could hold down kick or punt returns.
He comes from the Division II college football program that has gone 25-3 in the last two seasons.
In 2018, the Falcons were one game away from playing in the NCAA Division II Championship Game.
Ross primarily played receiver and was the team's kickoff return man, a position that netted him national attention as the best in the country.
.@NDCFB @coach_mjacobs on his electric kick returner Marvelle Ross of @VASJFootball who now has 8 kick returns for TD in his college career, including at least one in every season. @NDCFalcons @NHPreps pic.twitter.com/YSe7OYCmpQ

— Mark Podolski (@mpodo) October 15, 2019
Ross finished his career with 10 returns, including five kickoff returns and five punt returns.
Three of his returns are over 90 yards including, 90 yards, 96 yards, and a whopping 98-yard return.
.@NDCFB starts game with a bang … 90-plus yard KO return for TD by @VASJFootball product Marvelle Ross @NDCFalcons lead W Chester 7-0 @PaulADiCicco_ pic.twitter.com/I4muoZBq22

— Mark Podolski (@mpodo) November 23, 2019
The Division II Devin Hester
Ross was such a threat that opposing teams refused to kick to him.
According to Mark Podolski of The Morning Journal, Slippery Rock College did not kick once to Ross in a 65-59 shootout.
When Slippery Rock finally did, Ross returned the kick 96-yards for a touchdown.
To put into perspective how great Ross was, here are three of the best return men ever in college football history.
Ted Ginn Jr: six punt returns for touchdowns and two kickoff returns for touchdowns (Ohio State, 2004-2006)
Devin Hester: four punt returns for touchdowns, two kickoff returns for touchdowns (Miami, FL, 2003-2005)
Rocket Ismail: five kickoff returns for touchdowns, one punt return for a touchdown (Notre Dame, 1988-1990)
Even at the level of Division II, that's still pretty impressive.
An Upgrade At Return Man
Last season, Dontrell Hilliard had a decent season on returns.
Hilliard had 17 kickoff returns for 421 yards with a long of 74 yards.
However, his use on punt returns was well below average.
His stat line featured 15 punt returns for 107 yards.
The Browns signed JoJo Natson in free agency on a one-year deal to return kicks in 2020.
But, what if Natson doesn't pan out?
Or, what about a competition?
Ross could be an upgrade for the special teams and has the numbers to prove it.
Not to mention, using a seventh-round pick would not be the worst idea in this situation.
If not, based on where he played, he could be a find in the undrafted free agent pool.
Crazy start here in Pa … Marvelle Ross of @VASJFootball takes it 85 yards to the house and it's 21-7 @NDCFB over Slippery Rock @NDCFalcons pic.twitter.com/oeDx6HisyD

— Mark Podolski (@mpodo) December 7, 2019