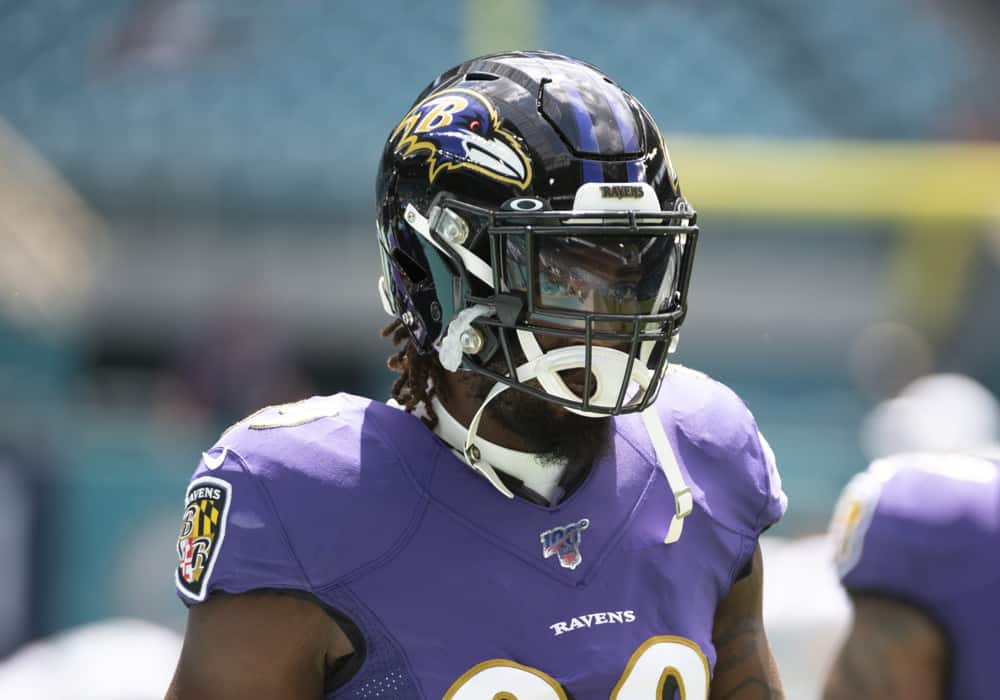 Last offseason, the Cleveland Browns upgraded in multiple areas.
Revamping the offensive line was the main focus, but the front office did a nice job bringing in talent.
However, the lack of talent at the linebacker spot was an issue for Cleveland.
Both B.J. Goodson and Malcolm Smith are pending free agents, which creates more issues for the Browns.
This team desperately needs to add an experienced and impactful linebacker this offseason.
Finding Linebacker Help
The Browns could always use their first round pick in the upcoming draft on a linebacker, but that might not solve their problems.
Often times, it takes quite awhile for college players to make the full transition to the professional level.
Cleveland doesn't have time to waste and needs a "Pro Bowl" caliber linebacker on this defense.
There are going to be plenty of options in free agency, but the Browns front office needs to be smart.
They don't want to overpay for someone who isn't exactly what they need right now.
One potential option could be Baltimore Ravens linebacker Matt Judon.
Ravens Matt Judon is a beast. Already today:
4 QB hits
2 sacks
5 tackles

Harbaugh called it at the combine. "I'm a big believer in Matt Judon."pic.twitter.com/o7Ie6aXTyM

— Warren Sharp (@SharpFootball) November 17, 2019
The two-time Pro Bowl edge rusher is set to become a free agent after spending his first five years of his career with the Ravens.
It doesn't sound like the Ravens are letting Judon walk due to a lack of ability.
The organization has already recently handed out massive extensions to multiple players and needs to keep cap space for a possible Lamar Jackson deal.
Cleveland has the money for Judon and an obvious need for a star player at the linebacker position.
All-In On Judon
The 28-year-old has earned himself a significant payday this offseason.
He has posted above average pass-rush grades over the last few years.
Judon has been making a consistent impact on defense since his rookie season in 2016.
Usually, it's best to use Judon as a situational rusher who can take advantage of mismatches.
Let's take a look back at that third-down sack by Matt Judon (@man_dammn). pic.twitter.com/LynsUG4rRh

— Baltimore Ravens (@Ravens) November 5, 2017
He has remained relatively healthy throughout his professional career, which is always great news.
Through five seasons in Baltimore, Judon has 236 tackles, 34.5 sacks, 10 passes defended, and seven fumbles forced in 76 games.
Judon has been selected to the Pro Bowl each of the last two seasons, which might drive up his price.
However, it seems like Judon is learning and getting better every year, so he could very well be worth a massive contract.
#Ravens DE Matt Judon has continued to improve every year and timed up a breakout year right before he is about to hit free agency.

I put together some of his better sacks, pressures, and TFLs from 2019.

He dominates any TE match-ups and shows good length, effort, and bend. pic.twitter.com/KxJOEjcgn2

— Nate Tice (@Nate_Tice) February 9, 2020
At the end of the day, the Browns have the money and a need for a linebacker like Judon.
Someone who can take away some of the pressure from Myles Garrett.
Also, a veteran presence who can help guide young linebackers like Jacob Phillips and Sione Takitaki.
Judon played very well in the Ravens system, but there is no guarantee he'll make a smooth transition in Cleveland.
There is always a chance that Cleveland has "buyer's remorse" after committing a big deal to a player.
Although, it worked out with Garrett, so possibly the front office does know how to use their money.
It wouldn't be shocking to see Judon landing something in the range of four years for around $65 million total.
A big commitment, but Judon could be exactly what the Browns need to take that next step.