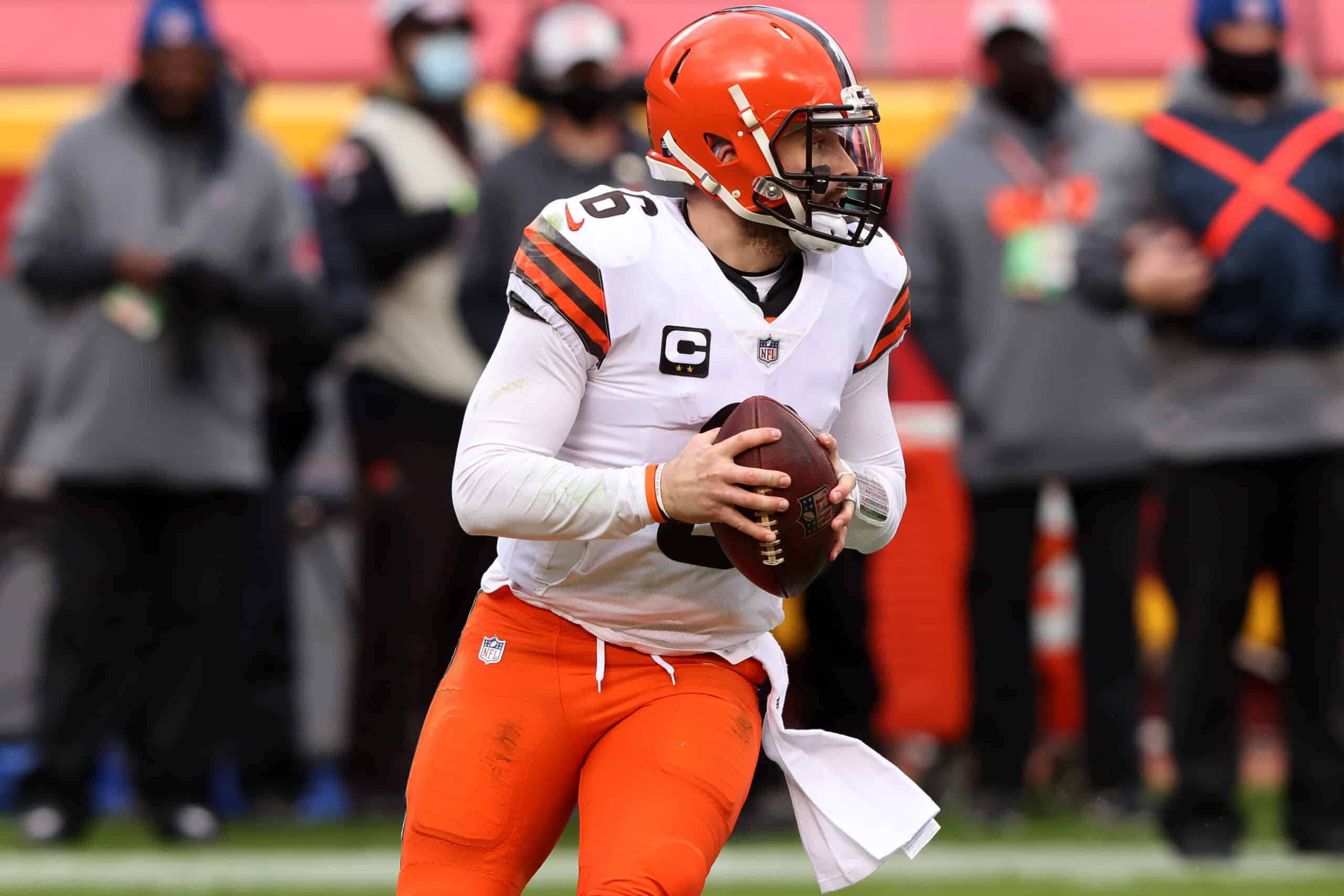 It is really difficult to contain the enthusiasm for the Cleveland Browns in 2021.
The team had a terrific 2020 playoff run followed by an offseason that addressed the key components needed to make an imminent Super Bowl appearance a viable possibility.
During the first days of minicamp, the offense is looking good under QB Baker Mayfield's leadership.
#Browns Baker Mayfield getting warmed up. pic.twitter.com/ldrNUp3IRq

— Camryn Justice (@camijustice) June 15, 2021
Offense "Hitting The Ground Running"
#Browns Baker Mayfield to David Njoku and Austin Hooper pic.twitter.com/h0TrSYg7t9

— Fred Greetham (@FredGreetham) June 15, 2021
The offense has largely been untouched since last year so the unit enters its second season working under Coach Stefanski and offensive coordinator Alex Van Pelt's direction.
Continuity is a foreign concept for the Browns in recent years so it is a welcome change.
#Browns Kevin Stefanski said Baker Mayfield is throwing the ball well and credited the comfort of being in the same system and being able to play more freely in it as he gets more and more used to it.

"It's hard to play fast when you're thinking."

— Camryn Justice (@camijustice) June 16, 2021
On Wednesday, Mayfield addressed the offense's progress.
"The more times you're around these guys and explaining the thought process, and the communication when it comes to your team, is so important. The more we're doing that, as time goes on, it's going to get better for all of us. I feel really good about where I am and where we are hitting the ground running right now."
Regarding Odell Beckham Jr.'s return to the field after the October 2020 ACL injury, Mayfield's observations match Jarvis Landry's.
"He looks really great. After seeing him and run and talking to him, he feels comfortable and is still getting used to some of these cuts and motions. You're talking about seven months since the surgery, so it's pretty impressive how quickly he's come back."
Mayfield in 2021
#Browns Baker Mayfield said some of the goals for this season include being better on third downs and being better earlier in the year.

— Camryn Justice (@camijustice) June 16, 2021
Baker Mayfield knows that he shoulders the expectations of a city and franchise that believes it is on the cusp of success.
He has a fantastic offensive line supporting him and giving him time to throw and a running game that is one of the best in the NFL.
The defense has been upgraded so they should not give up as many points.
How the Browns fare in 2021 will be indicative of how well Mayfield plays.