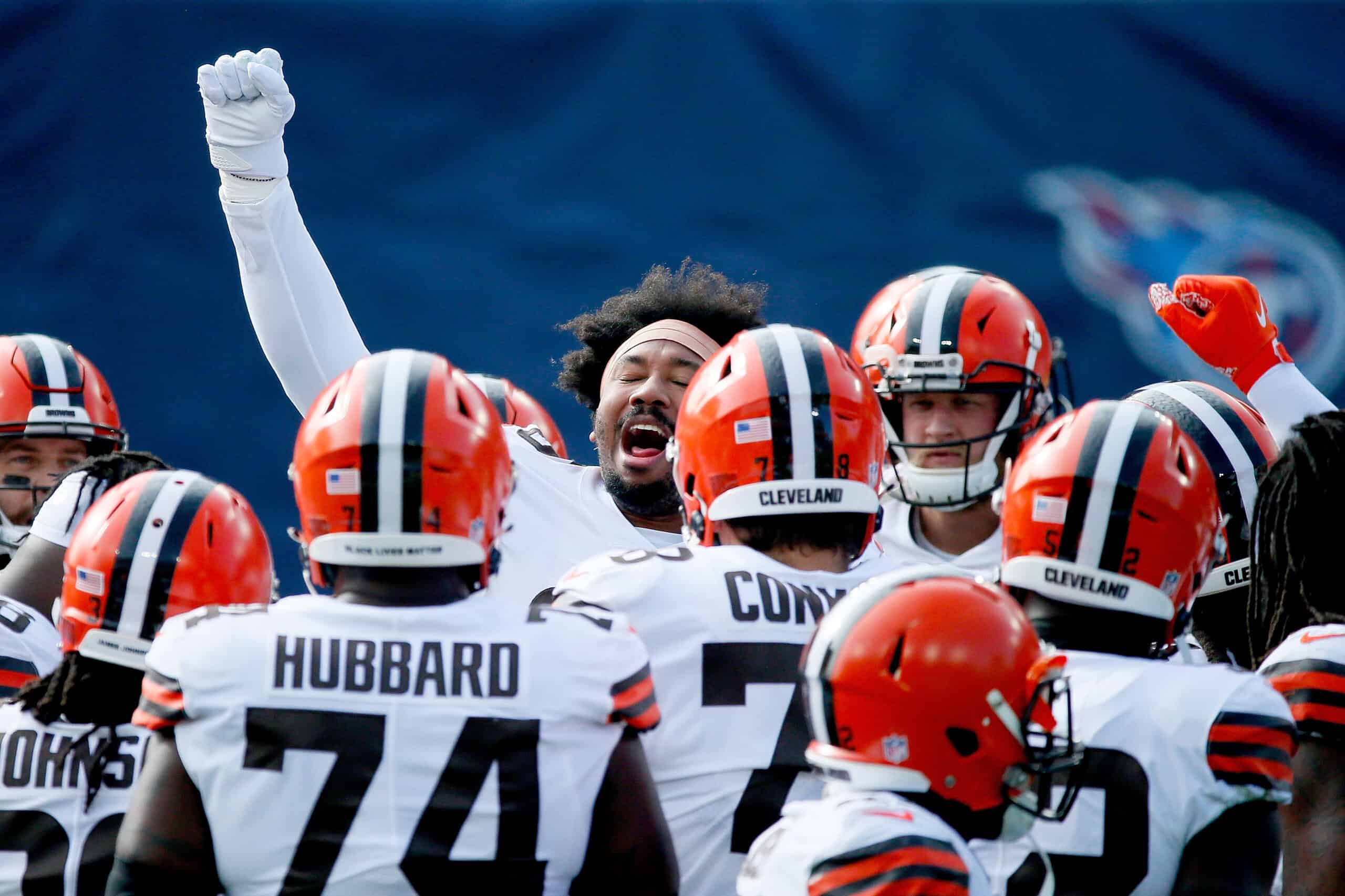 While NBC Sports analyst Peter King is on vacation, he has lined up a series of guests to contribute to his Football Morning in America column.
Multimedia personality Michael Holley was a recent guest writer.
Holley is a native Ohioan so his unique take on the current state of the Cleveland Browns franchise is something to behold.
The Browns Of Old
He opened by talking about how Browns GM Andrew Berry does not like to re-watch football games.
This is not a quirk of his just since he has been with the Browns; this is true since Berry was in high school.
Holley fast forwards to the AFC divisional game that the Browns dropped to the Chiefs explaining that Berry would definitely not want to see this again as he remembers every gory detail including the ironic one that was not lost on native Ohioans.
Backup quarterback for the Kansas City Chiefs, Chad Henne, a Michigan alumnus, avenged the recent unsuccessful record of his alma mater against an Ohio team (in this case the Browns and not Ohio State) at the worst possible time.
Holley calls a trip down memory lane as a Browns fan a "head trip" citing the dysfunctional franchise that managed to fire legends Paul Brown (the team's namesake) and Bill Belichick and move the team out of town in a little over three decades time.
On this day in sports history in 1996, the Cleveland Browns fired Bill Belichick. Since then, the Browns are 88-217 (28.9%) as a franchise and Belichick is 241-84 (74.1%) as an NFL head coach #TBT pic.twitter.com/RVYTSSzeFM

— Odds Shark (@OddsShark) February 15, 2018
Is it any wonder Browns fans are always expecting the other shoe to drop when all of this is considered?
The 2021 Browns
On paper, The Cleveland Browns are the most complete team in the NFL…

— Ricky Smith (@Rickonia) June 30, 2021
Holley lauds Berry as the right man for the job, and he marvels that the Browns have no major crises to manage for the first time since the 1980s.
Berry is a good manager who nips problems in the bud while operating from a running list of needs when he drafts and signs free agents to the roster.
Andrew Berry and Kevin Stefanski have Cleveland positioned as a potential AFC heavyweight. Can the Browns live up to sky-high expectations? @adamrank explores the state of the franchisehttps://t.co/3VfDWylSsG pic.twitter.com/SJAcZdNtZQ

— Around The NFL (@AroundTheNFL) June 29, 2021
Holley calls the Browns "a playoff team loaded with talent."
He also says the team is good enough that Berry may actually want to re-watch one of the team's games this year.
Let's hope Holley is right on with this assessment.