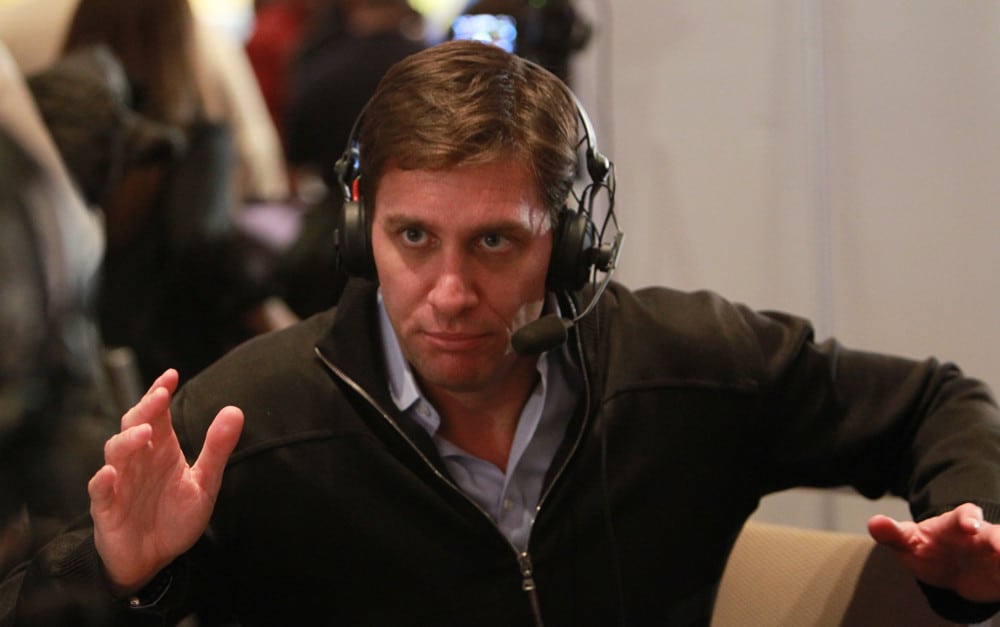 ESPN host Mike Greenberg believes Cleveland Browns quarterback Baker Mayfield has played better since receiver Odell Beckham Jr. sustained a season-ending injury during the team's Oct. 25 win over the Cincinnati Bengals.
Greenberg made the comments during Wednesday's edition of "Get Up."
"I want to make it clear that this is not a value judgment and how good a player Odell Beckham is because when Odell Beckham is healthy, I still believe he is as good as practically any receiver in the NFL, but I think it cannot be overlooked that Baker Mayfield has just flat played better since Odell left.

"And my theory is that sometimes some quarterbacks need to be the number one guy on their team. Some of them just do it naturally, and others may have a little more difficulty with that. One way or another, I think it is just inarguable that Baker Mayfield has been better since Odell Beckham went out."
Greenberg credited ESPN Browns beat reporter Jake Trotter for tweeting about the four quarterbacks with a QBR above 70.5 since Week 7:
Aaron Rodgers (84.2)
Patrick Mahomes (83.7)
Tom Brady (74.8)
Baker Mayfield (74.4)
The 4 QBs with a QBR above 70.5 since Week 7 (Oct. 25):
* Aaron Rodgers (84.2)
* Patrick Mahomes (83.7)
* Tom Brady (74.8)
* Baker Mayfield (74.4)

— Jake Trotter (@Jake_Trotter) December 15, 2020
Through the first six weeks, Mayfield threw for 10 touchdowns and six interceptions before Beckham's injury.
The Browns are 5-2 after Beckham tore the ACL in his left knee on Oct. 25.
Since Beckham's injury, Mayfield has thrown 13 touchdowns and two interceptions.
"It's hard to argue with the numbers, but you understand that just because there's some correlation, that does not mean that, that is the case," said ESPN NFL analyst The Undefeated senior writer Dominique Foxworth. "Like, it's impossibly hard for me to imagine that a team is better without a more talented player."
ESPN analyst Desmond Howard mentioned how when the Browns traded Beckham before the start of last season, it was like getting a new toy for Mayfield.
"During the holidays, you get a special toy, when you get this new toy and the inclination is, 'I want to play with this new toy. I want to try it out,'" Howard said. "Then you don't really give a lot of attention to your old toys. That's Odell Beckham coming to the Browns.

"So you get this transcending type of talent. This guy is a guy who the offensive coordinator says, 'when I'm game planning I gotta work him into the game plan. We've gotta get it him to him.'"
Howard said the Browns run a more balanced offense without Beckham.
Greenberg's comments came a day after FS1 host Skip Bayless said he believed Mayfield is now a top 10 NFL quarterback and that he's better without Beckham.
Even after the loss to the Baltimore Ravens on Monday Night Football, Mayfield has the Browns in a position to make the playoffs for the first time since the 2002 season.
If the season ended headed into Week 15, the Browns would be the fifth seed in the AFC, playing a road playoff game against the Tennessee Titans.
Beckham, 28, is due to make an average of $18 million each year with the Browns through the 2023 season.
It's unclear what specifically the Browns could fetch in return if they decided to trade Beckham in the offseason.
In March 2019, the Browns traded for Beckham in exchange for a first-round pick in the 2019 NFL Draft, a third-round pick in the 2019 Draft and safety Jabrill Peppers.