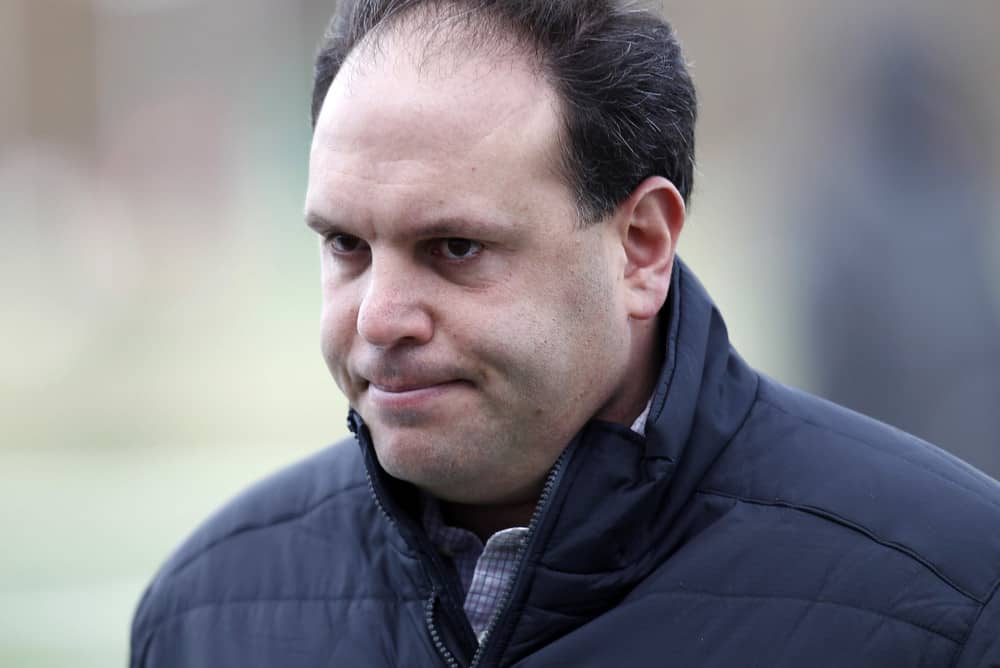 ESPN doesn't have any NFL football games to broadcast until September.
But that doesn't mean they can't join Cleveland Browns fans in debating our favorite topics.
For the crew at the network's "Get Up" morning show, Monday's topic was Baker Mayfield's contract status.
Host Mike Greenberg first asked long-time NFL executive Mike Tannenbaum what the Browns should do.
"Are you giving the big deal to Baker Mayfield right now?" asked Greenfield.
Tannebaum emphatically rejected the notion before laying out his reasons.
The former general manager of the Jets first espoused a hardball financially-sound approach for the Cleveland Browns.
He pointed out that Mayfield is under contract for just $10 million this season.
Cleveland can keep Mayfield behind center with his fifth-year option and then a 2023 franchise tag.
That adds up to three years of a potential franchise quarterback at the bargain price of $69 million.
But then Tannenbaum dropped a line that really had Baker-backers yelling at their television:
"Baker Mayfield has a skillset that is replaceable. When you think about guys like Josh Allen and Lamar Jackson, those are much harder guys to replace. So, pay as you go. You don't need to take the risk of guaranteed money like they did with Carson Wentz and Jared Goff. And if you're Cleveland, if he ever graduates down the road, you can replace his skill set much easier than those other guys."
Hasselbeck Says Pay The Quarterback 
Before soliciting former NFL quarterback Tim Hasselbeck's opinion, Greenberg piled on Mayfield.
He said head coach Kevin Stefanski was responsible for Mayfield's success in 2020.
"If so, then maybe a lot of other players can put in that position and succeed," said Greenberg.
Hasselbeck didn't exactly laud Mayfield as an elite, franchise quarterback.
But he did offer a word of caution in suggesting the Browns do right by their offensive leader.
"You're taking the risk that a (comparable) replacement is available. I'm not arguing his isn't a replaceable skillset compared to Lamar or Josh Allen. But I would argue that his skill set in comparison to say, a Kirk Cousins, is better. You're hoping someone is available to replace him with, but I don't think that is a given."
As an ex-quarterback, Hasselbeck might hold a prejudice towards rewarding Mayfield's playoff season.
And it makes sense to keep contract negotiations amiable if you want the player to give it all he has.
.@bakermayfield + @obj connect for the 35-yard TOUCHDOWN!#MIAvsCLE pic.twitter.com/pYl2aWz9ju

— Cleveland Browns (@Browns) November 24, 2019
Tannenbaum preached the cautionary tale on everyone's mind of the expensive mistakes made with Wentz and Goff.
Of course, he has a more personal example of an early contract extension gone awry.
After Mark Sanchez led the Jets to consecutive AFC Championship games in his first two seasons, Tannebaum giddily rewarded his apparent franchise quarterback.
Neither Sanchez nor the Jets have played a postseason game since.