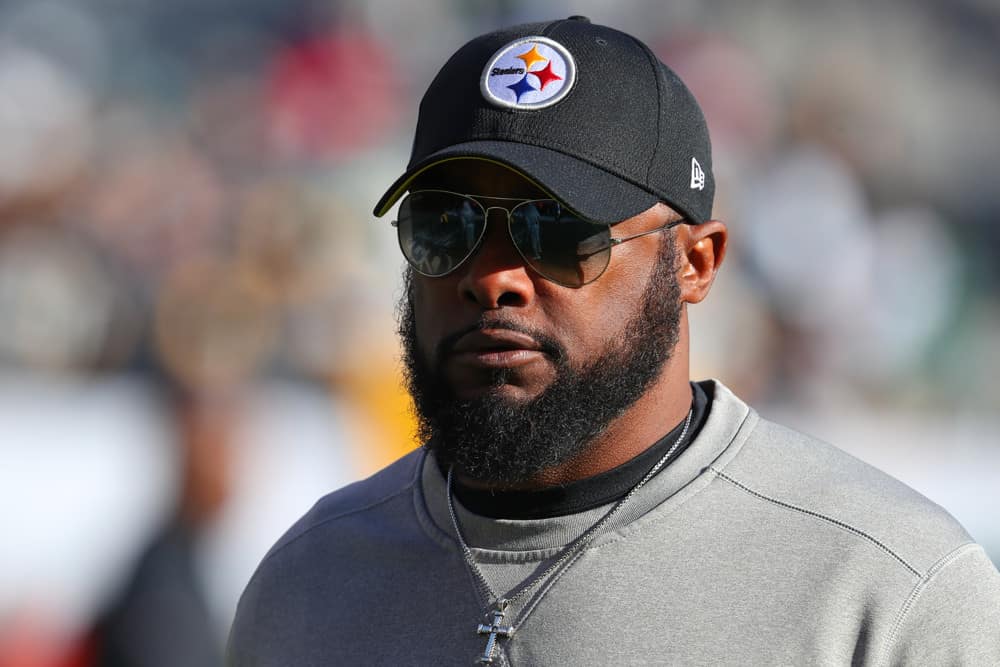 Many Browns fans will never forget the hit that James Harrison made on Cleveland Browns WR Mohamed Massquoi in 2010.
It is still considered one of the most vicious hits of all-time in NFL history.
He was fined $75,000 for the hit and that was considered a hefty fine 10 years ago.
Harrison recently appeared on Barstool Sports podcast, Going Deep and may have let something slip about the hit that he shouldn't have.
Harrison talked about and recalled his experience with the hit.
The linebacker admitted after the fine that current Steelers head coach Mike Tomlin handed him "an envelope" after the hit.
Wait a minute….#Browns pic.twitter.com/ytQddYZ37L

— BrownsWave \\: (@Brownswave) May 14, 2020

Harrison did not go into detail about what was inside the envelope, but it was clear what he was implying.
It can be assumed that Tomlin was either covering the fine or he was paid a bonus for the big hit.
ex #Steelers LB James Harrison said head coach Mike Tomlin "handed me an envelope", here's the play.

The fine was for $75,000. pic.twitter.com/FkFPB0e63X

— Dov Kleiman (@NFL_DovKleiman) May 14, 2020

Either one of these situations is very troubling.
Harrison explains the incident below in the video:
Hello. @NFL pic.twitter.com/9kqrKWkq2P

— Ken Carman (@KenCarman) May 14, 2020
This could be a very bad look for Tomlin moving forward to where the NFL might need to investigate.
The league doesn't take lightly of "off-the-book" payments made to NFL players after fines or hits.
The Saints bounty gate scandal is the first thing that comes to mind.
It will be very interesting to watch how this story unfolds moving forward.