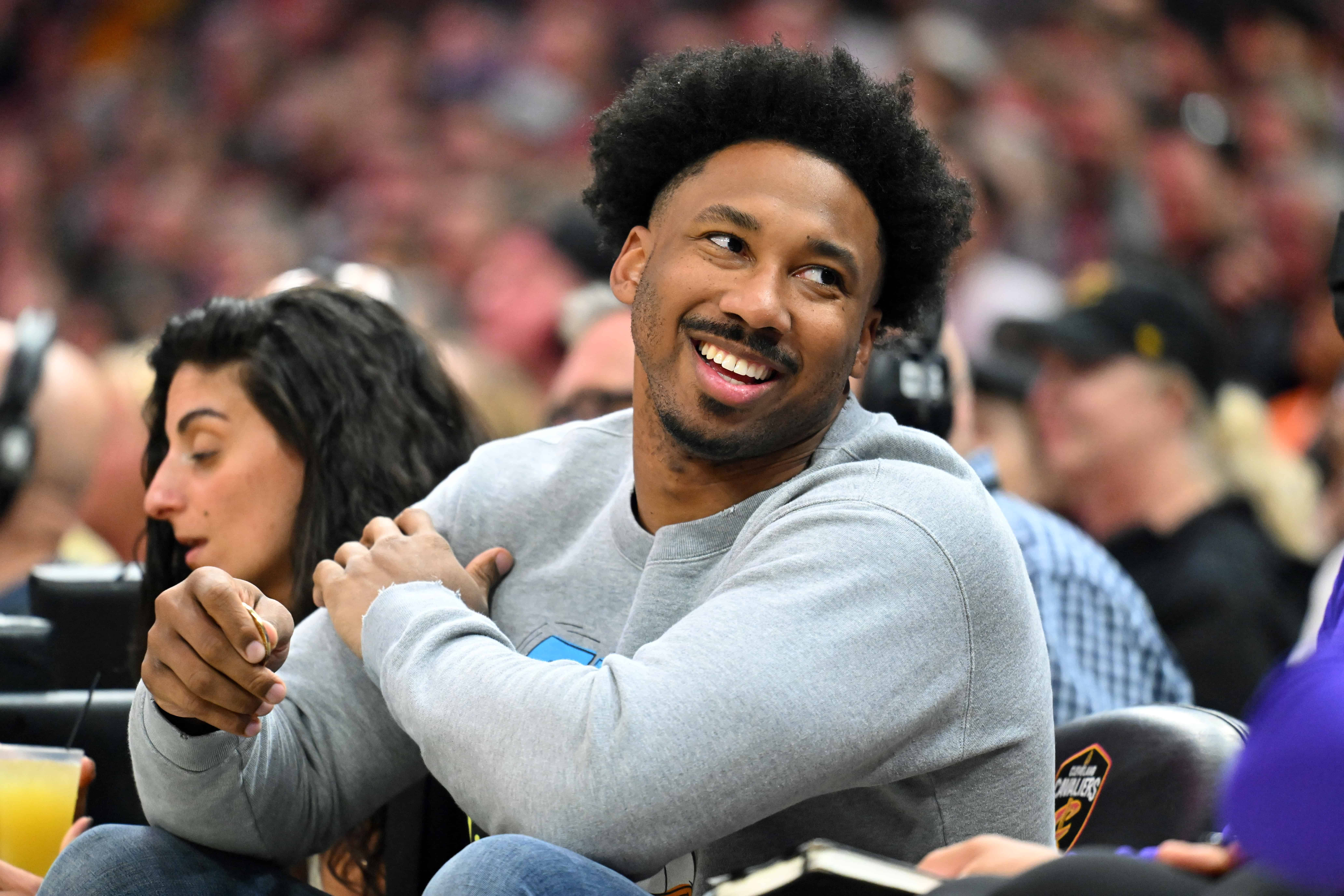 Defense wins championships.
You've probably heard that said numerous times before.
Plenty of teams, regardless of the sport, try to embody that mentality.
That's what the Cleveland Browns will do in 2023.
Well, at least according to star defensive end Myles Garrett.
In this clip of "Inside Training Camp Live", Garrett talks to analysts Andrew Siciliano and Maurice Jones-Drew about standing by that cliché.
That cliché is good in theory.
Execution, on the other hand, is an entirely different story.
Not every team can just have a top defense.
It takes talent, coaching, and a laundry list of other factors.
Will the Browns have that this season?
Garrett certainly thinks so.
"We Have the Talent"
In the interview on "Inside Training Camp Live", Garrett talks about Cleveland having the necessary defensive talent to win big ballgames.
"We have the talent to win those big games, you know, on defense up front. We got guys all across the ball who can make plays, get takeaways, and make big stops for us. We'd be disappointed in ourselves if we didn't live up to the standard in which we hold for ourselves."
The #Browns' defense is 𝗹𝗼𝗮𝗱𝗲𝗱 with talent 💥

Will new DC Jim Schwartz help take the unit to the next level » https://t.co/De2vcid2gy pic.twitter.com/C77zy9sIe4

— The 33rd Team (@The33rdTeamFB) August 7, 2023
So that takes care of the talent part of the equation.
But how will this group execute?
Gameplan Execution
Siciliano followed Garrett's talent answer with the question, "Is this the most talent, since you've been here, that this defense has had?".
Garrett didn't answer directly, but still provided thoughtful insight into what he thinks the talent on D is capable of.
"I can't say for sure until we put on the pads and cleats… but these guys are locked into playing the scheme as he's (Andrew Berry) intended. It's not always about the talent of the group, it's how well the scheme fits with the players it has within it, and I think we got the right players for this scheme".
That's about as real an answer as you'll get.
No one knows how this team will perform defensively.
It's why they play the games.
Having talent and a good scheme for that talent is all you can do until Week One arrives.
Garrett believes his team is checking both of those boxes.