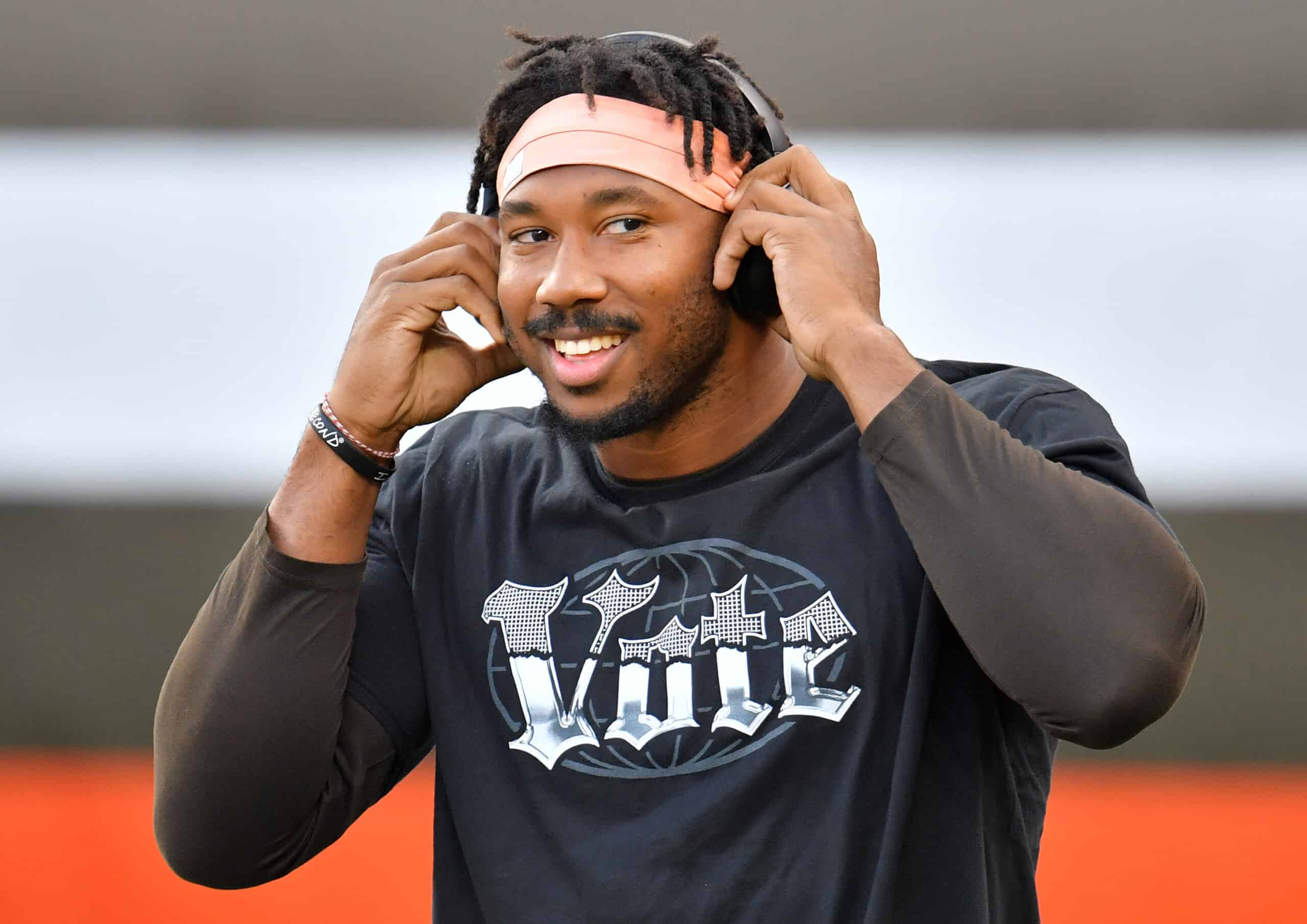 The Cleveland Browns are getting a more significant Week 17 game than they originally expected.
The Browns need to win to keep any potential playoff hopes alive, but the Pittsburgh Steelers will be playing for Ben Roethlisberger's legacy.
Roethlisberger announced this week that the Week 17 Monday Night Football game against the Browns will be his last at Heinz Field.
Heinz Field's going to be rockin' 🔊#HereWeGo | #CLEvsPIT: Monday at 8:15 pm on ESPN pic.twitter.com/KMBZtt7HLj

— Pittsburgh Steelers (@steelers) January 1, 2022
The Browns will be relieved; he has owned the Browns since becoming the Steelers starter in 2004.
In fact, the Browns have never won a regular-season game at Heinz Field during Roethlisberger's tenure.
The #Browns play Pittsburgh on Monday night hoping to win for the first time in the regular season since 2003. #FlashbackFriday #CLEvsPITpic.twitter.com/mzzG82f8Dt

— Ed_in_Columbus (@ed_in_columbus) December 31, 2021
Myles Garrett, for one, won't miss seeing Roethlisberger at least two times each season.
What Garrett Said
When asked if he will miss Roethlisberger, Garrett said:
"I will miss his presence in the game, but as far as going against him and the rivalry against him versus us, no, I will not miss that. I will be looking forward to new things, new challenges, new quarterbacks and new people to put in the front yard."
Garrett's front yard reference has to do with his 2021 Halloween yard decor which consisted of a "graveyard" of quarterbacks.
This is Myles Garrett's yard this Halloween pic.twitter.com/gOuxayrwLl

— Josh No-coin Hermsmeyer (@friscojosh) October 15, 2021
How Garrett Compares Roethlisberger Leaving The Steelers
He likened it to the end of an era much like when Michael Jordan retired from the NBA.
Though Jordan retired, he moved on to do other things with his life and was not gone forever.
"It's kind of like when I was growing up, I barely remember the retirement of Michael Jordan because I was very young, but just seeing players at the end of their careers slowly retired and not fading into obscurity but they leave their mark on the game, and they go do other things."
It Is The End Of An Era
With Ben Roethlisberger confirming this season is likely his last, he will have played 18 seasons, all with the Steelers.

That's the longest tenure for any QB in NFL history to play with just one team.

A Steeler from start-to-finish.

— Field Yates (@FieldYates) December 30, 2021
Roethlisberger's departure is more than just the end of an era for Pittsburgh Steelers football.
He is a throwback to the earlier days when one player stayed with a team for his entire career.
Roethlisberger, in his 18th season, is the longest-tenured quarterback in NFL history with one team.
The only other player who could potentially match that is Aaron Rodgers who is in his 17th season in Green Bay.
Back To Monday Night
The Browns hope to spoil Roethlisberger's farewell party.
An emotional stadium of fans, coaches, and players will be there to support Roethlisberger.
It is going to be an even tougher environment for the Browns to play in so let's hope they are up to the task.