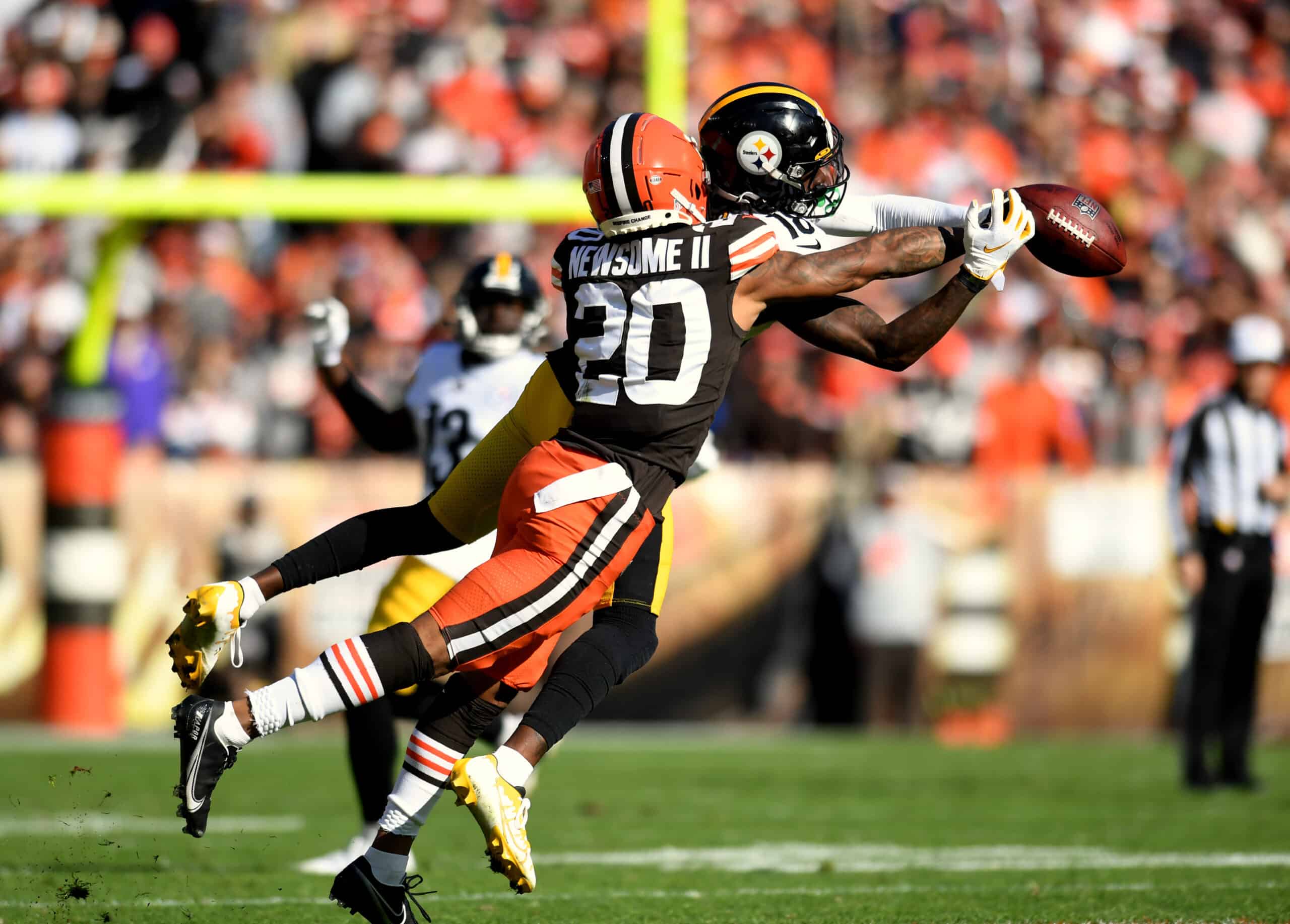 The Cleveland Browns and Pittsburgh Steelers face off an important game in the AFC North on Monday night.
The loser of the game will be in last place in the division with one game remaining.
The Browns have lost their last 3 road games.
Who will prevail?
Let's take a look at our writer's bold predictions for this Monday night matchup.
Writer: Wendi Oliveros

Pittsburgh Steelers quarterback Ben Roethlisberger has been a killjoy for the Browns throughout his 18-year career.
Last season's wildcard playoff game is one of the rare exceptions.
The Browns have not played as well in 2021 as they played in that January 10 wildcard game.
That will change on Monday night.
With more healthy players than they have had in weeks, the Browns will deliver the performance on all sides of the ball that fans have been waiting for.
On the Steelers sideline, there will be plenty of emotion and effort exerted to win this one for Roethlisberger who says it is his last home game at Heinz Field.
In the end, the Browns' more talented roster will prevail.
My Prediction: Browns 34, Steelers 24
Writer: Ben Donahue
After their Week 16 loss to the Packers, the Browns' playoff chances are slim to none.
There is still hope, but the way Cleveland has played this year, that's about all there is.
The Browns take on their long time nemesis, Ben Roethlisberger and the Steelers Monday night.
More than likely, this will be the final time Big Ben faces the Browns.
It goes without saying that Cleveland would love nothing more than to ruin his last home game.
Of course, the Steelers are well aware of the Browns' Achilles heel.
Last week, Baker Mayfield tossed four interceptions.
Pittsburgh, as well as the entirety of the NFL, knows that Mayfield isn't having a good year.
Actually, except for Nick Chubb, the Browns offense as a whole has regressed this season.
Pittsburgh will most likely try to shut down the Cleveland running game and make Mayfield beat them.
Meanwhile, can the Browns spoil Roethlisberger's final stand?
I've got to believe they'll do just enough to make that happen.
My Prediction: Browns 24, Steelers 20
Writer: Pat Opperman

Cleveland heads into Pittsburgh Monday as healthy as they have been all season.
Pittsburgh, on the other hand, is missing key players and Ben Roethlisberger takes longer to get up after every hit.
Myles Garrett has reinforcements to induce his defense's will, and angry Baker Mayfield is due for an appearance.
But the Browns face daunting intangibles; a combination of emotions and history.
Officials won't help but remember it is likely Ben's last home game and last MNF appearance.
But it will be his defense rising to the challenge on a historic night, and Cleveland's defense will match them for the most part.
Both teams leave it on a field in a hard-hitting, sometimes-ugly, elimination game.
My Prediction: Steelers 19, Browns 17
Writer: Mark Bergin

Monday night likely marks the final time Pittsburgh Steelers quarterback Ben Roethlisberger will play at Heinz Field.
Earlier this week, Roethlisberger publicly acknowledged that "all signs are pointing" to his retirement at the end of the season.
Roethlisberger has owned the Browns in his 18-year NFL career with a 25-3-1 record, including the playoffs.
While the Roethlisberger storyline will likely to centerstage, one of the keys to the game will be whether the Steelers can slow down the Browns' running game, led by Nick Chubb.
Also, the Steelers must give rookie left tackle Dan Moore Jr. help against Browns defensive end Myles Garrett, who got selected to his third Pro Bowl earlier this month.
Given Big Ben's dominance against the Browns, I think he and the Steelers get it done one last time in a game both teams need to win if they want any chance of making the playoffs.
My Prediction: Steelers 27, Browns 24