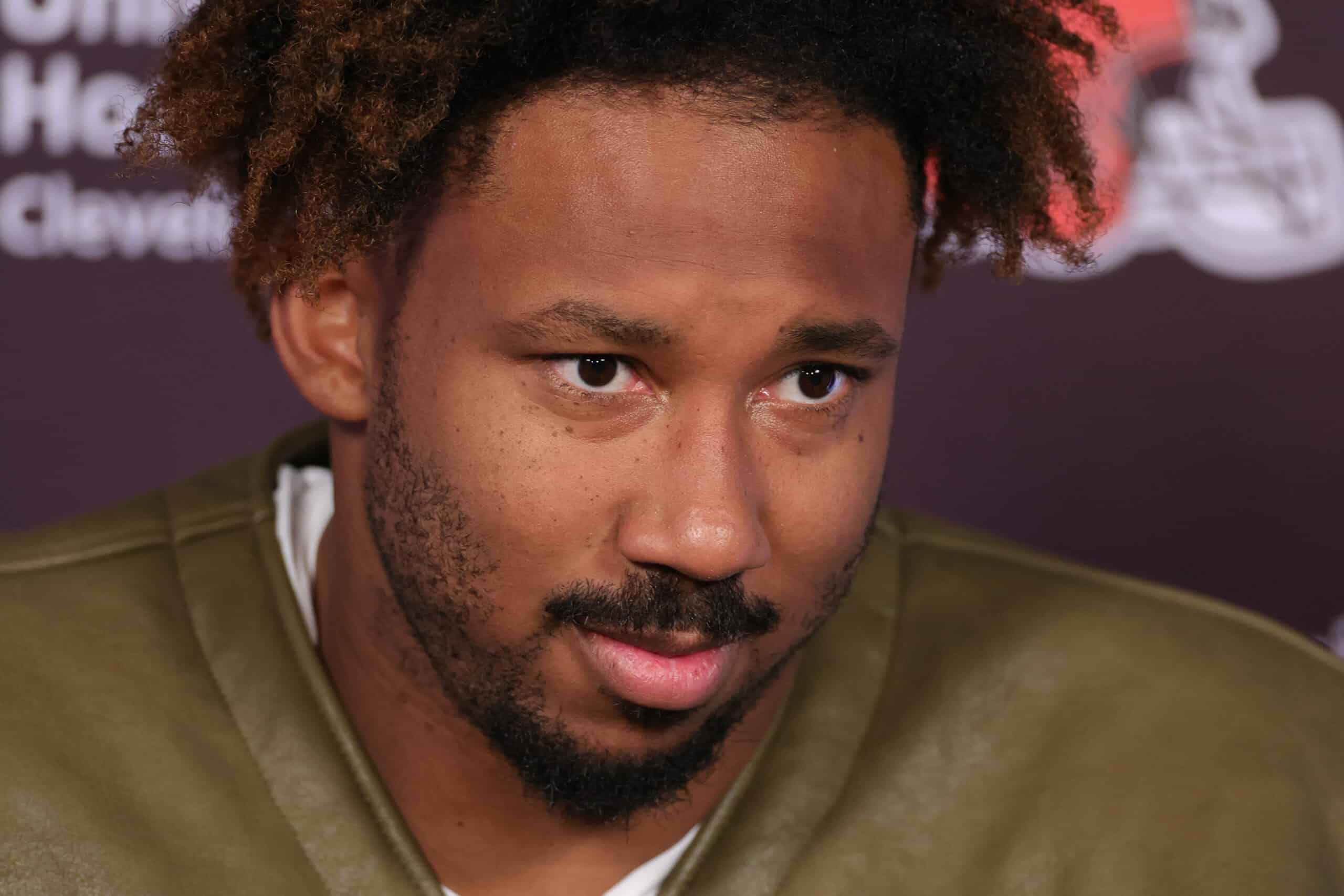 The Cleveland Browns needed to make some big changes to their defense this season.
They hired one of the best guys in the business, for that matter, bringing in Jim Schwartz to serve as their new Defensive Coordinator.
The Browns also revamped the defensive line, so they should be a much better unit in 2023, all things considered.
That's why Browns star Myles Garrett has high hopes for the organization going forward.
In a recent interview, Garrett stated that he hopes the Browns could replicate the Philadelphia Eagles' success under Schwartz, pointing out how most of the guys he brought and developed there are still mainstays of the organization to this day:
"Hope we can make this consistent, make this a group that can be feared because we're going to be here for a long time, we're going to be consistently good for a long time and I feel like the Eagles have kind of the recipe," Garrett told the Akron Beacon Journal. "They have their guys who are mainstays and who've been there for a long time and they got some new additions here and there, but you have guys that you know, 'Well, damn, we're facing the Eagles defensive line, we got to buckle up, we got to get ready.' I'm hoping that we can put that same fear into people."
Per PFF

Last season #Browns Myles Garrett was 1st in pass rush win rate w/ 25.6% (min 180 pass rush attempts)

Was also 10th in the NFL in total pressures (73)

Now imagine what he will do in Schwartz's wide 9 scheme w/ the help added in FA around him

— Mac🦬 (@tha_buffalo) April 18, 2023
Schwartz helped the Eagles reach and win the Super Bowl several years ago, and the team is fresh off another trip to the big game and boasts one of the best defensive units in the league.
The Browns were subpar defensively in 2022, especially against the run.
And while the most obvious improvement and point of emphasis for the upcoming season will be to have Deshaun Watson and a new-look, more explosive offense, defensive discipline will be key to compete in one of the toughest divisions in football.
Of course, living up to Garrett's standards will be easier said than done, but you gotta aim high to find success in this business, so let's hope Schwartz is able to work his magic and turn this team into a defensive juggernaut for years to come.