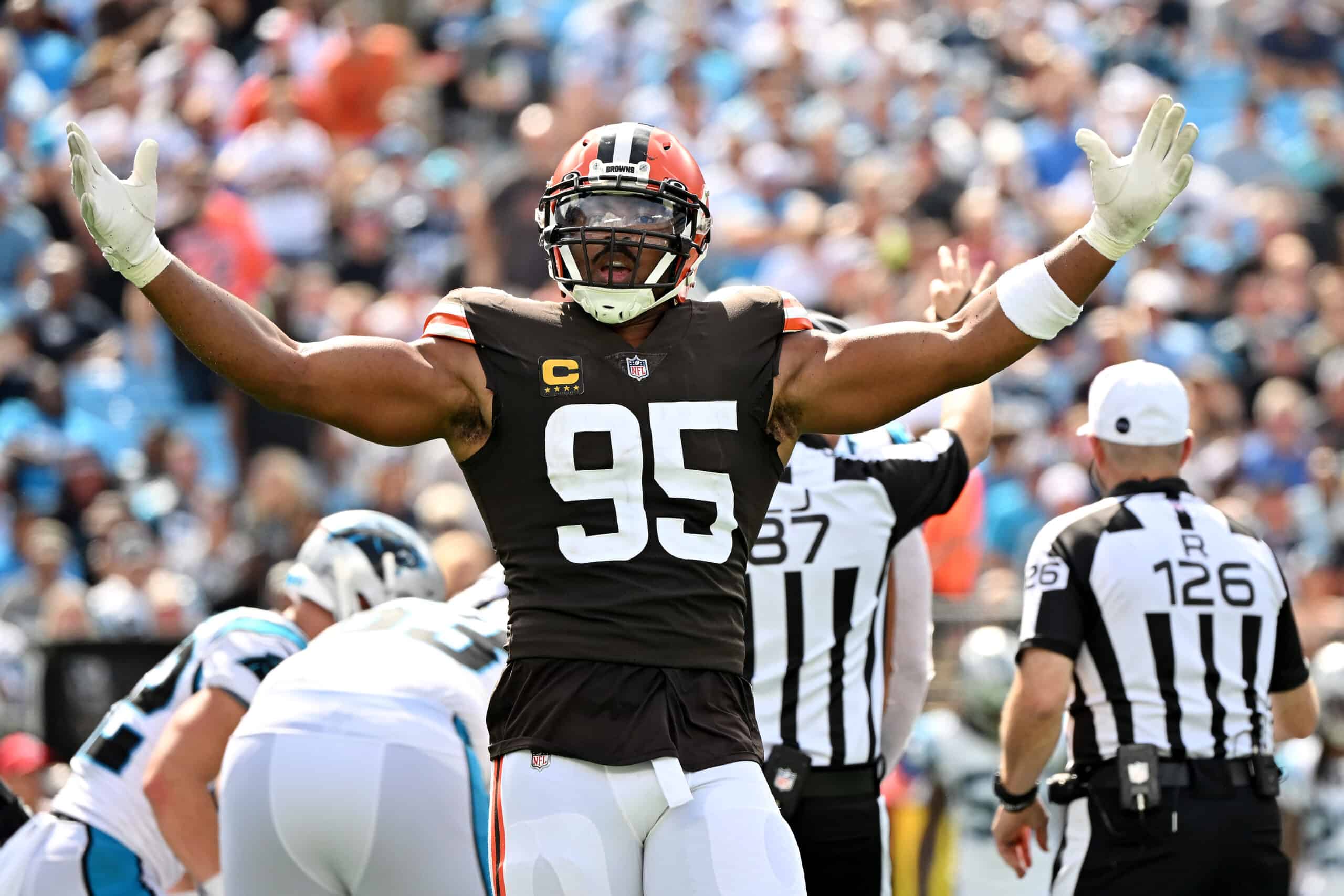 The Cleveland Browns have one of the most disruptive defensive forces in the game right now.
Myles Garrett is one of the most impactful defenders of the past decade, and he's coming off one of his most surprising seasons yet.
As a matter of fact, the Browns' star edge rusher made PFF's record books last season, posting a whopping PFF grade of 93.5.
"Aaron Donald has established himself as not only the league's best defensive player but maybe even the best defender the game has ever seen."

The highest-graded seasons among defenders since we have started grading ⬇️https://t.co/6VPM0grI29

— PFF (@PFF) June 19, 2023
PFF cites that even though he fell just short of the overall defensive grade record for defensive ends, he did manage to get the best grade in terms of pass rushing.
Moreover, the report also states that his grade was the highest on record by all players not named Aaron Donald, and that guy is supposed to be pretty good at what he does.
Also, Garrett is just one of four defensive linemen to ever record a pass-rushing grade of 93 or better.
Last but not least, PFF remembers that Garrett has been nearly unstoppable in back-to-back seasons, logging two of the top-four graded seasons by any player at his position in the history of the league.
And now that the Browns will have a defensive mastermind in Jim Schwartz and he'll get to play next to Dalvin Tomlinson and Za'Darius Smith, those numbers could only go way higher.