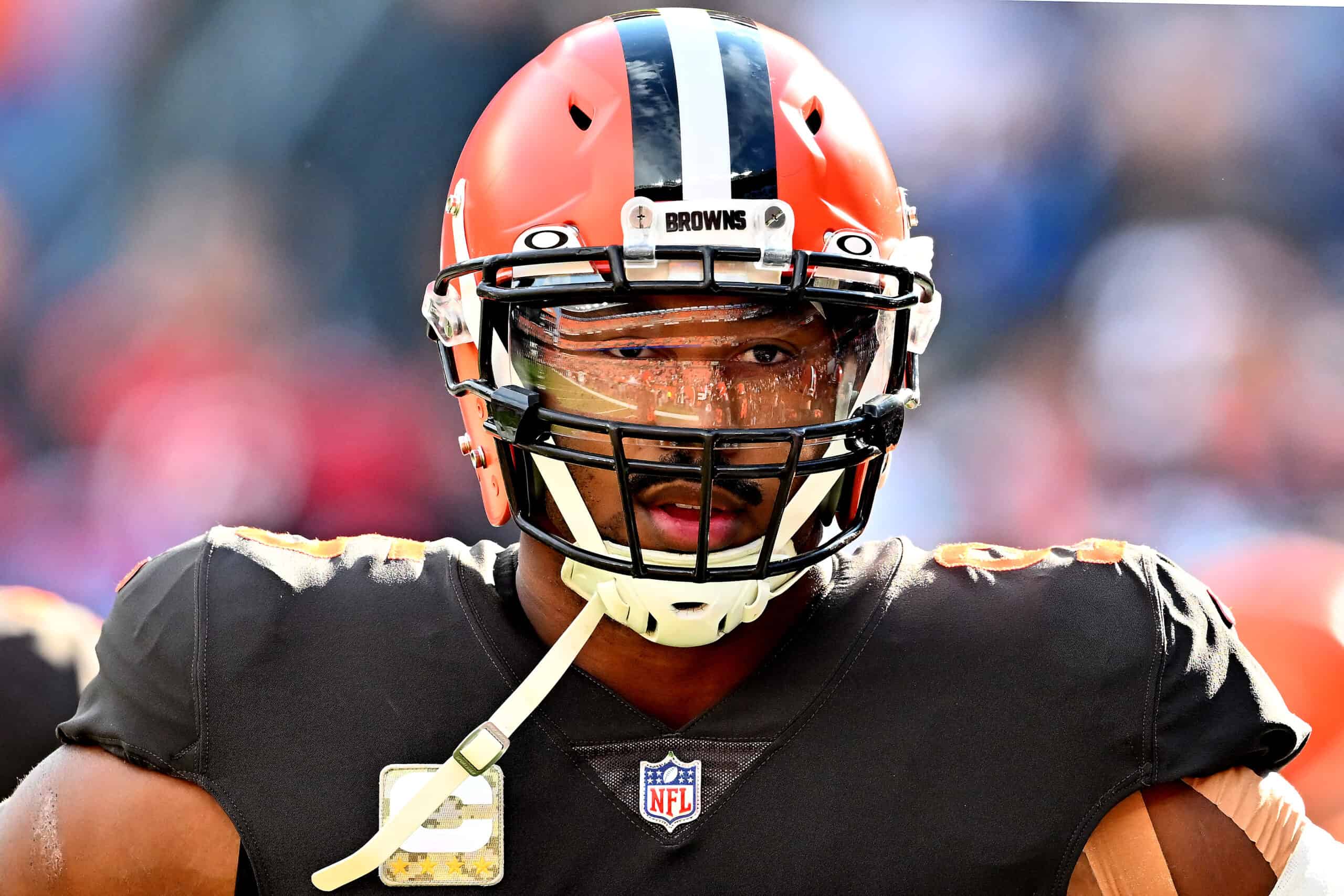 The Cleveland Browns and the Pittsburgh Steelers have one of the most heated rivalries in the NFL.
Unfortunately, there was a long stretch where the Steelers were simply too good for the Browns to contend with, and the rivalry somewhat subsided.
However, tensions have flared back up in recent years due in large part to the play and tenacity of superstar defensive end Myles Garrett.
Ever since Garrett infamously ripped the helmet off of Steelers quarterback Mason Rudolph's head and proceeded to hit said quarterback with his own helmet, Garrett has been public enemy number one for the Steelers.
As such, it's always a pleasure to watch Garrett go up against the Steelers and to see how Pittsburgh game plans around him.
In a recent interview, Garrett was asked about how his play has been more time-managed this season and how he can make a significant impact in the snaps that he sees (via Daryl Ruiter on X.)
#Browns DE Myles Garrett on defensive coordinator Jim Schwartz managing his snaps this season + how to combat #Steelers chipping him so much pic.twitter.com/raxZEL0xvB

— Daryl Ruiter (@RuiterWrongFAN) November 17, 2023
Garrett started by making a joke about how he's getting older and the team simply doesn't need him as much.
However, he then got more serious when speaking about how to combat the Steeler's physicality, particularly when the game is on the line and every play counts.
Garrett said that if "They're going to throw the kitchen sink at me, well, I gotta throw the fridge back I guess."
It's this mentality and toughness that has made Garrett a favorite among Browns fans, and, while Garrett may joke about getting older, there's no question that he's still one of the best defensive ends in football and an essential part of the Browns' defensive gameplan.