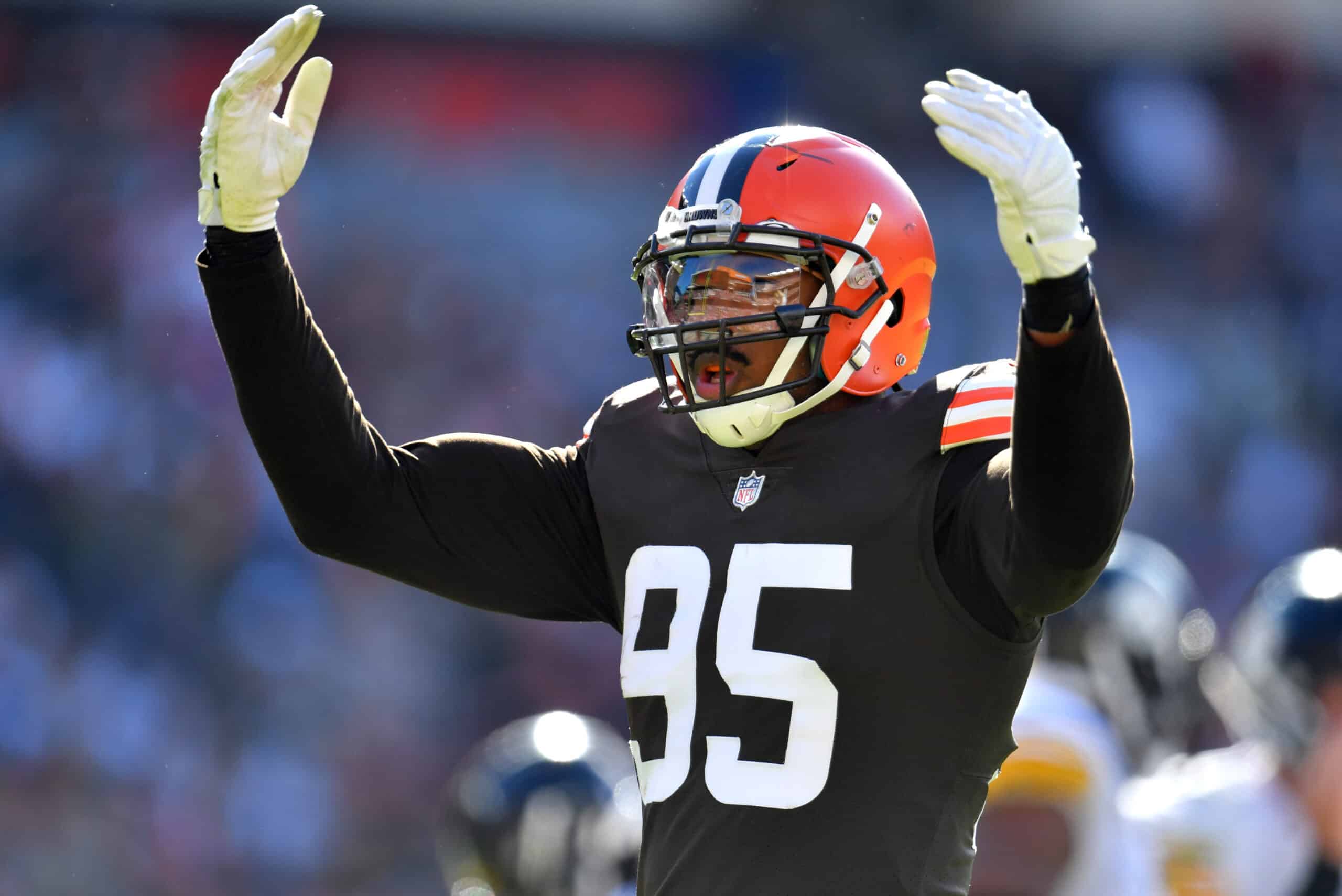 Myles Garrett is expected to do a lot for the Cleveland Browns defense.
He gets plenty of love for his pass rushing abilities and his dominance over countless offensive lineman across the league.
However, Garrett also shoulders almost all of the blame whenever Cleveland's pass rush goes MIA on gameday.
So far through 9 games, Garrett has delivered on expectations and then some.
For those who had him breaking records this season, you may want to dust off those bingo cards.
Garrett is currently on pace for 23 sacks this season, which would be an NFL record if he hits that mark.
Myles Garrett among all defenders this season (min. 100 pass-rushes)

🥇 12 sacks
🥇 28% win-rate
🥇 92.3 pass-rush grade

Currently on pace for 23 sacks, which would be an NFL-record 👀pic.twitter.com/GOdyBylj8e

— PFF CLE Browns (@PFF_Browns) November 10, 2021
There's still half a season to go and anything could happen, for better or worse.
However, it's clear Myles is a man on a mission in 2021.
That mission, of course, is to plant opposing quarterbacks in the turf.
Does Myles have a legitimate shot at being the new single-season sack record holder after this year?
No Slowing Down
Towards the end of last season, the lingering impact of having COVID-19 took a toll on Garrett.
Myles admitted in December that he was "still feeling effects" from contracting the virus that is known to complicate the breathing of individuals who get it.
As 2020 winded down, so did Garrett's ability to maintain high levels of play throughout the course of the game.
In fact, Myles even said he felt only "50%" of what he was prior to contracting the disease.
That's not his fault by any means, just the result of getting something that started a global pandemic.
Going from two and a half sacks over the final five regular season games last year to being on track to shattering records this year is a massive step in the right direction.
No, COVID-19 is not just gone from society, and Myles could certainly still be affected this year if he gets it again.
Assuming that doesn't happen, I see no reason why Myles can't maintain this pace.
Helping Out Myles
Jadeveon Clowney has been quiet the past two weeks.
Still, his mere presence helps out Myles.
So many times we see offenses throw two or three guys at Garrett in an effort to slow him down.
When Clowney is at his best, teams can't afford to focus so many resources solely on Garrett.
Jadeveon playing at a high level and getting back to pressuring the quarterback could be instrumental in Garrett's attempt to break the sack record.
Look at Cleveland's secondary as well.
Early miscommunication issues this season led to a couple of over the top touchdowns and caused many to be concerned over how they'd make it through the season.
Denzel Ward, Greg Newsome, and others quickly reminded folks on Sunday's win against the Bengals just how good of a unit they can be.
Their ability to maintain tight coverage against great receivers will help Myles tally more and more "coverage sacks".
Burrow was planted five times on Sunday, the most since Week Two of this year.
MYLES GARRETT IS UNBLOCKABLE 💪

DPOY? 🤔pic.twitter.com/GlG0JSjA95

— PFF CLE Browns (@PFF_Browns) November 7, 2021
Myles would be the first to tell you that a Super Bowl ring means much more than a statistical record.
Still, Myles has a realistic chance at breaking the sack record this season.
If Myles is good enough to do so, that might mean a February postseason run for the team is in the cards as well.