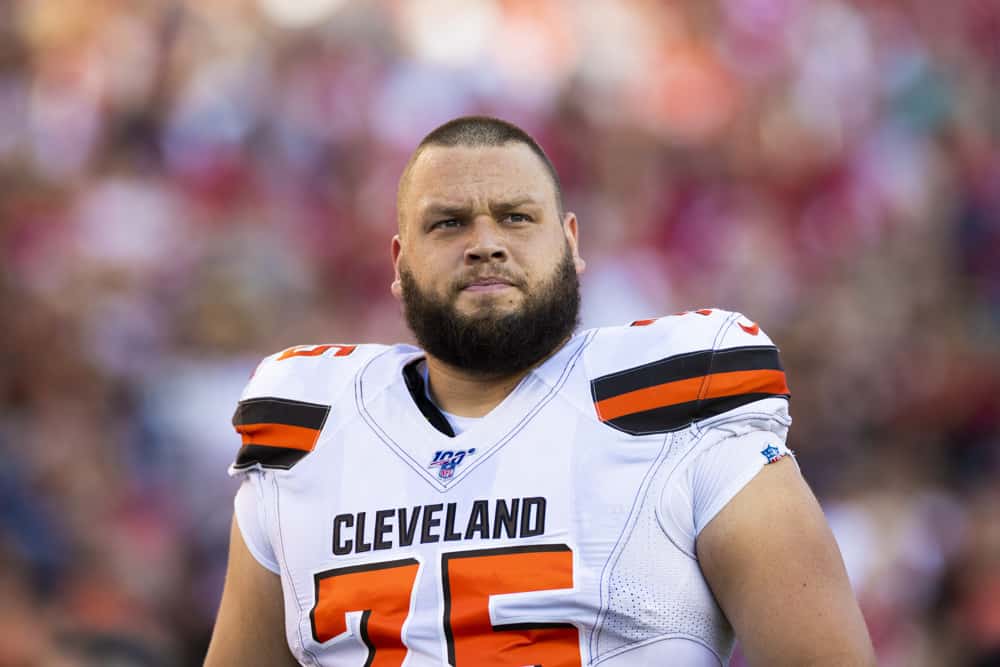 The Cleveland Browns have signed their two starting offensive guards to contract extensions in as many days.
Left guard Joel Bitonio signed a three-year contract extension worth up to $48 million on Wednesday, and right guard Wyatt Teller signed a four-year extension worth up to $56.8 million on Tuesday.
The Browns have one of the NFL's best offensive guard tandems under contract through the 2025 season.
"It is an honor," Bitonio told media members on Wednesday. "Both me and Wyatt are very appreciative of the Browns starting with the Haslams and (general manager) Andrew Berry and the whole front office and coach (Kevin) Stefanski, all the way down.

"But, I think it just points to our identity. We want to be a team that wins in the trenches up front both the offensive line and defensive line."
Bitonio, 30, had been under contract through the 2022 season.
Wednesday's news makes Bitonio the highest-paid guard in the NFL on a per-year basis ($16 million per year).
Teller is the third-highest paid guard at $14.2 million per year over the next four years.
Like Bitonio, Kansas City Chiefs guard Joe Thuney also makes about $16 million.
The Browns drafted Bitonio out of Nevada with the 35th overall pick in the second round of the 2014 NFL Draft.
Bitonio is the longest-tenured player on the Browns.
"(There are) people that leave…great players that play on multiple teams… and it's such a tough business to stick with one team because of so many different coaching staffs and things that happen, but it truly is an honor to hopefully finish my career here," Bitonio said. "Hopefully, it sets us up that way.

"I don't know anything else. I just now the Cleveland Brown way, and that's how I want to finish it. I think we do have something special building here, and hopefully, we can some big wins before that comes up though."
Bitonio has been a second-team All-Pro and a Pro Bowler for the past three seasons.
Berry has invested heavily in the Browns' offensive line.
Last offseason, he signed All-Pro right tackle Jack Conklin to a three-year contract worth up to $42 million.
Berry also selected Jedrick Wills Jr. out of Alabama with the 10th pick of the 2020 draft.
The Browns enter Week 10 averaging 160.2 rushing yards per game, which ranks second in the NFL behind the Baltimore Ravens (161.6 rushing yards per game).
Pro Football Focus has Bitonio as their third-highest rated guard: Only Dallas Cowboys guard Zach Martin and Teller are rated higher.
On Wednesday, a reporter asked Bitonio what it meant to him to receive a contract extension while playing for a franchise that made the playoffs last season.
Bitonio was on the Browns when they went 1-31 in the 2016-2017 seasons.
"I think anytime you go through some tough times, the good times are just a little bit sweeter," Bitonio said. "I know celebrate every win (whether) it's a close game or if it's a blowout in our favor. I celebrate every win because I know how hard it was to lose all those games in a row and kind of be in those situations, so it's special."