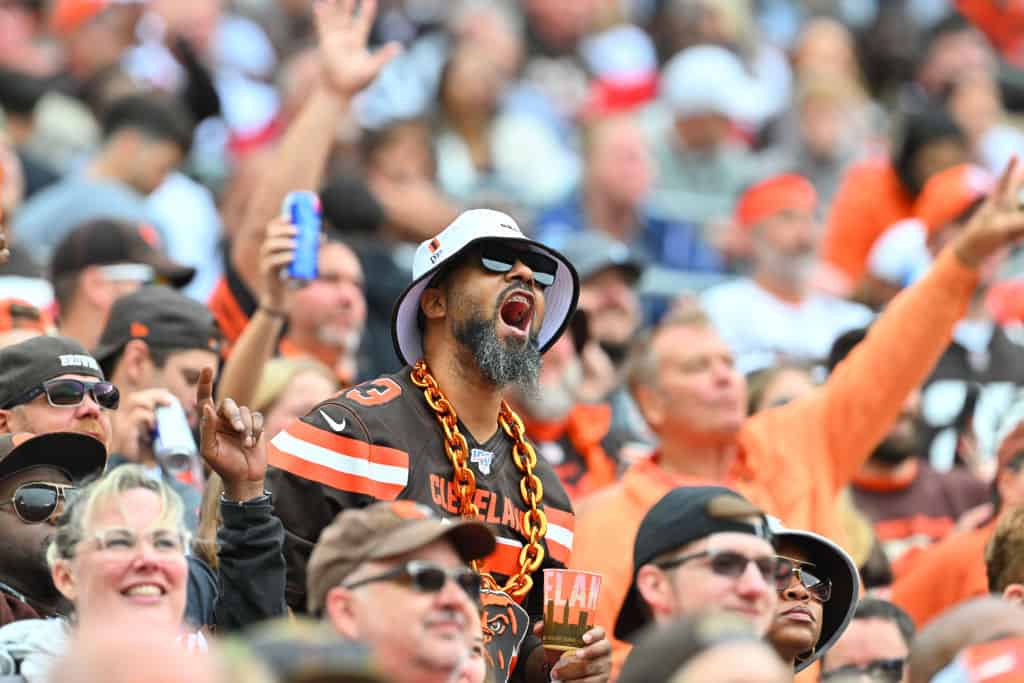 Fans of the Cleveland Browns might have grown used to adversity and disappointment.
Even a 4-2 record can't stop many of them from sensing doom and gloom in the months ahead.
All the uncertainty revolving around Deshaun Watson elicits anger, confusion, and some resignation.
But ESPN Cleveland's Tony Rizzo has a message for those fans feeling anxious about the Browns.
.@TheRealTRizzo has a message to Browns fans: Don't worry about what you can't control and enjoy the ride.

"I'm not worrying about any of this anymore, we're 4-2." pic.twitter.com/abYwpdMwcb

— ESPN Cleveland (@ESPNCleveland) October 25, 2023
"Let's go all in," he said, "and just enjoy the ride."
Cleveland might have lost some key players, but they still have a game in Seattle on Sunday.
Rizzo might be taking the 4-2 Seahawks lightly, as he casually notes they are "not the Chiefs."
But they'll field a battered offensive line to face a Browns defense looking to rediscover its mojo.
And the ESPN host says he prefers to watch the results without worrying about anybody's subscapularis muscle.
In a strange twist of football fate, Cleveland used the benefit of questionable penalties to pull out consecutive wins.
But Rizzo senses that Browns fans assume their luck will turn, instead of enjoying the victories.
P.J. Walker overcame late deficits and mistakes to let Browns fans leave happy.
He led a pair of field-goal drives against the 49ers, and last week's touchdown drive, all in the final minutes.
QB P.J. Walker begins his prep as the #Browns starter for Sunday's game against the Seahawks. pic.twitter.com/6jqLEnOUSS

— Camryn Justice (@camijustice) October 25, 2023
As a result, the Browns already have as many one-score victories as they had in all of last season (2-6).
Meanwhile, Watson has the symptoms of a dead shoulder.
He can probably use more rest and therapy, but everything else is going well for the Browns.
And like Rizzo, maybe fans can sit back and enjoy the defense, special teams, and Walker work their magic.