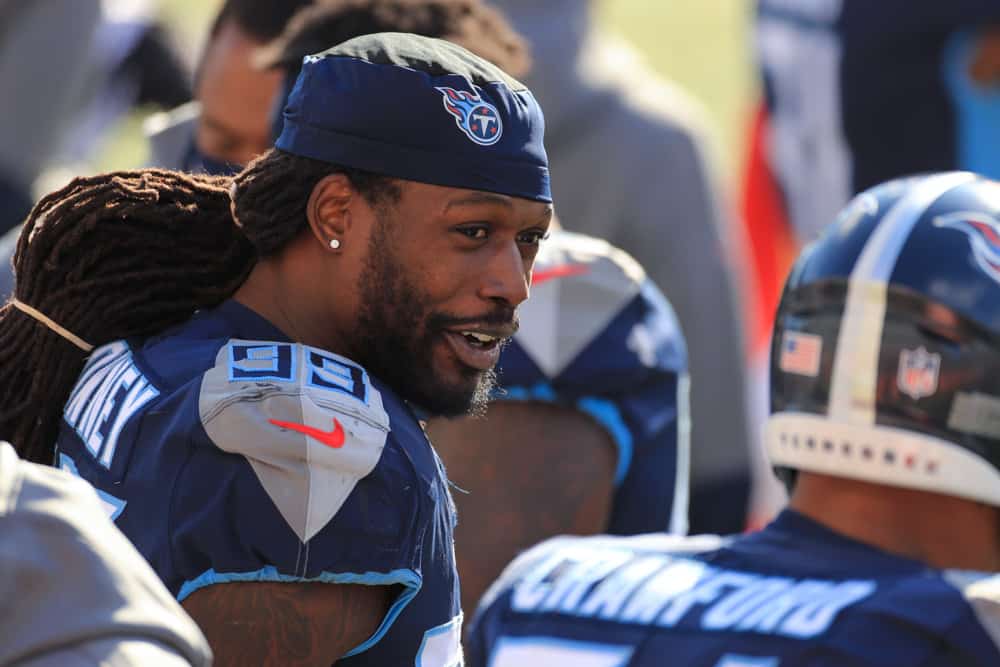 Jadeveon Clowney received a huge offer from the Cleveland Browns last year but chose not to take it.
Rumors were a deal worth $57 million was left on the table, which proved to be a blessing for Cleveland.
But it didn't work out too well for Clowney.
Clowney wound up taking a $13 million deal with Tennessee, and he wasn't even worth that.
Definite "mutual interest" between #Browns and free agent DE Jadeveon Clowney, and their meeting puts them in a great position to potentially sign him somewhere (near) down the road per @RapSheet pic.twitter.com/XsJeb0UtkQ

— MoreForYouCleveland (@MoreForYou_CLE) March 25, 2021
His season ended early with a torn meniscus, and his performance to that point was less than noteworthy.
That didn't stop Andrew Berry from inviting Clowney to Berea for a face-to-face meeting this month.
Clowney left without a contract and is being pursued by several other teams.
Cleveland remains among the favorites to land the former All-Pro, but he has not tipped his hand about his plans.
And Browns fans are not the only ones wondering what is taking him so long to jump aboard the Browns' train.
#Browns DT Malik Jackson said he doesn't think he needs to recruit free-agent DE Jadeveon Clowney because what the team has going for it speaks for itself

— Nate Ulrich (@ByNateUlrich) March 31, 2021
"… the team speaks for itself and what we're trying to build speaks for itself. If you want to hop on board, come hop on board."
So said the Browns' newest defensive lineman, Malik Jackson during a media session this week.
Jackson Knows Why He Came To Cleveland 
Malik Jackson told reporters he believes the Cleveland Browns are a Super Bowl contender.
"That's what I wanted," he said. "The day after the Super Bowl, if you're not saying, 'My team is going to the Super Bowl next year,' then you're (doing something) wrong,"
Cleveland's latest free-agent addition looks forward to playing with his new teammates.
Malik Jackson came to Cleveland to win

📰 » https://t.co/fXW45qkNn8 pic.twitter.com/SICaF2MNFD

— Cleveland Browns (@Browns) March 31, 2021
Myles Garrett, Sheldon Richardson, Andrew Billings, and the equally-excited Takk McKinley are all full-motor players along the defensive line.
And they all expect to win the big one sooner than later.
"I think you have to put yourself in the mindset of being great and expecting to be great and letting things fall where they may after now 17 weeks," said Jackson. "(It's not) bad, guys having expectations. I think it makes you work harder and it puts expectations on you that you want to meet."
As for recruiting Jadeveon Clowney to join the fun?
"I don't think I have to (make a recruiting pitch to Clowney), to be honest with you," Jackson said. "I understand the free agency market isn't what he probably wants, but things are bigger than monetary value, and you get a chance to be on a good team and set yourself up in the future."
Jackson seems to have the same attitude towards Clowney as many of the Cleveland Browns do.
If he wants to play for this franchise, he should come on in and be a Brown.
Otherwise… whatever.
#Browns DT Malik Jackson said he signed with Cleveland because they're "a Super Bowl contender. That's what I wanted."

— Tom Withers (@twithersAP) March 31, 2021
No details of an offer to Clowney have been made public.
But an incentive-laden, one-year $7-8 million deal seems the most popular guess.
That's a far cry from 3 years at $19 million per.
But the Cleveland Browns are a far cry from what they were a year ago, too.