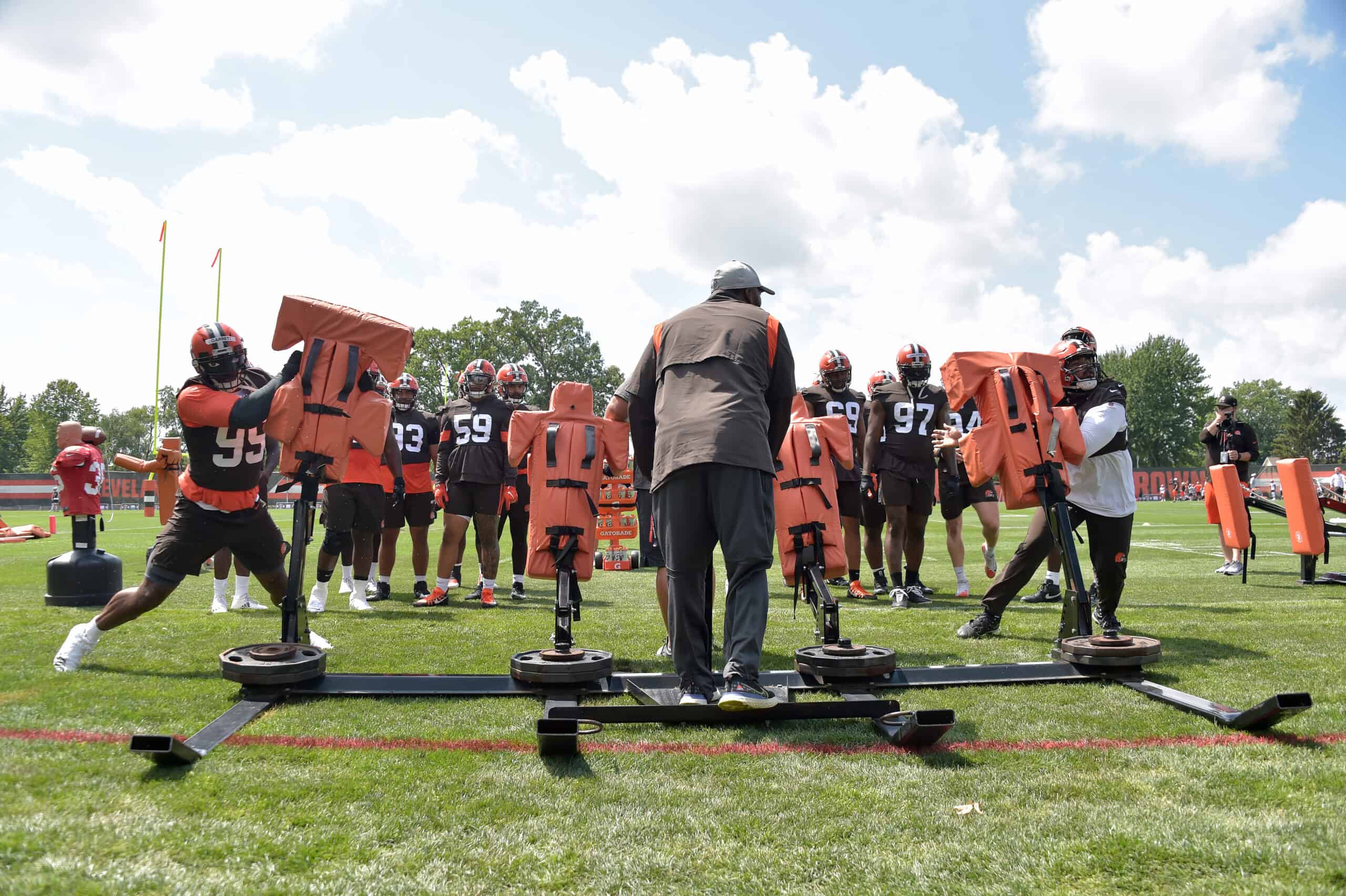 The Cleveland Browns entered Day 4 of training camp with continued excitement.
NFL Network's Bucky Brooks aired brief clips from Browns camp as part of the network's coverage of all 32 teams' practices on Saturday.
Here are the news and notes from Day 4.
1. Defense Shines Bright
Brooks talked about Jadeveon Clowney's arrival in Cleveland and what that could mean for a defense that needs to step it up after a lackluster 2020.
Also noteworthy was John Johnson III who made big plays on Day 4.
Another former No. 1 overall pick on the @Browns defense. 👀

How good can this defense be this year? @clownejd @BuckyBrooks

📺: BACK TOGETHER SATURDAY! All day on @nflnetwork! pic.twitter.com/po3MF08RfP

— NFL (@NFL) July 31, 2021
John Johnson III interception pic.twitter.com/FOOeb4P0uT

— Jake Trotter (@Jake_Trotter) July 31, 2021
John Johnson III having himself a nice day in the secondary. Just dropped an INT so he dropped and did pushups but he's been all over today making plays #Browns

— Daryl Ruiter (@RuiterWrongFAN) July 31, 2021
2. Kicking Competition Continues
After a rough Day 2 when he converted only one out of five field goals, Parkey was a perfect six-for-six on Day 4.
Kicker update: Cody Parkey 6-6, long 43 while Chase McLaughlin 5-6, missed from 41 #Browns pic.twitter.com/BVWvvR93GJ

— Daryl Ruiter (@RuiterWrongFAN) July 31, 2021
Chase McLaughlin followed up his perfect five-for-five outing on Day 2 by making five out of six on Day 4.
#Browns just finished team FG period. Cody Parkey went 6/6 and Chase McLaughlin 5/6, missing final attempt from 43 yards wide right

— Nate Ulrich (@ByNateUlrich) July 31, 2021
The kicking competition is tightening up.
3. More Fan Presence At Second Open Practice 
This was the second consecutive day of open practice with fans at the facility.
It cannot be overemphasized how much the Browns missed the Dawg Pound in 2020.
The fans' enthusiasm clearly benefits the players as they continue to work hard at training camp.
The kids from Mayfield are excited for today's Browns Training Camp practice. #BrownsCamp pic.twitter.com/i89mzwVGqs

— cdotcombrowns (@cdotcombrowns) July 31, 2021
4. Coach Stefanski Talks Mental Health
An athlete's mental health is becoming a more primary focus in professional sports.
On Day 4, Coach Stefanski spoke on how this is being addressed inside the Browns organization.
#Browns coach Kevin Stefanski on importance of mental health. pic.twitter.com/6FFDFeo44z

— Scott Petrak ct (@ScottPetrak) July 31, 2021
"It's definitely emphasized more from the course of my time being in the NFL and rightfully so. We take it very seriously for our players, for our staff it's something that we talk about because it's very real and we want to make sure everybody's mind is right, your body is right. You can't spend all of this time in the weight room and on the field and then forget about the person that you're dealing with and what they have going on in their life. So it's something that is very much at the forefront for us."
The Browns have a rest day on August 1.
Open practices resume on Monday, August 2.