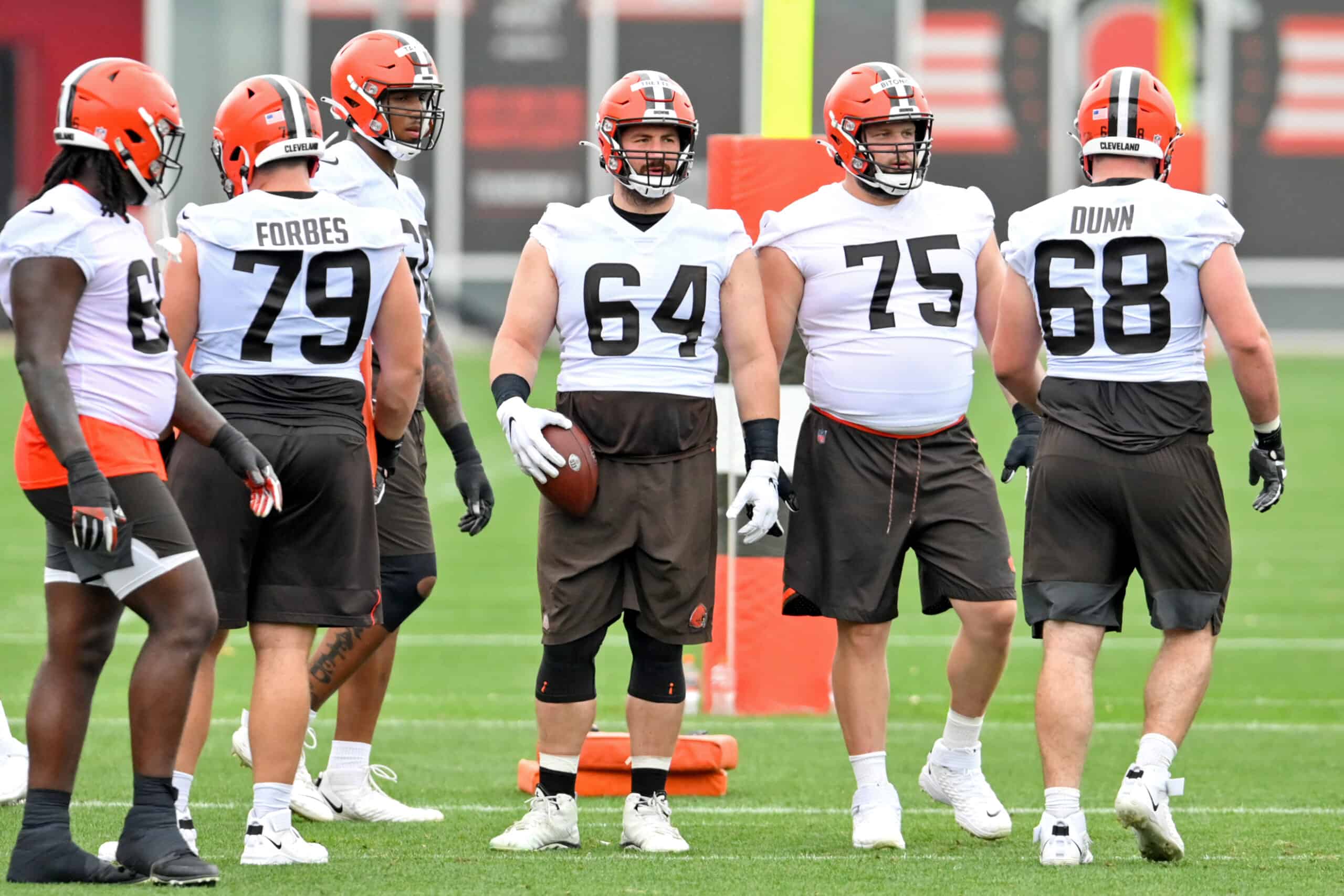 After a day off, the Cleveland Browns returned to the practice field on Friday, August 6 for Day 8 of training camp.
Outside of Berea, there were reverberations as Baker Mayfield's draft peer, Buffalo Bills quarterback Josh Allen, signed a hefty extension.
Inside the facility, it was once again a work day that had a little bit of fun mixed in.
Mayfield and Chubb
No one was happier for Chubb's contract extension than Mayfield.
It is easy to understand why when Chubb does this with a simple handoff.
#Browns Nick Chubb tuddie. pic.twitter.com/wFsGY4mfgj

— Camryn Justice (@camijustice) August 6, 2021
Off the field, it has been obvious that Mayfield's goal is to get the stoic Chubb to smile.
The mission was accomplished on that front on Friday evening.
#Browns Baker Mayfield jokes around with Nick Chubb via his Instagram. (Nick Chubb smile alert 🚨) pic.twitter.com/fAqkr21rsu

— Brad Stainbrook (@BrownsByBrad) August 6, 2021
Jedrick Wills
Despite entering his second season and with a great rookie season under his belt, this is the first full training camp and preseason for left tackle Jedrick Wills.
#Browns DE's Myles Garrett and Jadeveon Clowney talking in between drills. pic.twitter.com/rn5utE4XJq

— Brad Stainbrook (@BrownsByBrad) August 6, 2021
Suffice it to say, he is getting some hard work in facing the Browns defense and is glad they will be on his team on fall Sundays.
#Browns DE Jadeveon Clowney keeps eating up LT Jedrick Wills Jr. this training camp.

— Brad Stainbrook (@BrownsByBrad) August 6, 2021
Myles Garrett has also reportedly shown Wills some of his tricks.
This underscores just how good Jadeveon Clowney has looked in camp and also what good experience Wills is gaining.
What We Didn't See But Heard About
There is no video footage of any of these on social media, but we heard these things happened on Day 8.
All are recurring themes during camp.
Tight end David Njoku is looking good and catching Mayfield passes on a tight end drill.
Wide receiver Donovan Peoples-Jones is having the camp of his young career continuing to haul in catches and make a strong case for being WR3 on Week 1.
Mayfield and OBJ continue to work together though the Browns are carefully bringing OBJ along not wanting to rush him back after the ACL injury.
Browns LB Mack Wilson is the Newsy father on the team. He had a baby, Mack Wilson II, on Aug. 4. #BrownsCamp pic.twitter.com/WEHIZND7Zh

— clevelanddotcom (@clevelanddotcom) August 6, 2021
Last, but not least, congratulations to linebacker Mack Wilson who became a father on Wednesday after the birth of his first child, a son, Mack Wilson II.