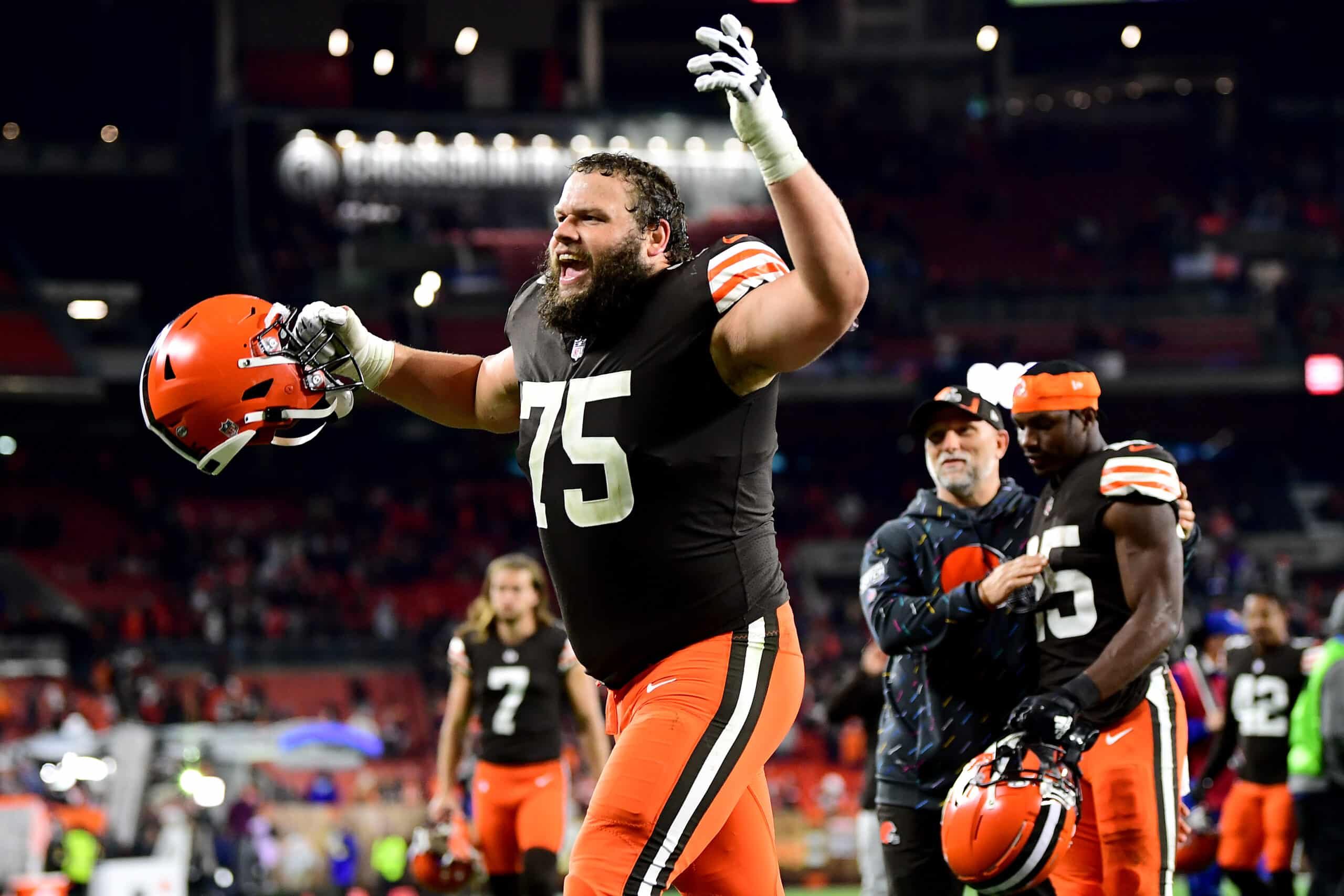 The Cleveland Browns pulled off a hard fought and much needed Week 7 win over the Denver Broncos on Thursday night.
The hometown crowd filled FirstEnergy Stadium and cheered loud and proud for a Browns starting lineup that was comprised of second and third-string players trying to lift the team to victory.
Electrifying is the best way to describe the atmosphere.
🧡🏈 @Browns
.#Browns #DAWGCHECK #Woof #TNFonFOX #DENvsCLE #VictoryFriday #HereWeGoBrownies pic.twitter.com/IvoyNypOb8

— Gina (@GinaGirl17) October 22, 2021
The Browns are now 4-3 with a much needed 10-day break.
Good night everyone! 4-3! #DENvsCLE #Browns #week7 #missionaccomplished pic.twitter.com/qlYJHIVz0t

— Pumpkinhead 🎃 (@PumpkinNation) October 22, 2021
Perhaps the brightest star of the game was D'Ernest Johnson who in his first career NFL start was nothing short of dazzling.
Check out my TikTok shoutout to "Slow Grind."
Here are the news and notes from the game.
1. Opening Drive Is The Best One So Far In 2021
Five plays. And just like that the @Browns take the lead! #Browns

📺: #DENvsCLE on NFLN/FOX/PRIME VIDEO
📱: https://t.co/4XwfB5iYvA pic.twitter.com/KPo6a8RoFA

— NFL (@NFL) October 22, 2021
The Browns came out looking mad, probably at all of the doubters, and put up a first drive that is the best of 2021.
Great play calling and execution were the hallmarks.
2. Coin Toss
The Browns won the coin toss.
Normally they elect to get the ball to open the second half, but they opted to receive it as the game opened.
Later when asked about the change from the norm, Coach Stefanski explained that the 25 mile per hour winds were a deciding factor.
#Browns Kevin Stefanski on taking the ball to start:

Had to do with the wind. I really did it for you Tony (@TonyGrossi)

— Matt Fontana (@MattFontana83) October 22, 2021
It was great to see Landry back on the field.
He made a few catches.
His leadership and presence mean so much.
While its true that a team is bigger than just one player, Jarvis Landry is the heart and soul of this #Browns team https://t.co/qHhGzZl2Nv

— Mac (@tha_buffalo) October 22, 2021
4. Donovan Peoples-Jones
Fans were shocked to find out that DPJ was injured in pregame warm ups.
No particulars have been provided on exactly what happened, but this is concerning given the number of players already injured.
Donovan Peoples-Jones, WR (Questionable): Peoples-Jones will have an MRI on Friday after suffering a groin injury in pregame warmups before Thursday's win over Denver, The Athletic reports. #nfl #injuries #espn

— theffrobot 🤖 (@theffrobot) October 22, 2021
5. John Johnson III – First Interception As A Brown
This game had another first for a Johnson.
In addition to D'Ernest Johnson getting his first NFL start, John Johnson III had his first interception as a Cleveland Brown, and it was in the endzone.
What a thrill!
The #Browns now have as many INT's on the season as John Johnson III's family has John Johnson's (3, they have 3 interceptions) https://t.co/0EXuVnX49T

— The Ken Carman Show w/ Anthony Lima (@KenCarmanShow) October 22, 2021
It was a great team win.
Onto Week 8.