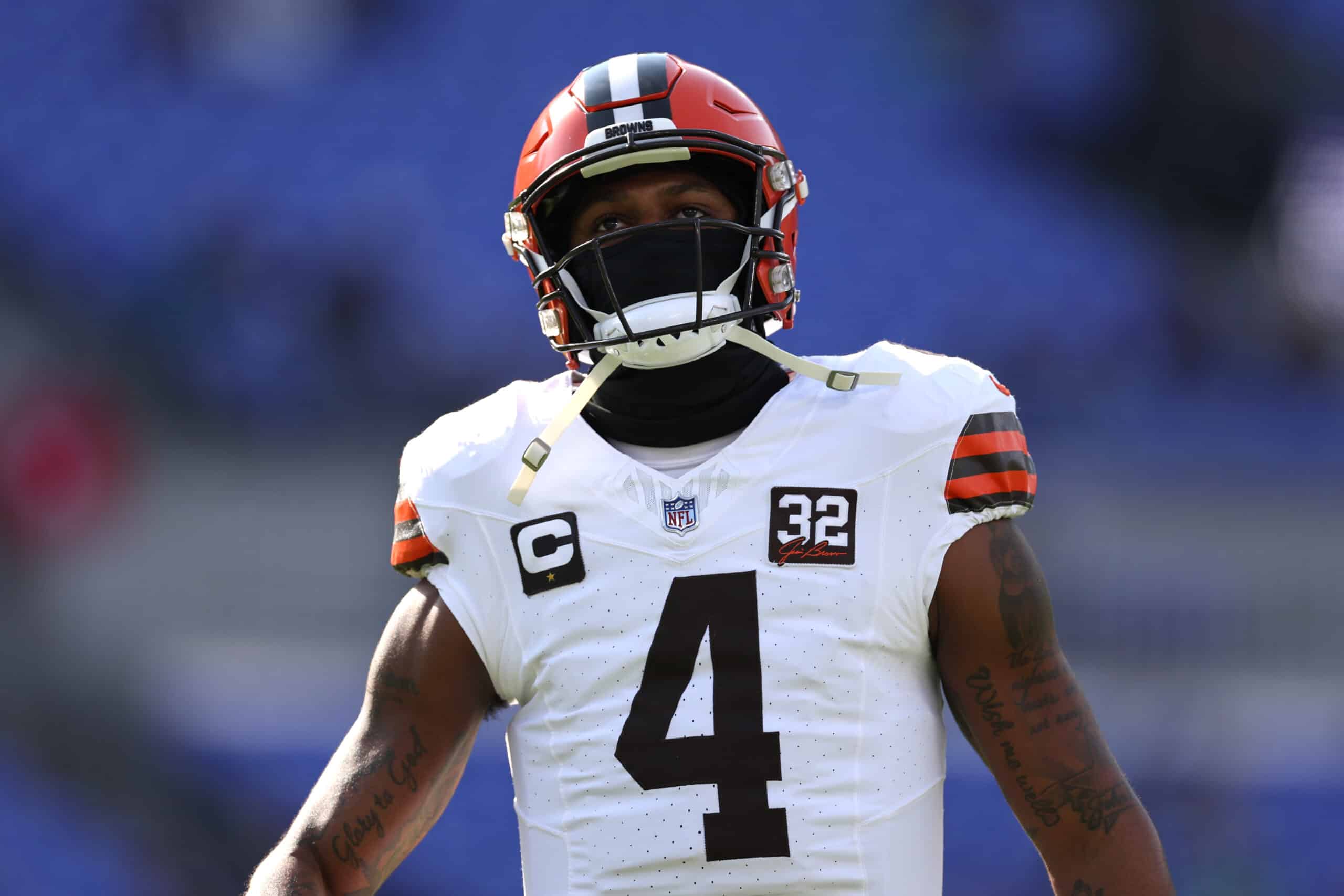 The Cleveland Browns gave up a lot to get Deshaun Watson.
If that wasn't enough, they gave him one of the most lucrative contracts in NFL history, with $230 million fully guaranteed despite not playing in almost two years.
Watson and the Browns have been under heavy fire because of that, especially after he failed to take the field for multiple weeks despite being medically cleared to play.
Nonetheless, after watching what he did against the Baltimore Ravens, FS1's Emmanuel Acho wants people to put that narrative of it being 'the worst trade in NFL history' to rest.
In the latest edition of FS1's "Speak", Acho pointed out the fact that Watson is 5-1 as a starter this season, not to mention that he actually outplayed Lamar Jackson on the road (via Emmanuel Acho on Twitter).
Now that Deshaun Watson is 5-1 on the season, and outplayed Lamar Jackson, in Lamar's house, let's go ahead and dead that, "worst trade in nfl history" nonsense. #DawgPound pic.twitter.com/b24n0aVWAG

— Emmanuel Acho (@EmmanuelAcho) November 14, 2023
He also raved about Watson's huge completion on 2-and-19 to set up the game-winning score, stating that none of the Browns' former quarterbacks could've made that throw, and that's why the Browns were glad to pay him that much money.
People expect Watson to be the same MVP-caliber player he was during his days with the Houston Texans, and he's under heavy pressure because the team had to give up to get him.
If he's able to maintain this level of play for the remainder of the season, the Browns are going to be a huge dark horse to make the Super Bowl, and all that talk about it being a bad trade and whatnot will be nothing but a thing of the past.