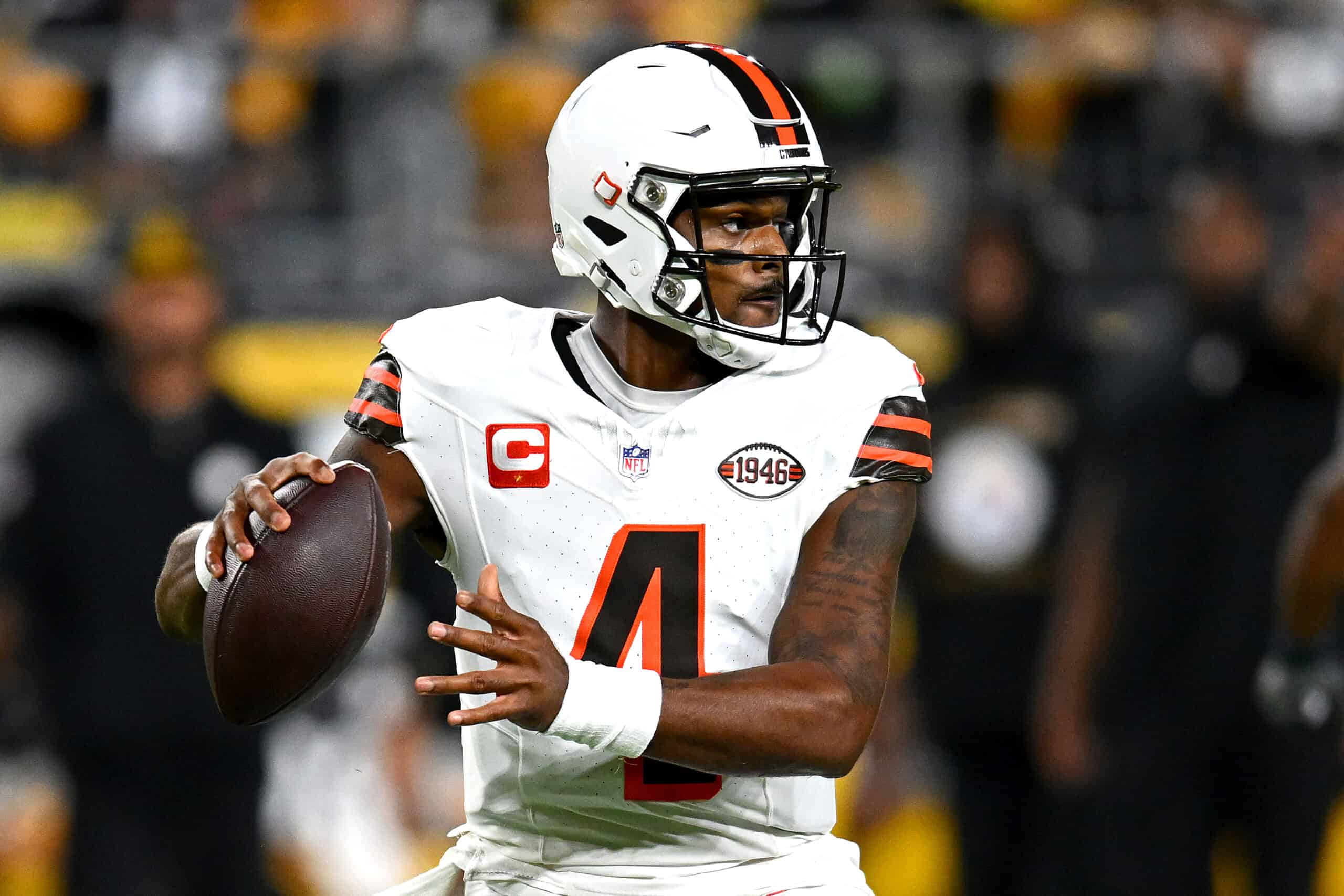 Through the first two weeks of the 2023 season, Cleveland Browns quarterback Deshaun Watson has been a disappointment.
Browns fans and the national media have agreed that, so far, it looks like the organization drastically overpaid for their prize 2022 free agent.
After ending his NFL-imposed suspension late last year, and looking noticeably mortal in the games he started, fans hoped 2023 would be a coming-out party for the quarterback.
That hasn't been the case and Watson has underwhelmed with only 389 passing yards, two touchdowns, and two interceptions total.
On Saturday, things got even worse for the much-maligned signal caller.
According to NFL insider Tom Pelissero, Watson has been fined by the NFL $35,513 for three infractions he committed against the Pittsburgh Steelers last Monday night.
The NFL fined #Browns QB Deshaun Watson $35,513 for two unnecessary roughness violations and unsportsmanlike conduct in Monday night's loss to the #Steelers.

Watson was flagged for two facemask infractions. He also made contact with an official; it was not flagged. pic.twitter.com/D06K9dEepQ

— Tom Pelissero (@TomPelissero) September 23, 2023
The league took Watson to task for an unsportsmanlike conduct penalty as well as two fines for unnecessary roughness.
Being fined for unnecessary roughness is highly unusual for a quarterback, but Watson received the fines for stiff-arming two Steelers to the ground.
Both plays happened while Watson was attempting to elude tacklers and took place in the third and fourth quarters.
Additionally, Watson was fined for unsportsmanlike conduct due to an incident that occurred during the third quarter.
As Watson argued with a number of Steelers players near their sideline, several officials tried to pull the quarterback away from the scrum.
Watson continued yelling and pushed umpire Barry Anderson out of the way.
Woah, Deshaun Watson shoved an official…why wasn't he ejected?
pic.twitter.com/yp7ojwhth3

— JPAFootball (@jasrifootball) September 19, 2023
Although he wasn't flagged for the incident, the NFL made sure to correct that error by tagging him for $13,659.
The league added $10,927 apiece for his two unnecessary roughness penalties.
Watson wasn't the only Cleveland player fined for an infraction for Monday night's game.
Tight end David Njoku was fined $13,659 for his own unsportsmanlike conduct penalty and Jerome Ford received a $5,281 fine for unnecessary roughness.