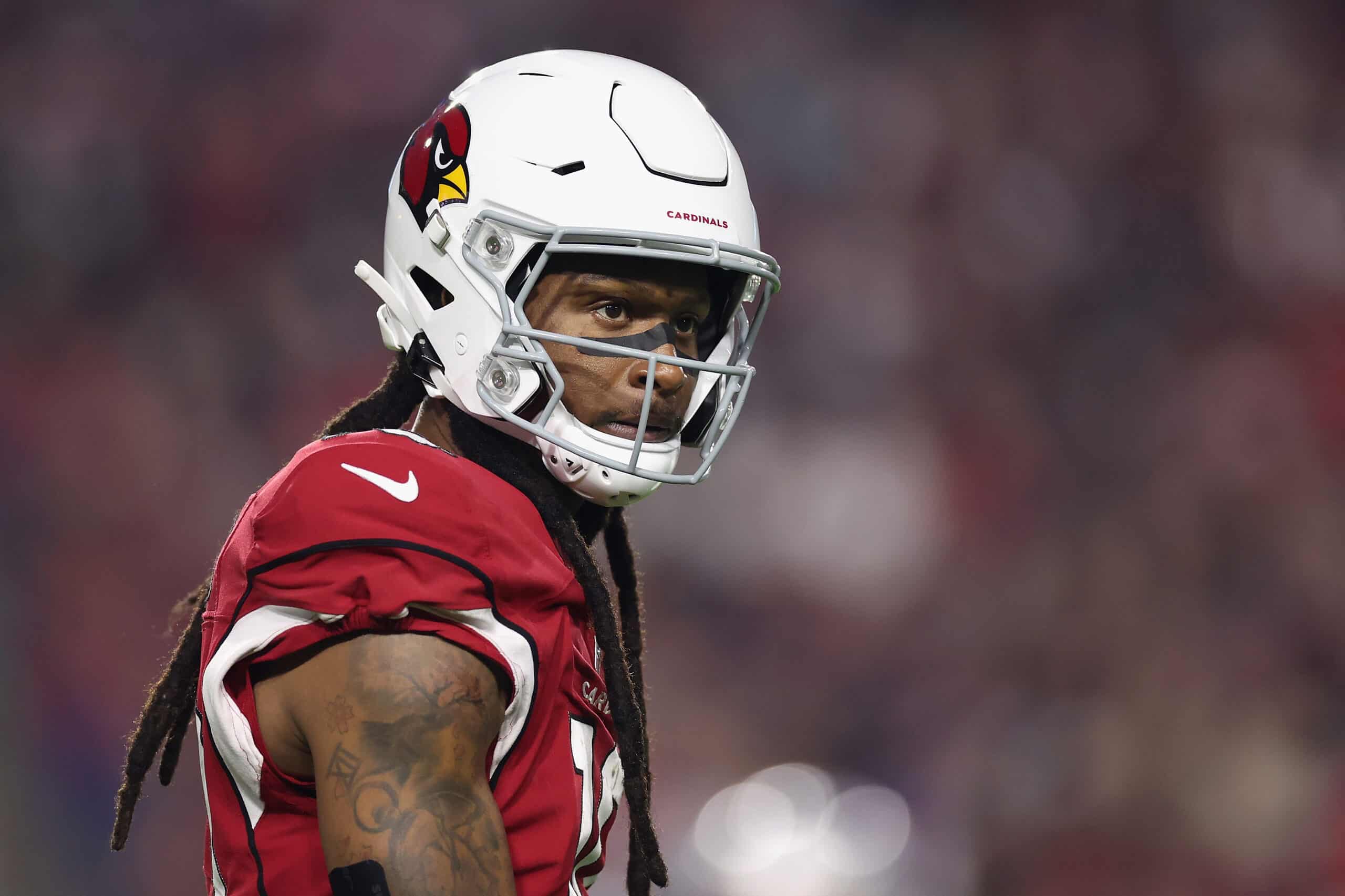 The Cleveland Browns could use some more playmakers on offense.
One spot they should look to improve is at wide receiver.
Giving Deshaun Watson the best weapons possible will help maximize his potential.
Especially if he already has chemistry with one of the weapons you could acquire.
Cardinals wide receiver DeAndre Hopkins has been on the trade block for some time now.
Arizona is looking to move him, and many teams are expected to be interested.
But, one team that has not shown interest thus far is the Browns.
According to Josina Anderson, the Browns are not a team currently interested in trading for Hopkins.
It's my understanding that the #Browns currently are not among teams attempting to trade for DeAndre Hopkins. https://t.co/uKJSukruiI

— JosinaAnderson (@JosinaAnderson) March 21, 2023
It would make sense if the Browns have an interest in pairing Watson with his favorite target from his Houston days.
But, the contract that comes along with Hopkins may be too much for the Browns.
So now that Hopkins seems to be out of the picture in Cleveland, what other wide receivers could they target?
There are still some solid free agents available including Mecole Hardman.
Hardman is a speed threat and would be a perfect fit in Cleveland.
He can take the top off the defense and would work well opposite of Amari Cooper.
Also, another available wide receiver is D.J. Chark.
He had some productive seasons with the Jaguars and can be a solid WR2/3 for any offense.
The Browns have already improved their team this free agency, but there are a few more moves they can make.
One of them is adding another pass catcher to their offense.